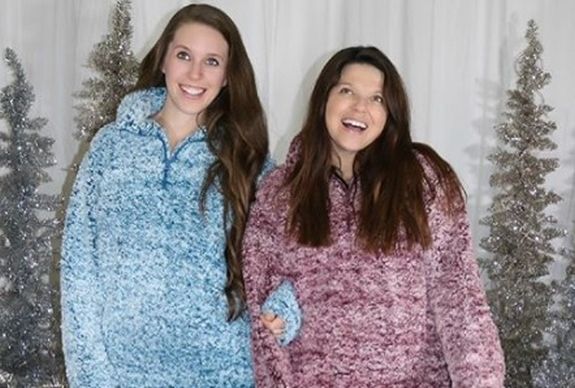 Jill Dillard has made some major changes in her life over the past year or so, distancing herself from her conservative family and bucking the Duggar Family traditions she was brought up to observe. While Counting On fans have certainly noticed the change in Jill, her cousin, Amy Duggar King, took to Instagram on Tuesday to recognize it.
"You smile just a bit brighter these days! So proud of you hippie chick!" Amy captioned a selfie of her with Jill.
'Counting On' fans have watched as Jill has become her own woman over the last few years, ditching the Duggar dress code by regularly wearing pants, shorts and tank tops; cutting her flowing Fundie-esque hair; piercing her nose and enrolling her eldest son Israel in public schooling.
In the comment section of Amy's Instagram post, many of Jill's fans expressed their support of her taking control of her own life.
"She's distancing herself away from the family and becoming her own person," one person wrote. "She's been putting lots of hard work in."
"Breaking away from that father is what they all should do," another commented.
As The Ashley previously reported, Jill's husband Derick Dillard has been outspoken about his feud with Jill's family, particularly with her dad Jim Bob Duggar, whom Derick claims kept all of the money the family made from appearing on both 'Counting On' and 19 Kids & Counting. Jill and Derick have not appeared on the show for several years, and Derick recently revealed that he and Jill are not allowed at the Duggar home without permission from Jim Bob, due to Jim Bob feeling that the Dillards may be bad influences on Jill's siblings.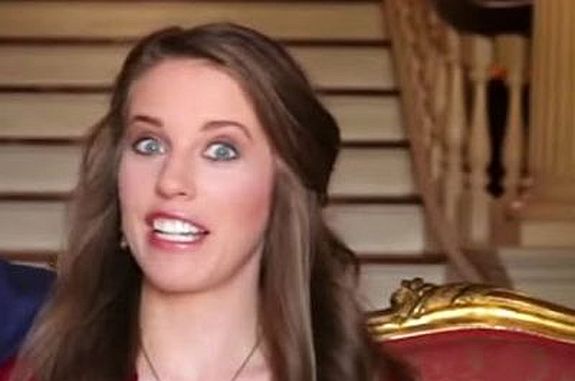 In a recent interview, Derick stated that the rift between them and Jill's family has been "difficult" for both him and Jill.
"We do try to invite [Jill's] brother and sisters-in-laws over as much as [they] can come," he told The Sun last month. "We hope and pray God would restore relationships where there is brokenness. But, at the same time, we recognize that only God can change people's hearts and bring healing."
Tuesday's Instagram post is not the first time Amy has shown her support for the Dillards. In January, she commended Derick for speaking out about being forced into filming 'Counting On' without pay.
"[Derick] you really are shedding some light on some very dark gray areas," Amy tweeted in January. "Keep it up!"
In an interview with Entertainment Tonight last week, Amy discussed (in a very broad terms) the relationship she has with the Duggar Family, and confirmed that she and Jill talk frequently.
"Jill and I text, not on a daily basis, but we text quite often," she told ET. "And we discuss things."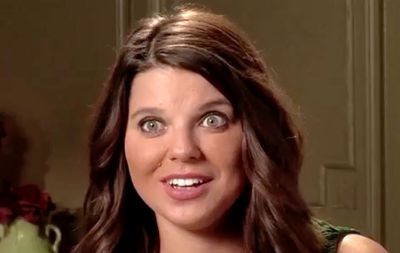 As for the relationship she has with her other Duggar cousins, Amy admitted that she lives a very different life than they do.
"I think we are all just trying to find our path, and we're all just doing things differently," Amy said. "I'm doing things differently and I'm happy where I'm at. I'm happy for them."
Although she didn't specifically state that she is no longer in touch with the Duggar offspring still living under Jim Bob's rule, Amy hinted that she no longer has a relationship with Jessa Duggar Seewald. When asked about the speech issues that Jessa's son Henry has struggled with, Amy insinuated that she has not been in contact with Jessa.
"I hope all the best for him and that he and the family are fine," Amy said.
She also hinted that, like Jill, she's happy to be free to do what she wants and not live under the strict Duggar Family rules.
"I'm in a good place and I wish my family all the best," Amy said. "I have freedom and it is wonderful."
'Counting On' premieres tonight (without Jill and Amy) on TLC.
RELATED STORY: 'Counting On' Stars Jessa & Ben Seewald Say They Want a "House Full" of Kids; Are Considering Adopting Their Fourth Child
(Photos: Instagram, TLC)