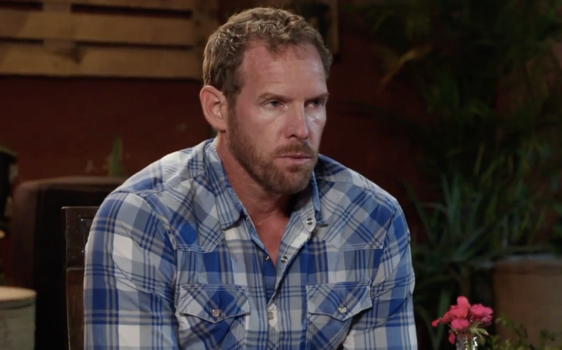 Former pastor Ben Rathbun of 90 Day Fiance: Before the 90 Days is changing careers once again following his recent arrest for violating probation.
According to In Touch Weekly, Ben was terminated from his position with the Michigan Lupus Foundation, though the former executive director said he doesn't "blame the foundation for letting me go."
The foundation confirmed Ben's firing this week in a Facebook post, stating the "90 Day Fiance" star was no longer an employee of the organization, "effective immediately."
"Anything that would distract us from accomplishing the mission of our charity should be dealt with appropriately," Ben said of his former employer's decision. "I had become a major distraction, and I know this process, while painful, is the best course of action."
Ben believes his termination from the Michigan Lupus Foundation will lead him "to another place of service that can use my talents to help people," though he attempted to clear up some of the details surrounding his recent arrest, which stemmed from a 2020 operating under the influence (OUI) charge.
"When the public, including the board members of my charity, first heard of my arrest, [it was] falsely reported that I had been picked up late at night for drunk driving," he said. "While the truth was far less dramatic, the damage had been done. But still, I had committed a crime and put myself and others in danger. And … I had hid it from them and even my family."
The initial crime, Ben explained, occurred in September 2020 after he was allegedly drugged by a homeless couple.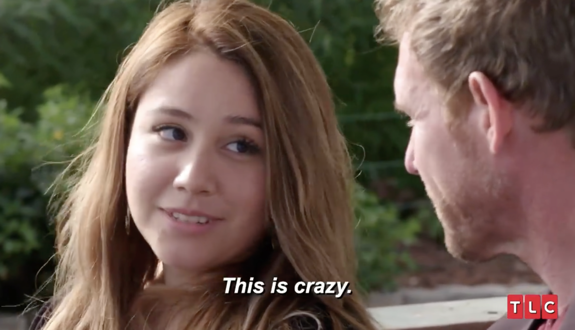 " … I went to help a homeless couple living at a Red Roof Inn and when they offered me a little plastic cup of wine, I stupidly accepted," he explained. "When I left, I felt so tired I stopped at a hotel for the night and completely lost the next 24 hours. Apparently, they had spiked the drink."
Ben said when he attempted to drive home the following day, he ended up hitting a curb and "disabling" his car.
"The police did a breathalyzer and found no alcohol, but later they did a blood draw at the station and found flubromazolam in my system," he said. (Flubromazolam is a "designer" benzo derivative known for its high potency. The medication is not regulated by the FDA and is often bought and sold online.)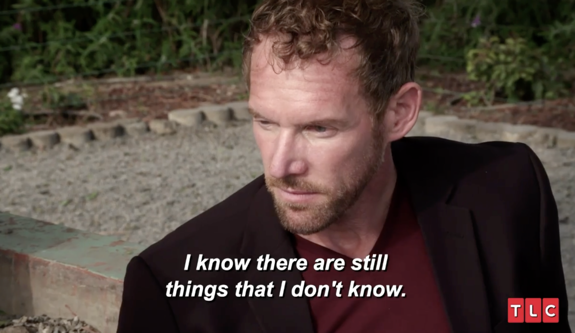 Ben was sentenced to 18 months of probation in January 2021 after entering a guilty plea for the lesser charge of operating while ability impaired (OWAI), Starcasm reports. (His suspended license charge was dismissed.)
However, after Ben failed to appear in court for a probation violation hearing in February 2022, the judge issued a bench warrant for his arrest. According to Ben, his absence from the hearing was the result of his court summons being mailed to the wrong address.
"This was my fault because I needed to make sure I was getting all notices, but by the time I found out, it was too late, and I missed my appointment," he said. "So a warrant was issued for my arrest."
After finding out about the warrant, Ben said he immediately turned himself in to authorities and spent a night in jail.
Ben was sentenced March 21 to serve two days in jail, though he was credited for two days time served. The 52-year-old was also sentenced to 15 days of community service and 24 months of probation.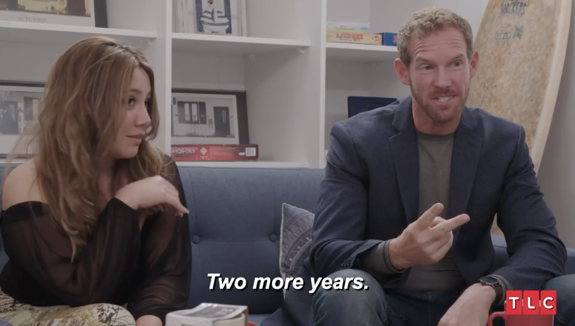 RELATED STORY: "90 Day Fiance" Couple Elizabeth Potthast & Andrei Castravet Expecting Second Child Together
(Photos: TLC)