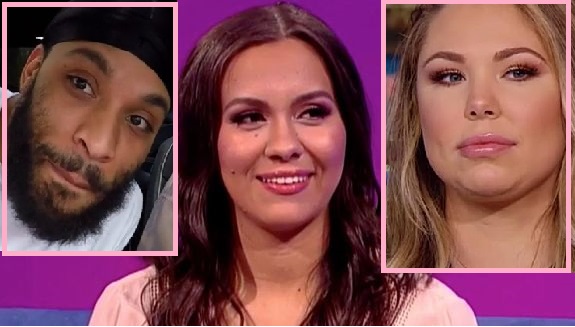 The legal battle between Briana DeJesus and her Teen Mom 2 nemesis, Kail Lowry, raged on this week in court, with Briana attending the most-recent court hearing on Tuesday. In photos taken outside the courthouse by The Sun, Briana and her lawyer Marc J. Randazza can be seen nyucking it up and high-fiving after the hearing.
Briana's lawyer later told Celebuzz, "I think we got what is best in life," he continued. "A thoughtful judge that I am confident will come down on the side that relied on the First Amendment, and not on the side that relied on negativity and smears."
Other big news in the case from this week is that the depositions of Briana, Kail and Kail's baby daddy Chris Lopez were made public. The 400-plus-page document contains the testimony of both Kail and Briana and is full of juicy tidbits, confessions and statements.
Since The Ashley knows most 'Teen Mom 2' fans want to read the gossip, but don't have time to sift through hundreds of pages of court docs, The Ashley went ahead and took one for the noisy team and has recapped Briana's deposition and pulled out the most-interesting parts.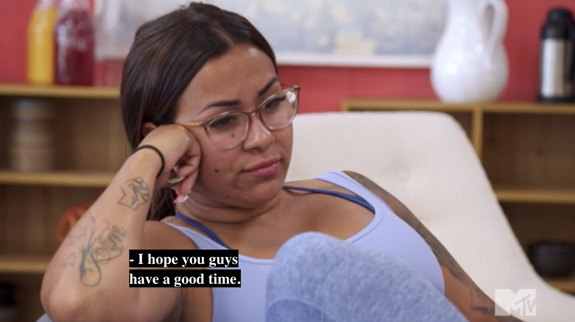 As The Ashley previously reported, Briana and Kail and their legal teams have been sparring back and forth regarding questions about Briana's sexual history, which Briana has refused to answer until the judge promises her answers will be kept confidential. Kail and her legal team, however, have opposed the sex testimony being kept confidential and want it to be a matter of public record.
Anyway, below are some of the most-interesting things found in Briana's testimony from March 7, which was just made public this week. The Ashley has also written a recap of events. (The Ashley will also be posting a similar recap of Kail's testimony.)
On The Ashley & The Ashley's Reality Roundup: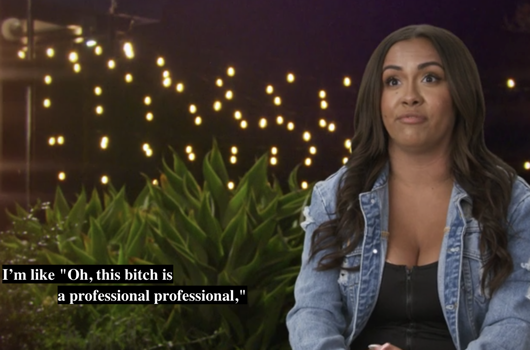 Throughout the deposition, Briana discussed several different websites and "tea" Instagram pages that cover 'Teen Mom,' including The Ashley.
The Ashley was particularly tickled by what Briana said about The Roundup.
"The Ashley's Reality Roundup—which is credible as hell. I feel like The Ashley is a spy for 'Teen Mom.' They know everything. They never lie," Briana told the lawyers.
On what happened the first time she met up with Chris, in April 2021: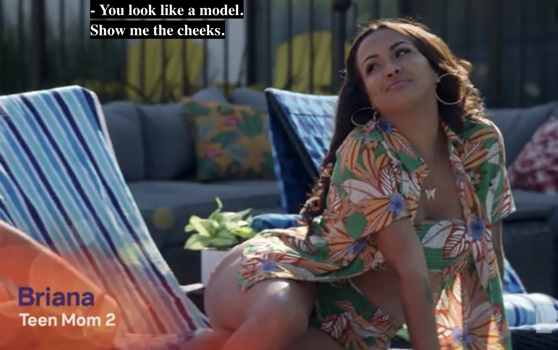 Kail has stated that she believes Briana and Chris slept together in April 2021 when they met up in Miami, but Bri has denied those claims.
A lot of time in the deposition was spent on discussing the first time Chris and Briana met in person. Bri admitted to meeting up with Chris in April 2021 in Miami. Chris was there celebrating his cousin's birthday.
"We got dinner. We went to the beach. We went to Starbucks. We walked around Miami. That's about it," Bri claims.
Kail's lawyer begins to ask other questions, but, at that point, Bri's lawyer wants things to go off record, right after it was asked how many times they hung out while Bri and Chris were in Miami. They do go off the record. There's a dispute and Kail's lawyer vows to leave the deposition open so they can go back to that topic later.
On what Briana's relationship with Chris was like after that first meeting: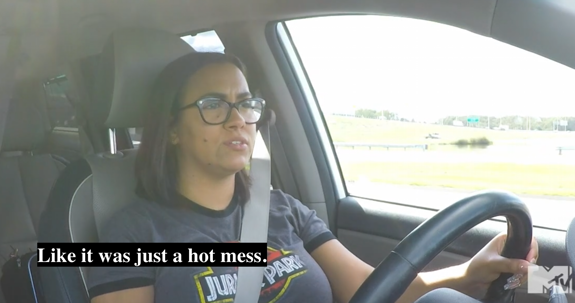 Briana stated that the April 2021 trip to Miami was the first time they met in person, but that they had previous spoken via Facetime, text, DM and phone. She said that in 2021, she was speaking to Chris in some way more than once a week.
"Maybe every other day—I don't know," Bri answered.
She said around October 2021, they hung out again, this time in Philadelphia to record Chris' podcast. (This meet-up was recently shown on 'Teen Mom 2'.)
She then reveals that a third meet-up happened.
She claims that, after recording that podcast episode, Chris made an additional trip down to Florida to hang out with her. She claims that they did not stay together in the same hotel room, though.
On why she thinks Kail dislikes her: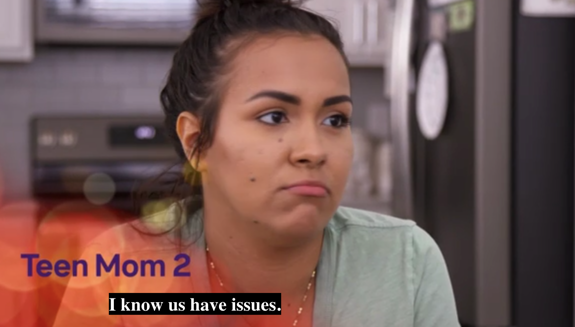 During the deposition, the lawyers pulled up The Ashley's article from 2018 about Briana accusing Chris of being abusive to Kail. A Daily Mail article was also brought into question, stating that Briana has "beef" with Kail, something Bri denied in her deposition.
"It was more on her side than my side," she told the lawyers. "…I don't have any issues with Kail."
Next, they discussed why Briana and Kail don't get along.
"She's always been really aggressive with me," Briana said. "I think she hates me for sleeping with her ex-husband [Javi Marroquin]."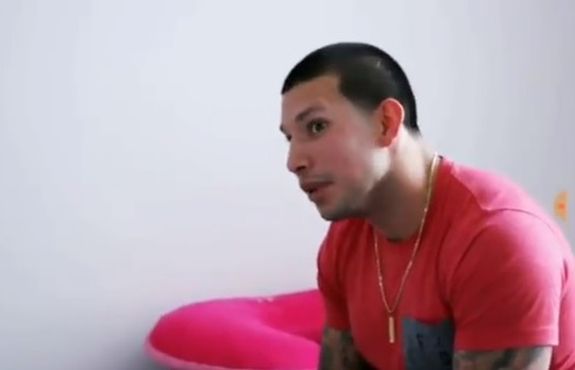 She went on to say that she thinks Kail doesn't like her because she was added to 'Teen Mom 2.'
"I think she was upset that I was stealing TV time away from her story," Briana said.
Briana also suggested that her communications with Chris is another reason Kail hates her.
On the topic of if Briana slept with Chris, as Kail stated:
Next they talk about Kail accusing Bri of sleeping with Chris, and some comments Briana made on social media about or to Chris. Briana's lawyer threatens to end the deposition after a bombardment of questions about this topic.
"It's obvious that you've been paid to harass her about her personal life," he tells Kail's lawyer, who denies it.
They squabble for a bit, and Bri's lawyer tells Kail's lawyer to "shut your trap."
On Chris changing his story about whether or not Kail allegedly committed "breaking and entering" at his mom's house: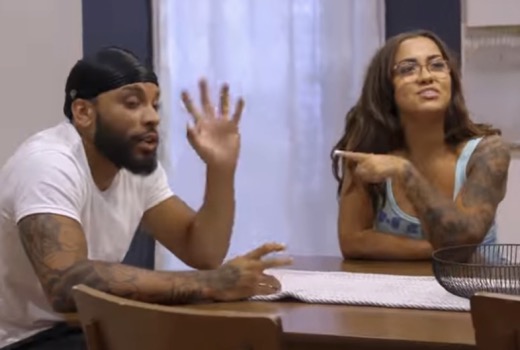 As fans know, this lawsuit was filed by Kail, who claims Briana defamed her when she made statements on Instagram Live and in the press about Kail "beating" Chris and breaking into his mother's house after finding out Chris had cut their son Lux's long hair.
Briana claims that Chris "changed his story" about the breaking and entering after the lawsuit was filed. However, she insists that, while they were hanging out in Miami in April 2021, Chris told her Kail "barged her way in" his mom's house. (It's noted that this conversation took place in a hotel room.)
They get to a text Chris sent to Briana after the lawsuit was filed. That text said, "But why do y'all keep saying she forced her way in? My mom let her in the crib."
"I know that he did change his story, and I think that's because he's scared of Kail," Briana said.
Briana then claims that Chris told her that Kail's lawyer called him and told him to change his story, and say that Kail didn't hit him, and say that he didn't say she committed breaking and entering. She says Chris told her that he refused to say what the lawyer wanted him to say.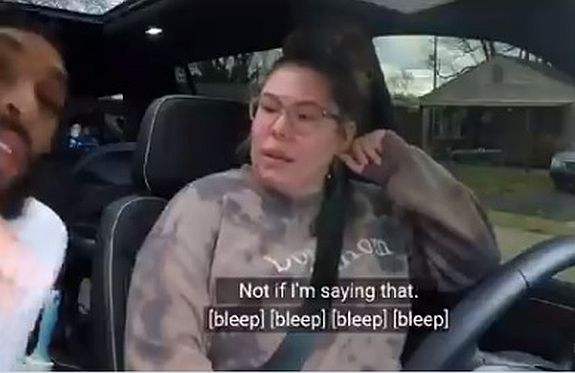 Still though, Bri insists that Chris' story did change after the lawyer called him.
Kail's lawyer then demands that Briana's lawyer produce all of the texts between Chris and Briana since the lawsuit was filed.
She says she believes Chris's statements about being hit by Kail.
"It matches her character, all the things she has done in her past against her baby daddies," Briana said of Kail. "She stole stuff from Javi's house. She hit Jo…she hit Javi more than once."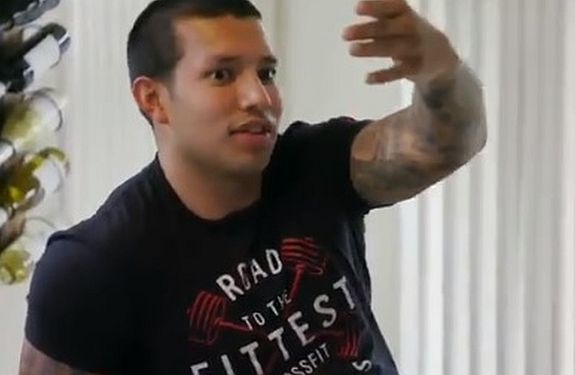 Briana says she's "100 percent" certain that Kail hit Chris. "I have no doubt."
When asked again why she thinks Chris would change his story about the breaking and entering, Briana stated, "I feel like he's scared of Kail. I feel Kail uses their kids as pawns, and he's scared to lose custody of his children."
Briana then gave an example of Kail allegedly using her kids as pawns against their fathers. She told a story about when she was dating Javi, he was going to come to Florida and bring Lincoln (Kail and Javi's son), as well as Kail's oldest son Isaac.
"She agreed to let Isaac come on the trip, but when she found out that me and Javi were meeting up in Florida, she no longer let her son [Isaac] go on the trip," Briana said. "And Javi was very upset about that. That's an example."
On how the 'Teen Mom 2' crew feels about Kail: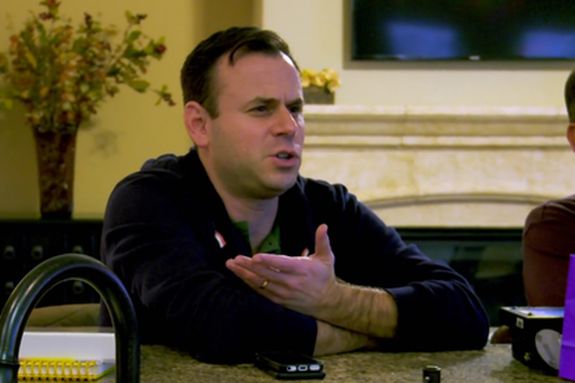 Briana talks about 'Teen Mom' Executive Producer Larry Musnick and a producer named Sandra flying down to Florida to talk to her about her and Kail's issues, Kail's arrest and all of the things Kail has refused to film about.
Briana stated that she's overheard conversation among the show's crew in which they have stated that they don't enjoy filming Kail.
"Most of the crew hates working with Kail," she said. "And she's not so nice and, yeah, they pretty much say things," Briana said.
She made it clear that she was no eavesdropping, since the conversation happened at her home.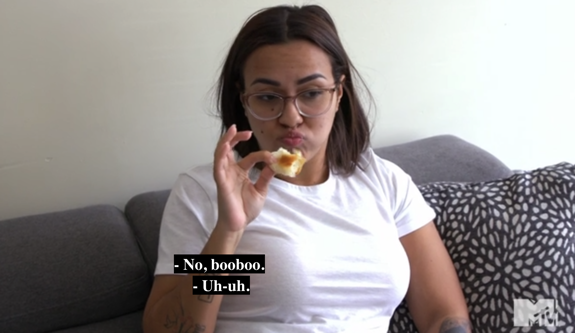 "It's [being said] in my house so I'm listening," Briana added. "It's on my property. I'm there. I can hear it all."
On the lawsuit:
Toward the end of her disposition, Briana was given a chance to discuss any topics that were not already brought up.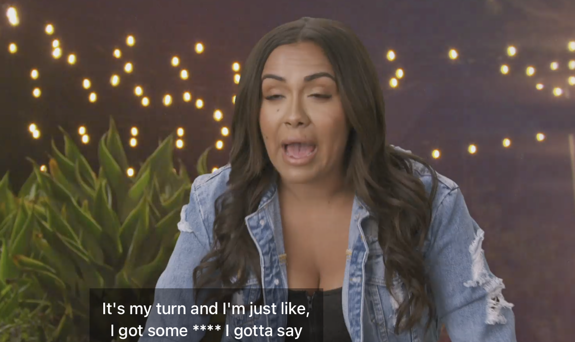 "I feel like I have a lot to say," she said. "I'm upset that this even has to be a thing. I don't understand how someone can try to sue me for defamation of character when she already makes herself look bad. She has a record of doing a lot of things that I don't appreciate, and I just think this whole situation is frivolous. And I'm upset; I'm upset about it."
Click here to read The Ashley's recap of Kail's deposition!
RELATED STORY: Briana DeJesus Reveals Why She & Javi Gonzalez Called Off Their Engagement; Insists Their Breakup Had Nothing to Do With Chris Lopez
(Photos: MTV)