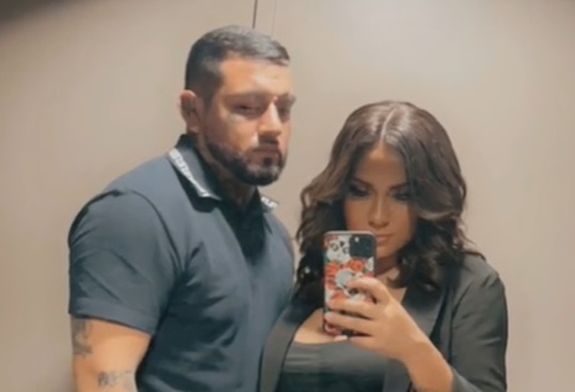 Briana DeJesus split from fiancé Javi Gonzalez (aka Javi II) shortly after recording a podcast with Kail Lowry's ex Chris Lopez, but she insists the podcast wasn't the breaking point in her relationship.
As The Ashley previously reported, Briana confirmed in August that she was no longer with Javi, just three months after the pair announced their engagement.
On a recent episode of Teen Mom 2, viewers saw Briana travel to Philadelphia to record an episode of Chris' P.T.S.D podcast, during which the two talked about co-parenting and things that affect single moms. While the episode may have rubbed Kail some people the wrong way, Briana says it wasn't the reason she and her tattoo-artist fiancé ended things.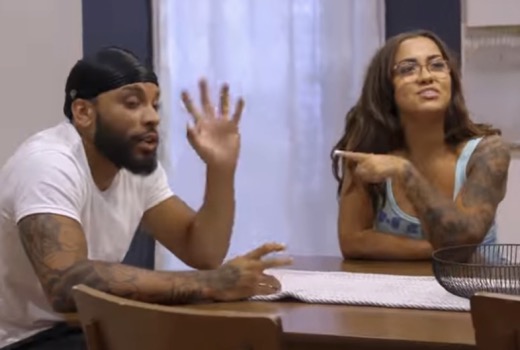 "I know people are speculating that we called off the engagement because of Chris' podcast but there was more to the story," she told The Sun. "We weren't on the greatest of terms. A lot of arguing and miscommunication."
(On 'Teen Mom 2,' Bri actually pointed to The Ashley's article that came out during that time as the "icing on the cake" that broke them up.)
Briana added that Javi also wasn't a big fan of the camera crew that often accompanied her.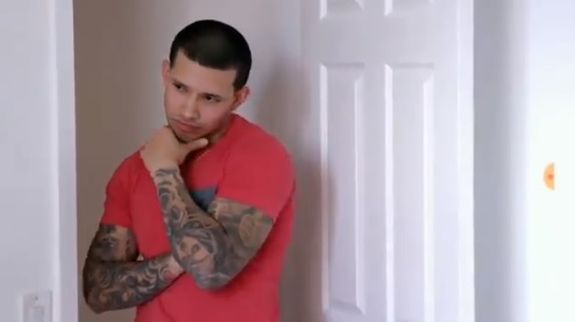 "He never understood the TV life, the attention on social media and he wanted me all to himself and that wasn't fair," she said.
According to Briana, Javi was also unsupportive of her having positive co-parenting relationships with her baby daddies Devoin Austin and Luis Hernandez, nor did he like her hanging out with her two best friends.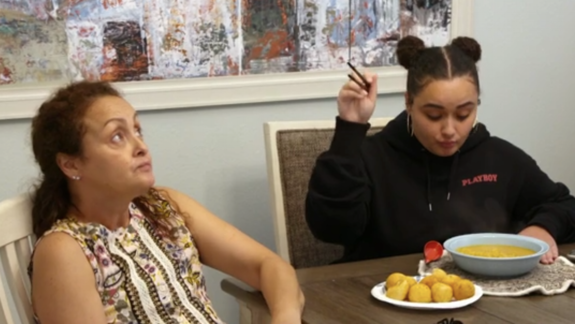 "He viewed me as a piece of property and not as a wife, so I started to check out," she admitted. "I stayed as long as I could because I loved his kids so much and I still do, but it wasn't the best place to keep myself in."
She went on to say she was sorry for everything that happened between her and Javi, though she isn't sorry for calling off their engagement.
"I feel free and better," she said. "And I'm sure he feels the same way."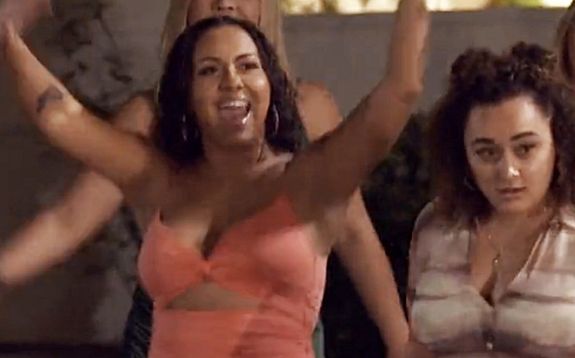 Despite the failed engagement, Briana said she did love Javi, but he just wasn't the right person for her to marry.
"I loved Javi. He has amazing qualities," Briana said. "Such a great man, great dad and overall just a great person, but he's just not my person."
Briana previously told followers during an Instagram Q&A that "nothing crazy" happened between her and Javi that led to their split, she simply wasn't ready to be in a relationship.
"I came to the conclusion that I thought I wanted to be in a relationship, the thought of it sounded nice but I am just not ready for it," she said.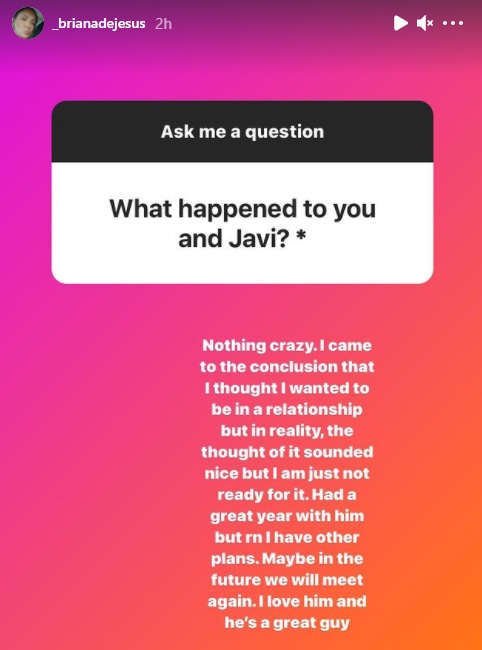 Briana added that she had "other plans" at the moment, but she wasn't closing the door on the idea of the two of them working things out later in life.
"Maybe in the future we will meet again," she said. "I love him and he's a great guy."
That door is most-likely closed now. In fact, Bri's nemesis, Kail, recently posted on Instagram that she was interested in getting a tattoo from Javi II.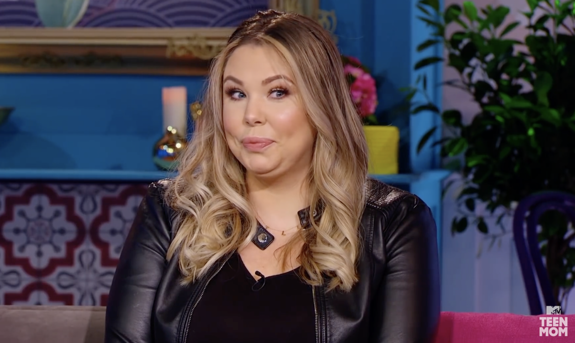 RELATED STORY: Kail Lowry Says It's "Cringey" That She Was Allowed to Sign An MTV Contract As A Teen; Talks About How Excited She Was To Get Small Payment for "16 and Pregnant"
(Photos: Instagram; MTV)