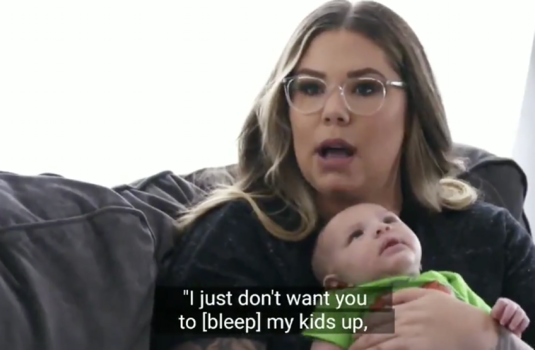 Kail Lowry may have three podcasts, a giant house and enough money to keep an entire stable of lawyers at her beck and call, but back in 2009, she was just a pregnant teenager with little parent support and even less money.
During an appearance on the ShrinkChicks podcast earlier this week, the Teen Mom 2 star talked about how excited she was to get the money for "16 and Pregnant" and how insane it was that no adult in her life suggested she show the MTV contract to a lawyer before signing away her rights.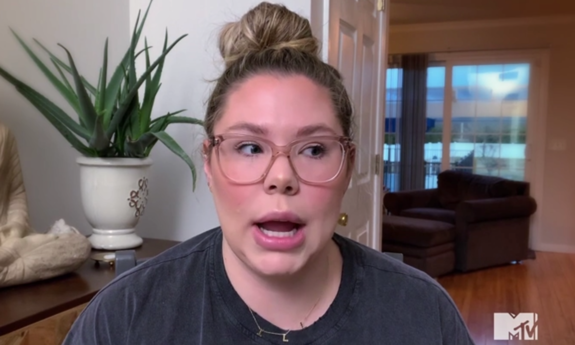 "It's so crazy to think about that compared to where I'm at now. I s**t you not, I have five different attorneys on retainer at all times," Kail—who did the interview alongside her Baby Mamas No Drama co-host Vee Torres—said. "But thinking about my younger self signing this contract without having an attorney even glimpse at it [is crazy]."
As 'Teen Mom 2' fans know, Kail was living with her then-boyfriend Jo Rivera and his family when she gave birth to her oldest son Isaac in 2010. Her mother, Suzi, was in and out of Kail's life.
"My mom had just signed over custody [of me] to Jo's parents at the time. She never was like, 'We should probably have a lawyer look at this' because she wouldn't have had $1500 for them to look [the contract] over."
"It's crazy to think about where I am now. I would never, ever, ever [do that now]. I have my attorneys look over everything."
Kail confirmed the salary she received for appearing on "16 and Pregnant" was $5000 (as The Ashley revealed in her 2013 book, Teen Mom Confidential.)
"I got paid $5000 when I first signed the ["16 and Pregnant"] contract, but that was before taxes," Kail said. "That was the other thing— I'm signing my entire life away: my name, my likeness, everything about me for $5000 before taxes. If I would have had some guidance, I'm sure someone would have said, 'You know what? That's probably not enough and we need to do a little better here.'"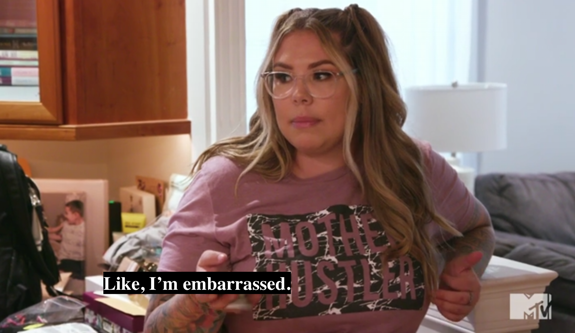 When the podcast hosts asked Kail if the $5,000 she received seemed like a ton of money to her 16-year-old self, Kail said she was overjoyed to get that much money.
"Uh, yeah! I thought I was gonna f**king conquer the world! I was like, 'Five grand?!' And I didn't know I had to pay taxes on it."
"It's so cringey to think about. So f**king cringe," Vee said.
"Cringey!" Kail agreed.
You can watch the full interview below!
RELATED STORY: Chris Lopez Responds After Kail Lowry Posts Lengthy Statement Addressing Their Co-parenting Situation
(Photos: MTV)