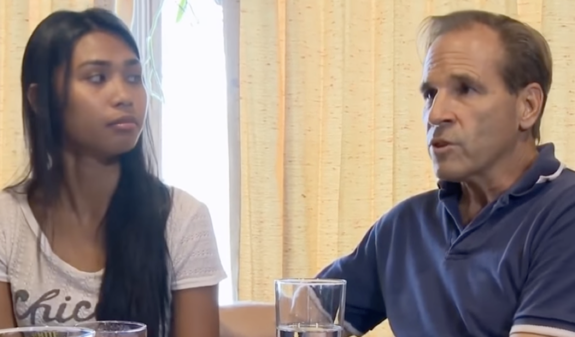 Former 90 Day Fiance star Mark Shoemaker has alleged that his wife, Nikki Mediano, committed adultery, leading him to file for divorce.
As The Ashley told you earlier this week, Mark, 64, and Nikki, 25– who appeared on Season 3 of "90 Day Fiance"– are parting ways after six years of marriage.
According to the divorce filing obtained by In Touch Weekly, Mark listed the grounds for divorce as "Adultery– my spouse committed adultery."
In another section of the filing, he chose the box stating, "For those reasons, I request an absolute divorce."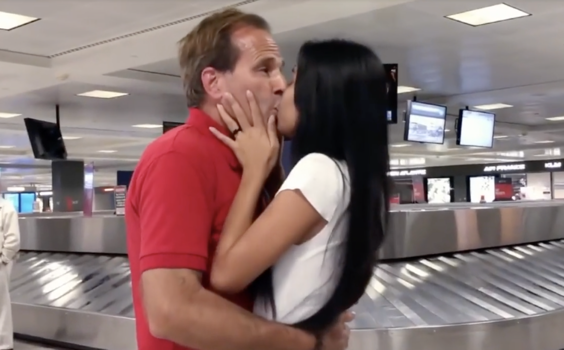 Those who watched Mark and Nikki's season of "90 Day Fiance" may recall the couple having a prenuptial agreement, which Mark alluded to in the divorce filing by checking the "Mutual Consent" box.
"My spouse and I have signed a written settlement agreement that resolves any issues related to alimony, the distribution of property and the care, custody, access and support of minor or dependent child(ren)," the selection reads.
While Mark and Nikki do not have any children together, Mark has four adult children from his previous marriage. He claimed on "90 Day Fiance" that his first wife divorced him, leaving him to raise their four children as a single father. After remaining single for more than two decades, Mark met Nikki on a dating website, and after traveling to the Philippines to meet her in person, he proposed after two days.
Following the announcement of Mark and Nikki's split, Mark's daughter Elise Shoemaker posted a sarcastic reaction to the news, telling followers she was "absolutely shocked" as the couple "seemed so happy together."
Elise later posted another video addressing the details of her father's divorce– specifically one regarding the couple's controversial prenuptial agreement.
"So, I've been seeing this a lot where people are like, 'Oh, they're going to throw the prenup out because she signed it on TV.' My father has a lot of legal experience because he sues a lot of people, so he's not that dumb," she said. "So the prenup that was signed for TV was a fake prenup, because obviously that prenup would've not been valid anymore if it were signed for TV.
"They signed another prenup– like, the actual prenup– without cameras being there," she continued. "Hope that helps!"
RELATED STORY: "90 Day Fiance" is Being Remade for a UK Audience; Show Will Feature 8 Brits Looking to Begin a Life With Their Overseas Partners
(Photos: TLC; TikTok)