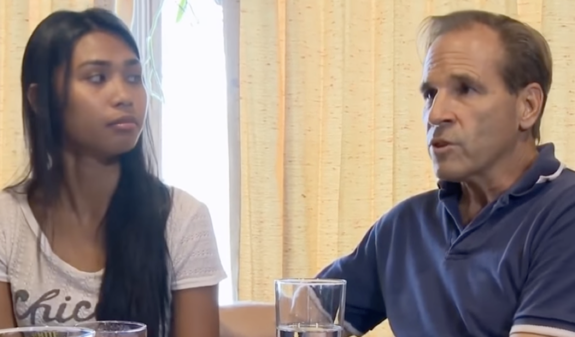 Mark Shoemaker and Nikki Rose Mediano of "90 Day Fiance" fame are ending their marriage, Starcasm reports.
As fans may recall, Mark and Nikki appeared on the third season of "90 Day Fiance" in 2015. At the time they were on the show, Mark was 58 and Nikki was 19. The couple met through an online dating service.
The site reports that Mark filed for divorce on March 2 in Maryland.
We'll give you a moment to recover from your shock….
Starcasm also reports that Mark filed a motion to seal the court records at the time, though the motion was denied the following day.
In his initial filing, Mark reportedly included his and Nikki's prenuptial agreement–- a topic that previously came up on the TLC series. Mark had insisted on getting a prenuptial agreement in place prior to him and Nikki beginning the K-1 visa process.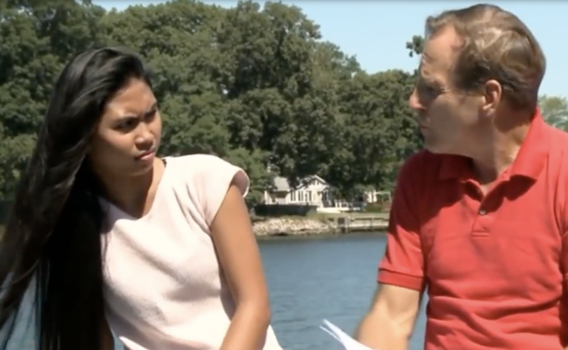 Mark lists the same address for himself and Nikki in his filing, indicating that Nikki was still living with Mark in his home that was featured on the show at the time he filed for divorce.
On the show, viewers learned that Mark had four adult children from his first marriage– coincidentally to a woman from Cebu, Philippines, just like Nikki.
After appearing on "90 Day Fiance," Mark went on to sue the network and show producers for fraud, breach of contract, defamation and more; however, because Mark and Nikki signed contracts to appear on the show, a judge ultimately dismissed the case in 2017.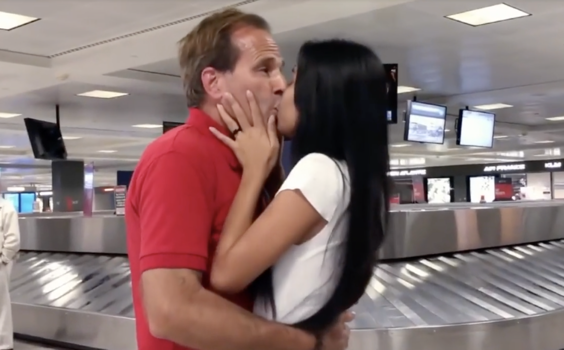 After the news broke, Mark's daughter Elise posted her reaction to finding out that her father and Nikki were getting divorced. (Nikki had been very outspoken about her disapproval of her dad's relationship with Nikki while they were on "90 Day Fiance.")
"I am absolutely shocked," she said on TikTok sarcastically. "They seemed so happy together."
UPDATE! More details have been released about the divorce, including Mark accusing Nikki of adultery' Mark's daughter Elise also addressed how their made-for-TV prenup will work. Click here to read the new details!
RELATED STORY: "90 Day Fiance" is Being Remade for a UK Audience; Show Will Feature 8 Brits Looking to Begin a Life With Their Overseas Partners
(Photos: TLC)