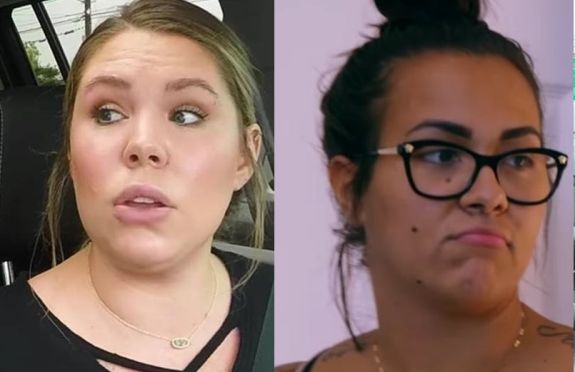 Briana DeJesus says her nemesis Kail Lowry is trying to pry into her sex life under the guise of the lawsuit they're both involved in– and the Teen Mom 2 star is not happy about it!
In court documents filed last week and obtained by The Ashley, Briana demands the court either forbids Kail and her legal team from asking questions about Bri's sexual history, or at least promise to keep the info she discloses private from the public and Kail, whom Briana claims is trying to get her hands on the info just so she can expose it and embarrass Briana.
In a Motion for Protective Order filed last week, Briana and her attorney made it clear that Briana will not be answering the hump sesh questions Kail wants her to– unless she knows Kail can't use it against her later.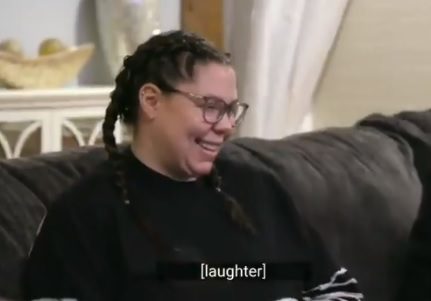 The legal docs– filed March 7—state that Briana is asking for a protective order to keep Kail from seeking any information regarding Briana's sexual history/behavior—without the court guaranteeing that the info disclosed would be kept confidential and not be able to be accessed publicly.
As The Ashley previously reported, Kail sued Briana in June after Briana claimed Kail "physically beat" Chris Lopez– the father of Kail's two youngest sons. Since then, the two have engaged in multiple acts of pettiness. (One notable highlight was when Briana sent Kail a treadmill in what was perceived as a "body shaming" dig.) You can read all about the lawsuit here.
Anyway, in the motion filed last week, Briana stated that "the subject of her sexual relationship with a third party" [whom we can assume is Chris Lopez], is "entirely irrelevant" to the defamation/libel case Kail filed against her. (Kail had previously accused Briana on Instagram of having sex with Chris in April 2021.)
Briana also claims that Kail is only asking for this information so she can use it as ammo in the years-long feud between her and Briana.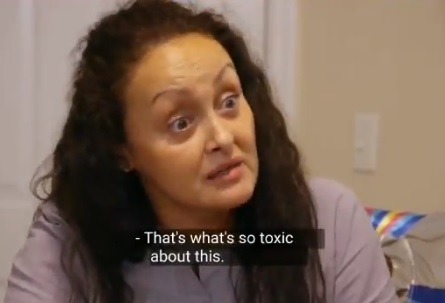 "The line of questioning is solely aimed at prying into the salacious details of [Briana's] private life for the benefit of embarrassing [Briana]," the court docs state, which go on to call Kail's line of questioning "improper."
Later in the docs, Briana states that, while Kail sued her for defamation for saying Kail assaulted Chris, the lawsuit isn't actually about that at all.
"The case is really about the fact that Ms. Lowry is upset that [Briana] has had a relationship with her ex," the docs state. "That was apparent from the start."
(Briana has continued to deny that she had a sexual relationship with Chris.)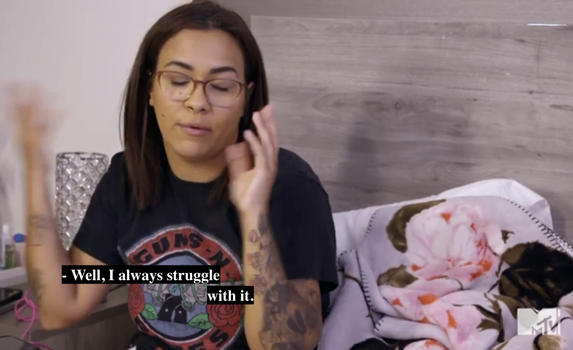 The documents go on to state that, during her February deposition, as well as the one that occurred last Monday, Kail's lawyers asked that certain testimony given be Kail be marked "confidential" and only be viewable by attorneys on the case. Briana says that, although there was really no reason to mark the testimony confidential, Bri and her attorneys allowed it to be marked that way, as a courtesy.
Briana says that, despite showing Kail that courtesy, Kail and her legal team did the complete opposite when it came time for Bri to have to disclose details about her sexual history.
"[Kail's] counsel insisted that every salacious detail would be properly a matter of public record," the docs read, later adding, "It is quite clear that the intent of this line of questioning was to both try to humiliate [Briana] and for [Kail] to use this information [about Briana's sex life] for purposes that have nothing to do with the lawsuit."
The docs go on to say that Kail's lawyer, Nicole Haff, "sought sensitive testimony from [Briana] relating to her sexual history. There is no reason for such questions."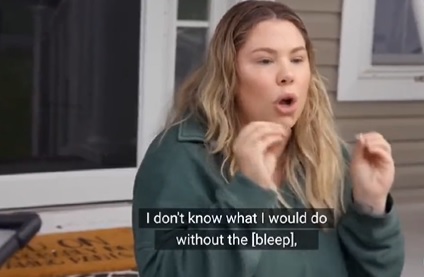 Briana was reportedly willing to answer the sex life questions—if the information was kept confidential—a request she says was refused.
Briana made it clear that she was not objecting to answering the intrusive questions, provided the info she gave wasn't available to the public or given to Kail to use however she wanted.
"[Briana's] only request is that the responses not be used for [Kail's] continued public relations campaign against [Briana], and [Kail's] continued campaign to keep herself in the public eye," the docs read. "This is an abuse of the discovery process. The reason for this line of questioning was to use this information for purposes that have nothing to do with the litigation."
Briana states in the docs that she could technically file a counterclaim against Kail for "abuse of process." However, Briana says that she just wants the protective order in place to keep her private information confidential.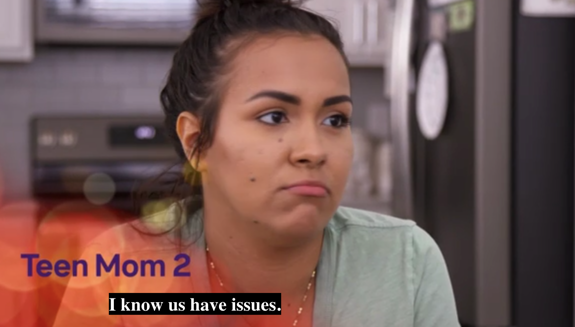 The docs go on to insinuate that Kail is trying to discuss the info in question on a reality show (which we can assume is 'Teen Mom 2.')
"If [Kail's attorney] would like to explain why this information should be placed on a reality TV show by her client [Kail], she is invited to make argument to that effect," the docs read.
Briana again asks the court to either seal the testimony from public disclosure or prohibit Kail and her legal team from making her answer the sexual history questions.
A court date has been set for March 29 for a Motion for Summary Judgement.
On Tuesday (after a long back-and-forth on social media that The Ashley is not covering because it's exhausting), Briana told clickbait site Celebuzz that, "I'd best advise [Kail that] she stops playing games with me, especially as we're both involved in a lawsuit she started. I've already made my lawyer aware of her latest move. Thanks again, Kailyn. Stay classy."
RELATED STORY: Chris Lopez Says Kail Lowry Won't Let Their Kids Film for 'Teen Mom 2' with Him; Reveals How He Felt When Kail Blabbed the News of His Third Child
(Photos: MTV)