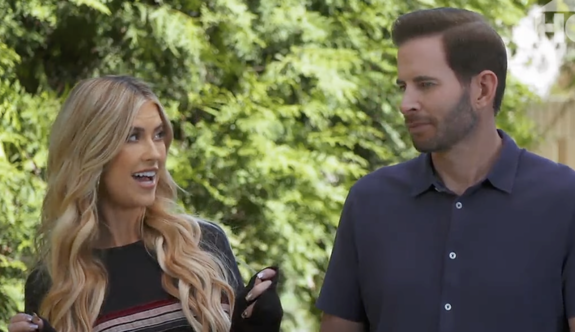 After nearly a decade on air, the series finale of Flip or Flop will air this week… but not before hosts (and former spouses) Christina Haack and Tarek El Moussa take on one final renovation…and argument.
In HGTV's sneak peek of Thursday's finale, viewers see Christina and Tarek take on "a huge project with an elaborate Spanish design that has proven to be difficult and costly in previous flips."
"They hope their past experiences will be enough to get everything just right and master this complicated style," the episode description reads.
While Christina and Tarek managed to continue working together after their 2018 divorce, a disagreement over what to do with a cracked pool proves to be a major challenge for the exes.
"I mean, I hate dealing with flips that have pools because they can cost a fortune," Tarek says.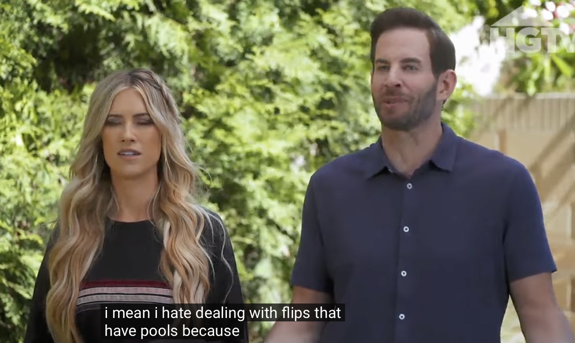 Christina and Tarek agree that renovated pools increase the value of a home, but Christina seems more excited than her co-host to incorporate a "fun design" into the project.
"Like, ok, we can do that really cool glass tile, or– because it's Spanish– maybe like a cool clay tile," she says, before also suggesting they consider adding a waterslide.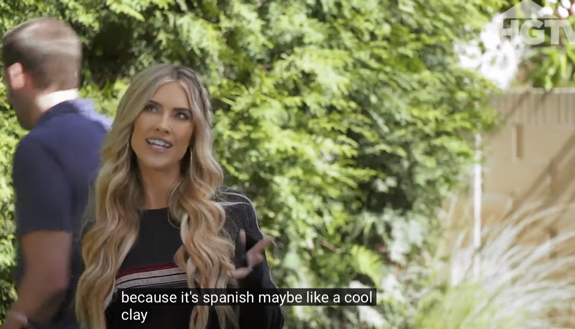 "No," Tarek says while walking off camera. "Fill it up with water."
In response, Christina pitches the idea of a waterfall while smiling into the camera.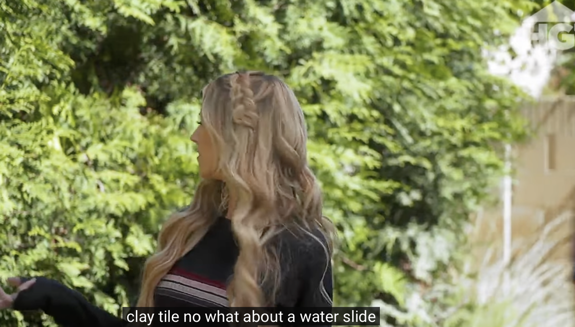 'Flip or Flop,' which premiered on HGTV in 2013, continued after Tarek and Christina's divorce, navigating through Christina's marriage to (and ultimate split from) Ant Anstead, her engagement to Josh Hall, and Tarek's engagement and marriage to Heather Rae Young of Selling Sunset.
Tarek and Christina currently have their own solo series on HGTV– Flipping 101 with Tarek El Moussa and Christina on the Coast, respectively.
The series finale of 'Flip or Flop' airs Thursday at 8 p.m. ET/PT on HGTV.
Watch a sneak peek of Tarek and Christina's final flip below!
RELATED STORY: It's Over! Tarek El Moussa & Christina Haack Announce the End of Their Long-Running HGTV Show 'Flip or Flop'
(Photos: HGTV; YouTube)