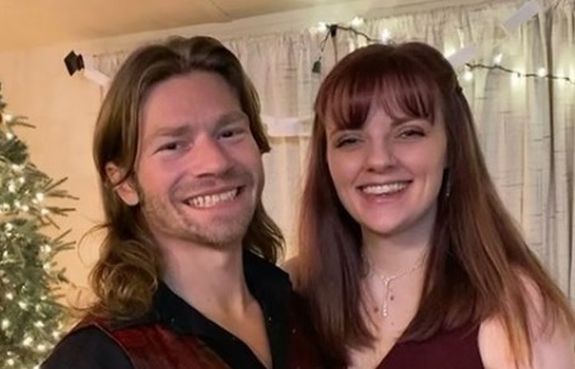 Bear Brown of Alaskan Bush People has reportedly been arrested for domestic violence following an incident involving his wife of two months, Raiven Adams.
The Sun broke the news on Tuesday that Bear had been arrested, with TMZ later adding in additional details. The site reported that things turned physical between the newlyweds after they got into an argument about cleaning their camp trailer in preparation for a move. Raiven claims she asked Bear to watch their two-year-old son River, at which point things escalated.
According to the police report, Bear allegedly pushed and pinned his wife down on a bed. During the incident, Raiven was allegedly on the phone with family members, who told police they could hear Raiven yell at Bear, "Ow, you're hurting me!" and could also hear Bear calling Raiven a "b**ch."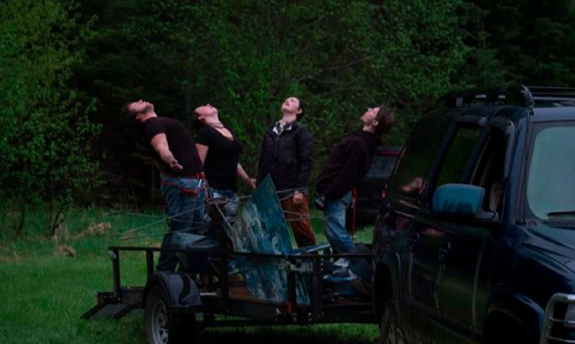 Bear reportedly told cops that he attempted to grab Raiven's phone during the argument, but insists things never got physical.
While officers observed a scratch on Raiven and no other physical injuries, Bear was placed under arrest on March 11 for domestic violence assault in the fourth degree, The Sun reports. He was released Monday from the Okanogan County Jail without bail and his court hearing is set for April 26.
As fans of 'Alaskan Bush People' know, Bear and Raiven have had a historically rocky relationship that began in September 2019 when the two announced their engagement, only to call things off just two weeks later. The following day, the exes revealed they were expecting a child together.
A month later, Bear and Raiven reunited briefly, only to split once again in November 2019. From there, things between the two went south quickly with Raiven filing a restraining order against Bear, accusing the 'Alaskan Bush People' star of using drugs and threatening her with guns (among other things). Raiven went on to drop the restraining order in March 2020– the same month she gave birth to River.
Two months later, Bear confirmed paternity of his son and before he and Raiven announced in September 2020 that they had decided to give their relationship another chance, the two were still battling it out over custody of River and throwing allegations of abuse and drug use at one another.
Despite the events of the last two years, Bear and Raiven announced in January that they had tied the knot in an intimate ceremony attended by close friends and family.
Just days ago, they celebrated their son River's second birthday together, with Bear posting a photo of him, Raiven and River smiling at River's party.
As of press time, Raiven and Bear are no longer following each other on Instagram.
RELATED STORY: 'Alaskan Bush People' Stars Noah & Rhain Brown Welcome Second Child; Noah Reflects On New Baby Never Meeting Family Patriarch Billy Brown
(Photos: Instagram; Discovery)