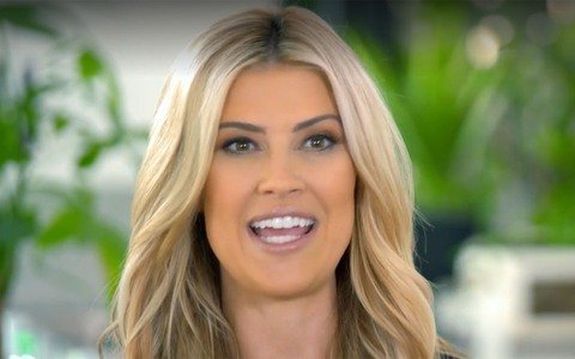 Christina Haack is heading to Tennessee for a new HGTV series, Christina In The Country.
According to People, the Christina On The Coast star– who recently married Austin-based realtor Josh Hall– is getting a new 6-episode docuseries following her as as she expands her business in Tennessee.
"Excited to share what we've been working on behind the scenes," she announced on Instagram. "'Christina In The Country' has officially been picked up by HGTV for 6 episodes. Now I have the best of both worlds…the coast and the country! Our team has some incredible projects in the works out in Tennessee! It feels good to do what I love with who I love. Josh and I have the most creative / supportive production partners and can't wait to create some fun content."
Since making the purchase nearly a year ago, Christina, Josh, and Christina's three children have been spending a lot of time at the farmhouse and sharing photos on social media.
Christina purchased the Tennessee vacation farmhouse in May 2021. The 23-acre property is "super private," Christina said, "and has everything I could imagine and more."
"Tennessee is gorgeous and the people out there are so nice," she added. "Being out there on all that land reminded me of my favorite childhood memories, which were staying summers on my grandparents' farm. I felt so carefree and loved taking out their quads and hanging out with my cousins on all the land."
Christina won't be relocating to Tennessee full-time, according to her rep, though she will have plenty of time to make her country house a home-away-from-home now that Flip or Flop, the HGTV series she co-hosted with ex-husband Tarek El Moussa, has ended after a decade.
While 'Flip or Flop' is no longer on the air, Christina's first solo series, 'Christina On The Coast' will return later this year with new episodes.
'Christina In The Country' is slated to air in late 2022.
RELATED STORY: 'Flip or Flop' Star Christina Haack Has Secretly Married Realtor Josh Hall
(Photos: HGTV; Instagram)