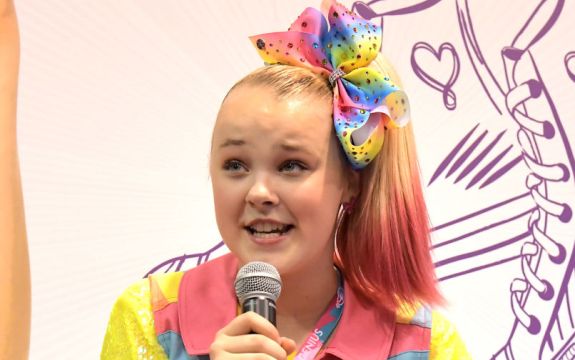 File this under: Things we shouldn't care about but kind of do…
JoJo Siwa's days of rocking massive bows and a painfully tight ponytail are behind her.
The former Dance Moms star took to social media Thursday to debut her new–- and much shorter–- hairdo with a photo she captioned, "HAPPPPPY."
JoJo didn't just cut off her ponytail; she also opted for a super-short 'do that's long on top and cropped nearly to the scalp on the sides.
"I'm still learning how to do it," JoJo said on Instagram Stories on Thursday. "It's way different from long hair. It's crazy!"
JoJo teased the drastic hair chop on Instagram a day before, though she waited until Thursday to share the final result.
JoJo has worn her hair in a ponytail for years, even turning her signature bow-and-pony look into a lucrative hairbow business. She showed her fans what was left of her signature ponytail after the massive haircut.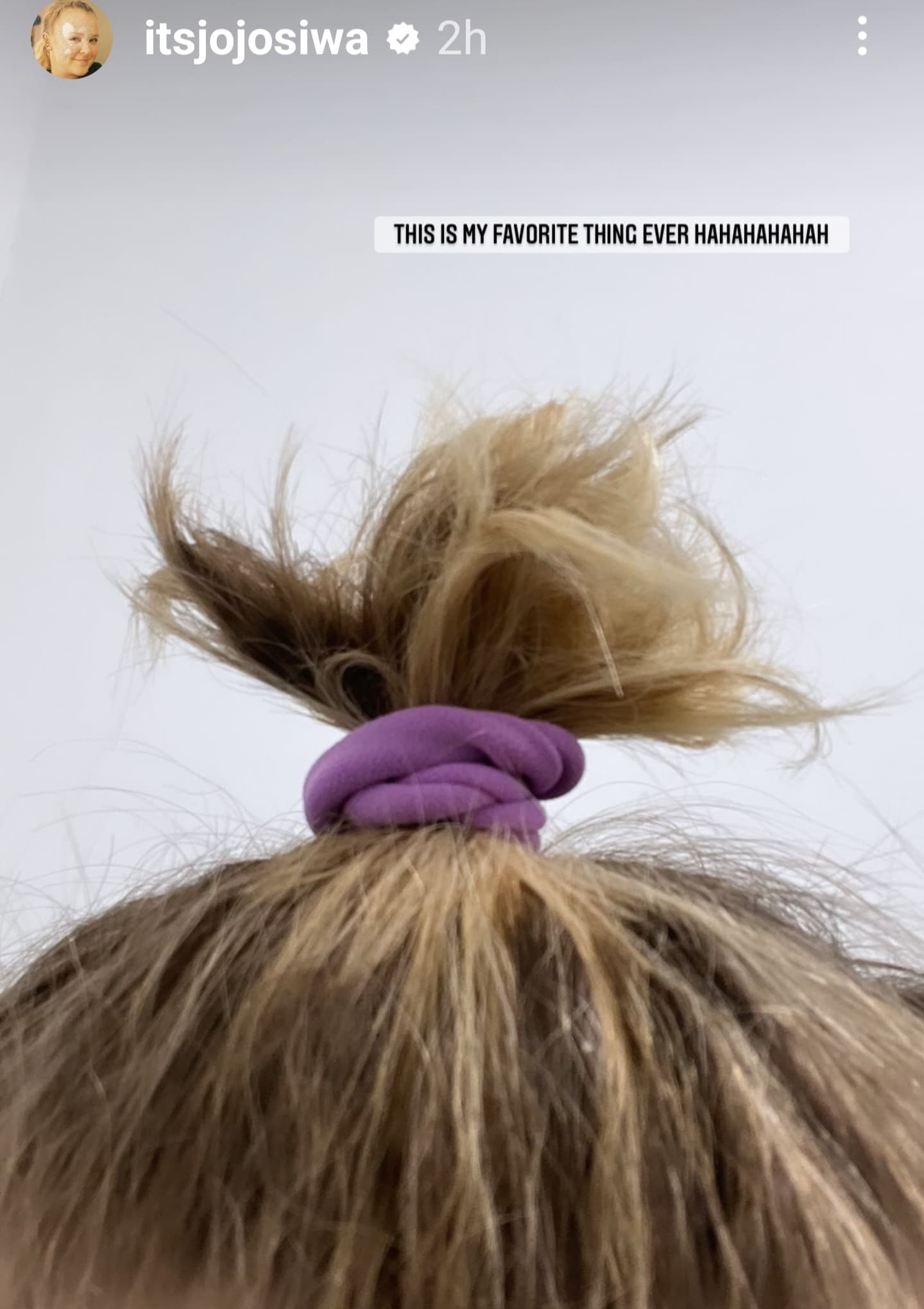 JoJo's big chop was met with a mix of responses, with many congratulating JoJo for being her "authentic self." Others were not so thrilled with the new look.
"What is this karen gay haircut girlll," one person wrote in the comments of her Instagram post.
"You just BROKE EVERY YOUNG GIRLS HEART," another person wrote. "The hair and your big bows was everything for young girls. It looks cute but JOJO will never be the same."
"God may forgive u for being gay but NO ONE is gonna forgive u for that haircut," someone else wrote.
JoJo's new look comes less than a year after the teen made history as the first individual to compete with a same-sex dance partner on Dancing with the Stars. JoJo and her dance partner, Jenna Johnson, made it to the Season 30 finale, taking home second place.
As The Ashley previously reported, JoJo kicked off 2021 by officially coming out as a member of the LGBTQ community.
JoJo posted a photo of herself on Twitter in January 2021 wearing a shirt that read "Best. Gay. Cousin. Ever," telling fans the shirt was a gift from her cousin.
Days later, she shared a video on social media confirming what many were speculating, telling fans she has "never, ever been this happy before and it feels really awesome."
JoJo later revealed that she was in a relationship with Kylie Prew, whom she often posted photos with on social media. Kylie and JoJo went on to breakup in October, and according to E! News, JoJo has been dating someone new for "a few months."
"I'm very, very happy," she said.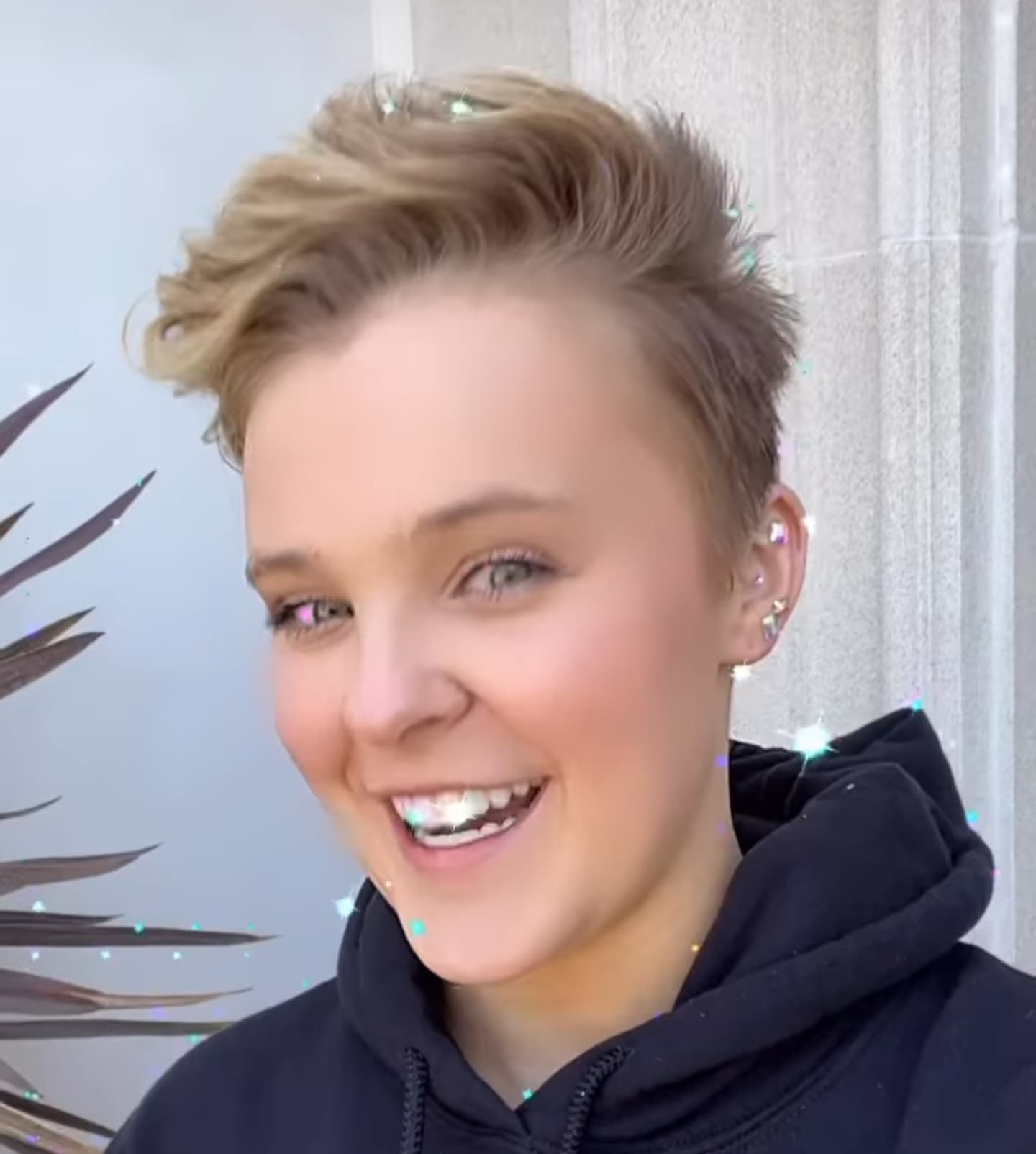 RELATED STORY: JoJo Siwa Slams Nickelodeon for Treating Her Like a Brand Instead of a Person; Her 'Dance Moms' Co-Star Abby Lee Miller Says She "Stands With JoJo"
(Photos: Charley Gallay/Getty Images; Instagram; Twitter)