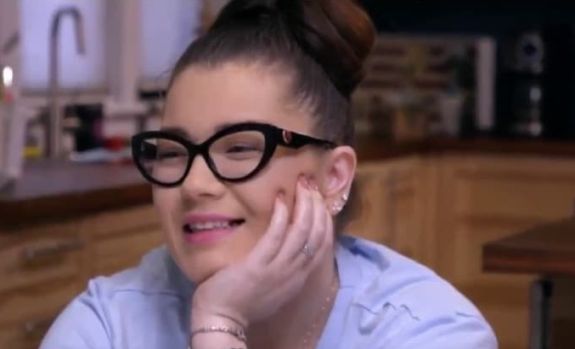 Amber Portwood's new book, So, You're Crazy Too? has raised quite a few eyebrows since it was released recently, due to the candid and sometimes shocking stories Amber disclosed about her life in it. While the Teen Mom OG star has stated that she hopes the new book will help people who are also struggling with their mental health, fans were curious how one person in particular— Amber's teen daughter Leah— feels about Amber's very personal book.
In a new interview with The Ashley, Amber revealed whether or not she will allow Leah to read her memoir, and gave an update as to how her sometimes tumultuous relationship with Leah is today. As 'Teen Mom OG' fans know, Leah made it clear last season that she did not want a relationship with Amber, but things have improved a lot since then, Amber says.
"We are now at a point that it is a fun relationship," Amber told The Ashley. "We're not what people think anymore. She needed her time. She needed to understand and cope with my past."
Amber said that, since 'Teen Mom OG' viewers saw them last, Leah had a heart-to-heart with her.
"She ended up coming to me and saying, 'I will never judge you,'" Amber said of 13-year-old Leah. "I said, 'I'm glad you said that because I don't want you to judge anyone. I want you to have an open mind.'
"My daughter is so amazingly smart and a beautiful person," Amber added.
Amber said it took Leah a while to move past some of the anger she had toward her for things Amber had done (or not done) in the past.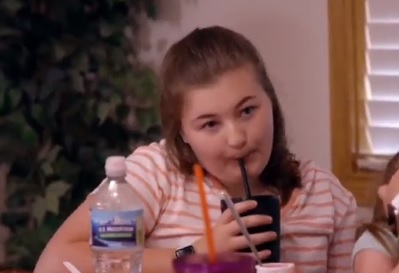 "Even through my mistakes I can show to my own kids, that this is what not to do," Amber– who also has son James with ex Andrew Glennon. "I think Leah took a while to understand. She told me she could see the change [in me]. I thought that was beautiful of her to say. What I did, I was going to stay present and not stay away from her."
Amber said that she has used therapy and other methods to reflect on her own past. Leah and Leah's dad, Gary Shirley, had accused Amber during past 'Teen Mom OG' episodes of putting Leah on the back burner when Amber got a new man. Amber says she has come a long way from that.
"I'm just a different person when it comes to understanding what a codependent relationship is, and real love and that is with my family," she said.
Amber's relationship with Gary and his wife Kristina (whom Amber has blasted during Instagram Live rants numerous times over the years) has also greatly improved.
View this post on Instagram
"Gary is great, we're friends," Amber said. "He has a great wife, it's kind of amazing when we're all together. James thinks of them as an uncle and aunt. [Their daughter] Emilee treats [James] like a brother. It's amazing to see.
"Whenever I get into a relationship, they'll have to be ok with the blended family," she added.
As The Ashley previously reported, Amber's new book contains graphic stories about sex, her childhood, and her time before and after being chosen for 'Teen Mom OG.' (You can some excerpts from the book here and here!) Amber says that, although Leah hasn't read the book yet (to her knowledge), the 13-year-old does know about some of the events discussed in the book. (Amber's book also contains stories about her struggles with mental illness, as well as suicide attempts, drug use and more.)
"Leah knows a couple of things," Amber said, adding that she doesn't believe Leah will be embarrassed of anything written in the book. "She's aware of what my mental illnesses are and that is a big step."
View this post on Instagram
Amber's book, So, You're Crazy Too? can be ordered here.
RELATED STORY: 'Teen Mom' Amber Portwood Claims In New Book That Her Ex-Fiance Matt Baier Forced Her To Take Hydrocodone: "He Shoved A Pill Down My Throat"
(Photos: MTV; Instagram)