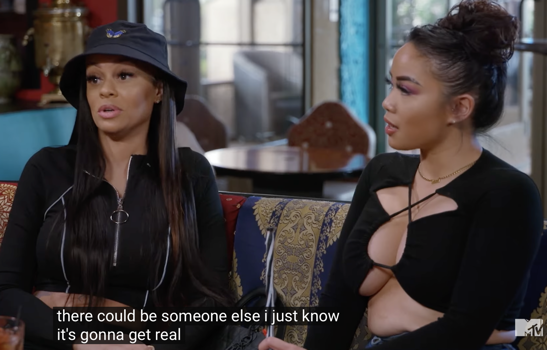 Hidden romances will soon be exposed on MTV's new reality show, Help! I'm in a Secret Relationship!
Hosted by musician Travis Mills and actress Rahne Jones, the series will focus on relationships that are being kept on the down-low and the reason behind all of the secrecy, The Wrap reports.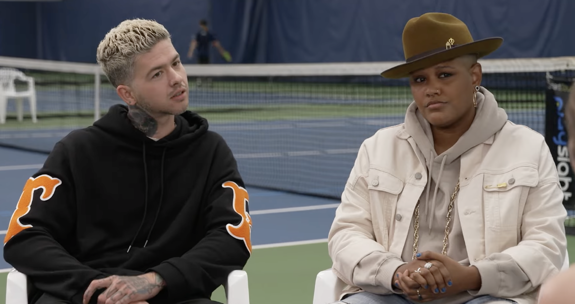 "Each episode, the hosts will investigate every jaw-dropping twist of a relationship on the brink, uncover shocking clues and theories as to why they're being kept hidden, and bring the couple face to face to expose the shocking truths behind their partner's deception," the show's logline reads. "When their unpredictable secrets are finally revealed, will the truth set them free or will it end the relationship forever?"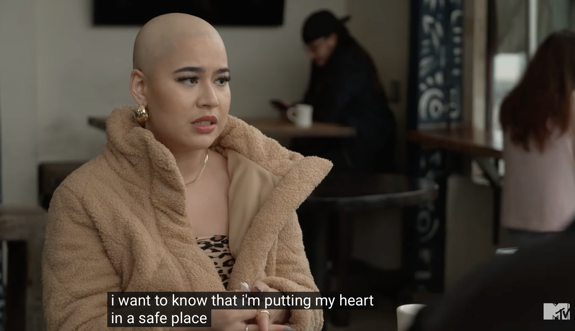 In the trailer for the new series, viewers get a look at some of the relationship issues plaguing the pairs, including one woman who reveals she has been with her boyfriend for years, but has never met any of his friends.
"He said I would meet his friends; that was two years ago," she says in the trailer. "I still haven't met anybody."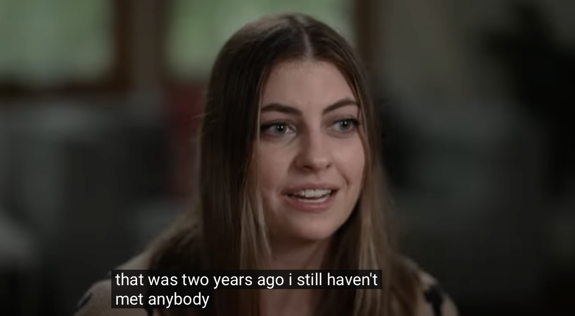 "I know she loves me, but she hasn't been wearing her ring," another person states in the trailer, before later revealing that his girlfriend also doesn't post photos of the two of them online, nor does she follow him on social media.
"I'm a ghost in your life," another person tells their partner in the clip. "It's like I don't exist."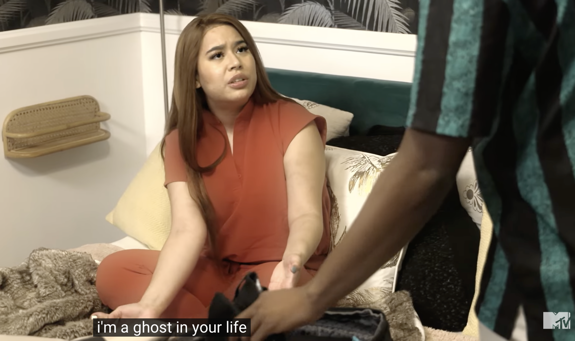 As the hosts work with each partner to solve the reason for all the secrecy, a number of possibilities are suggested, including a hidden career as a stripper, homelessness, and incriminating videos on the Internet.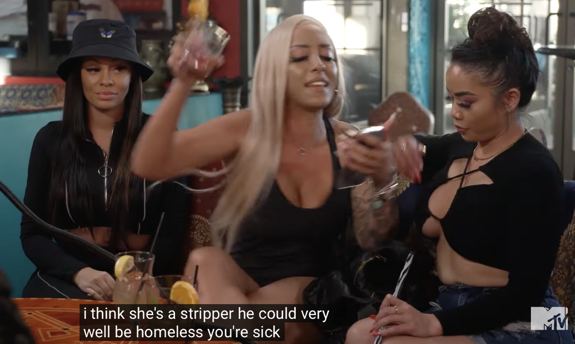 'Help! I'm in a Secret Relationship!' premieres Tuesday, April 26, on MTV.
Watch the trailer below!
RELATED STORY: Vinny Guadagnino Says He Would Never Date Newly-Single 'Jersey Shore' Costar Angelina Pivarnick: "I Would Rather Jump Off This Balcony"
(Photos: MTV; YouTube)