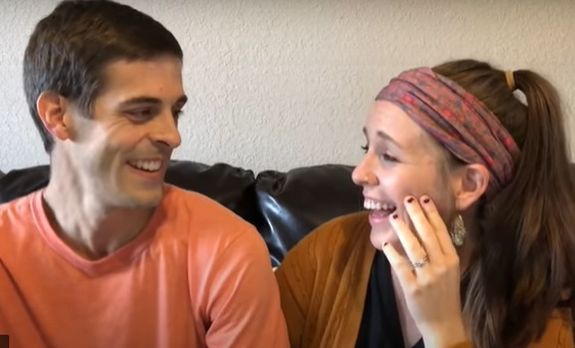 Jill and Derick Dillard are on the move!
The former Counting On couple announced this week on social media– as well as in a blog post on their family website– that they are relocating for a job that Derick recently accepted.
"We are joining the masses of people who are currently navigating this crazy real estate market…we are moving!" the couple wrote. "We are moving for a new job Derick recently accepted and are super excited for new adventures!"
As The Ashley previously reported, Derick passed the bar exam in February. While the couple didn't reveal where they are moving to, it is likely that they will be staying in Arkansas, as Derick is only licensed to practice law in their state.
Derick and Jill built their home just three years ago for $187,700 and it's currently listed for $279,900. (Click here for a tour of the Dillard home filmed in 2019.)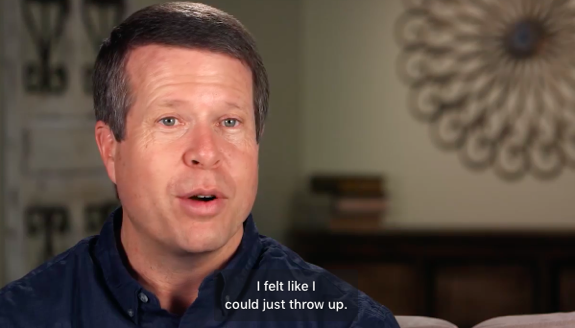 "We are sad to say goodbye to our very first home that we bought three years ago, but pray it brings much joy to the next family who will get to make memories here," the family wrote on their website.
Jill and Derick said they are "super excited for new adventures"– one of which, being a new addition to their family. (The couple revealed in February that they are expecting another child, another baby boy.)
While Derick and Jill are clearly excited about their upcoming move, the same cannot be said for the Duggar family; Cousin Amy Duggar King appears to be the only family member to have left a congratulatory message on the couple's Instagram post, or even "liked" it.
"So exciting! God is so good!" Amy wrote on Jill's post.
RELATED STORY: Former 'Counting On' Star Derick Dillard Passes Bar Exam, Four Years After Announcing Plans to Become a Lawyer
(Photos: YouTube; Instagram; TLC)