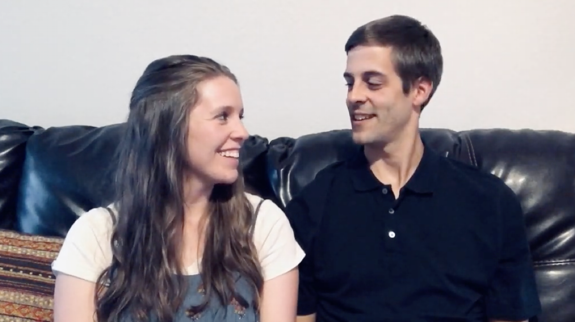 Jill and Derick Dillard are adding to their family!
The Counting On stars– who, in recent years, have been estranged from Jill's famous family— announced on Sunday that Jill is pregnant. The pregnancy comes after the couple suffered a tragic miscarriage last fall.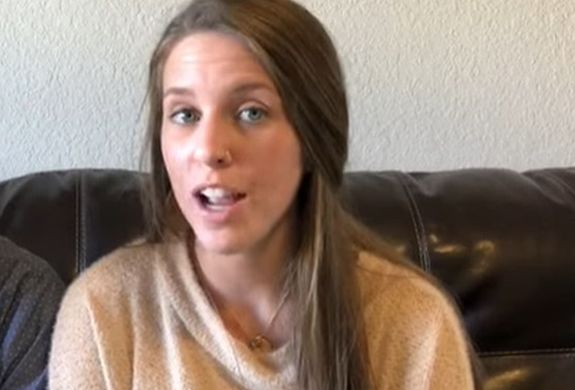 Jill and Derick– who already have sons Samuel and Israel– shared the exciting news with their followers on social media.
"We have prayed that, if it was God's will, he would bless us with another baby," the couple wrote their website. "We are excited to announce that God has answered our prayers and we are expecting our rainbow baby due July 2022!"
Jill and Derick stated they plan to find out the gender of the baby.
"We are so thankful for a healthy baby and pregnancy so far and we look forward to finding out the gender soon!" they wrote on their website.
Over the years, Jill and Derick have strayed from many of the ideals Jill grew up with. The couple admitted using birth control– something Jill's family is firmly against.
Jill and Derick have also bucked the Duggars' trend of having "as many children as God gives," like Jill's parents Michelle and Jim Bob, as well as many of Jill's siblings have done.
Last year, Jill discussed their decision in an interview with People magazine.
"Growing up, it was ingrained in me that if you don't have as many kids as you're able to, that there's something wrong with that," Jill told the magazine. "But there was a shift in me where I felt like it wasn't wrong if you decide as a couple that it's best for you to wait."
Jill and Derick received congratulations from Derick's sister and Jill's cousin Amy Duggar King, but as of press time, none of Jill's other family members.
(Photos: Instagram, YouTube)