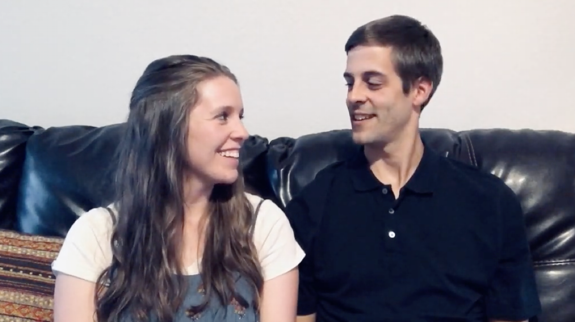 Jill and Derick Dillard, former Counting On couple and noted rebels of the Duggar family, are back with another Q&A video discussing more hot-button issues. (Well, hot-button by Duggar standards, anyway).
In Jill and Derick's latest video, they take on topics including birth control, whether they associate with non-Christians, their friendships with people in the LGBTQ+ community and more!
On birth control: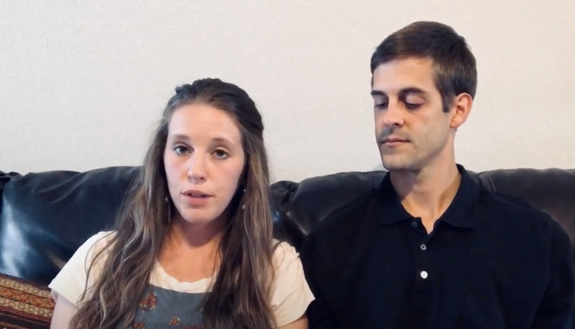 "Yes, we use birth control, but we prefer to use non-hormonal birth control methods … just because we don't want to use anything that could potentially cause an abortion," Jill said.
(Derick stated last year that he and Jill weren't against birth control, though he did not confirm at the time that they were currently using birth control to prevent pregnancy.)
Jill went on to acknowledge "there probably are uses for hormonal methods of birth control" for "regulating things and stuff like that," but she and Derick choose not to go that route.
" … we just want to be careful about that and we're also, like, more natural-minded," she added, noting that they want to "steer clear" of things that may have longer lasting effects because they do eventually plan to have more children.
Derick also chimed in to let everyone know he and Jill will "probably stop using birth control whenever we want to get pregnant."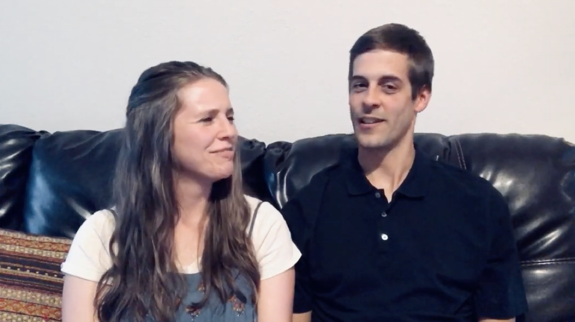 On associating with non-Christians and people in the LGBTQ+ community:
"Yes, we have lots of non-Christian friends, we have friends who are part of the LGBTQ+ community," Derick said. "I think it's a misconception that just because you disagree with someone that you can't be friends … ."
Jill added that although she and Derick believe certain things are "sinful," it doesn't prevent them from being friends with certain people.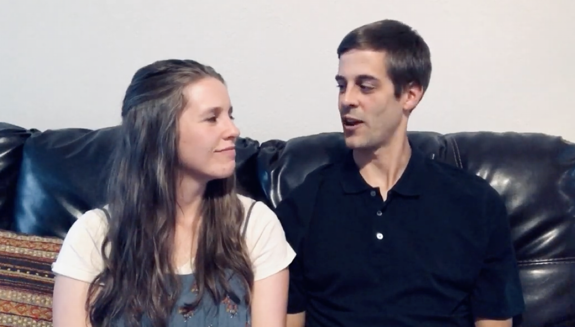 " … as Christians we believe that there are certain things that are sinful like adultery, so cheating on your spouse or something, or sex before marriage, homosexuality, like, those are things that we believe are sinful," she explained. " … It doesn't mean that we might not be friends with people because ultimately we're all sinners, but it doesn't also mean that what you talk about in one space you're gonna continually talk about in another space."
Derick proceeded to provide a quite surprising example, given that he was fired from 'Counting On' in 2017 after numerous social media attacks aimed at Jazz Jennings, the transgender teen star of TLC's I am Jazz.
"Like if a friend invites you over to their house and they're transgender or something – that's just a hypothetical – and someone were to invite me over, I'm gonna use whatever pronoun they want me to," he said, adding that he and Jill would, however, still "talk about our faith" if the topic were to come up in that setting.
Derick stated that to him, the mark of a genuine friendship is being able to have discussions about heated debates "and go have a beer afterwards."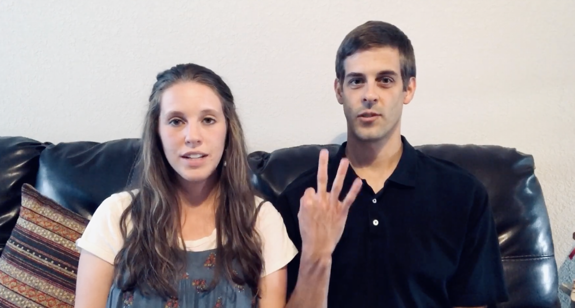 Derick's comment about throwing back some brewskis comes just weeks after Jill posted a photo of herself enjoying an alcoholic beverage while on a date with Derick – a photo that was met with quite a few negative comments on social media.
Watch the full video below!
Click here to read the highlights from Jill and Derick's previous Q&A!
RELATED STORY: Mother of Justin Duggar's New Girlfriend Claire Spivey Denies That Jim Bob Duggar Arranges His Kids' Marriages
(Photos: YouTube)