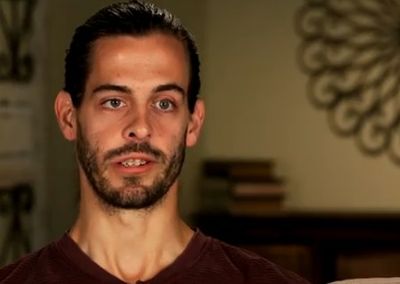 TLC has given yet another Duggar family member the boot from its programming!
The network issued a statement on Saturday to let viewers know that Derick Dillard, the husband of Duggar daughter Jill, will no longer be featured on Counting On, most likely due to numerous social media attacks on Jazz Jennings, the transgender teen star of TLC's I Am Jazz.
Derick unleashed another Twitter attack on Jazz on Friday night, stating that he pitied Jazz, and that he felt Jazz's parents were taking advantage of "him." (Derick has refused to use female pronouns to describe Jazz.)
(Click here to read some of Derick's recent comments about Jazz.)
Derick's recent comments were similar to those he made about Jazz in August, where Derick said he had nothing against "him" (meaning Jazz) but that "transgender is a myth."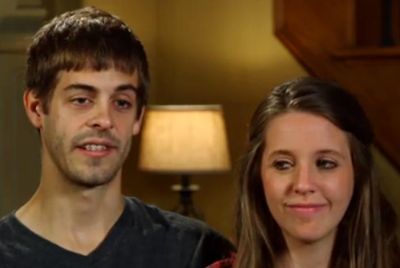 In August, TLC issued a short statement that said Derick's "personal statements" did not "represent the views of TLC." After Derick's second attack on Jazz, however, the network stepped it up and issued a full statement letting viewers know that the Duggar son-in-law had been given the boot from the network a while ago.
"We want to let viewers know that Derick Dillard has not participated in 'Counting On' for months and the network has no plans to feature him in the future," TLC's statement read. "We want to reiterate that Derick's personal statements do not reflect the views of the network. TLC is proud to share the story of Jazz Jennings and her family and will continue to do so."
Of course, Derick is not the only member of the Duggar family to get banned from TLC. In 2015, the network made a statement to inform viewers that eldest son Josh Duggar would no longer be featured on the network, after the news broke that he had molested four of his sisters and another young girl while he was in his teens. Since then, Josh's mug has not been seen on 'Counting On' or any other TLC show.
It is not yet known if Derick's banning will affect Jill and their children Israel and Samuel from appearing.
Eagle-eyed viewers noticed that Derick and Jill have not been used in any recent promo photos for 'Counting On,' and that Derick was seated far away from his fellow Duggar sons-in-law Austin Forsyth, Ben Seewald and Jeremy Vuolo during the Joseph Duggar wedding special. While the other guys were shown in the crowd during the wedding, Derick was not.
Jill and Derick also did not participate in a special filmed this summer that featured the older Duggar kids.
Derick and Jill have not commented on Derick's excommunication from TLC. They did, however, reveal on Saturday that Derick is (once again) begging fans for money. The Dillards posted a link to a GoFundMe page Derick started to get donations to help pay for him to attend Cross Church School of Ministry, a one-year ministry and residency experience.
"I believe [this] will be a key asset in not only my vocational ministry, but also in my personal development," Derick wrote in the post. (Only two donations have been made since the page went up on Friday.)
Although the Duggar family has not commented on Derick's firing or his tweets, Jazz did post a tweet on Saturday that seemed to be aimed at Derick and his comments about her.
"In the face of constant ignorance and hatred I prefer to disregard negative opinions and continue moving forward with love," she wrote.
(Photos: TLC)