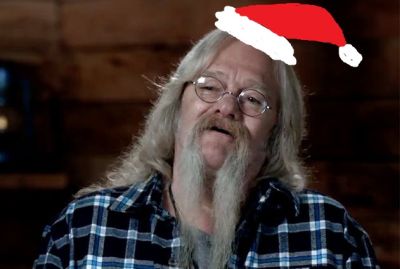 Christmas is coming early for the fans of Alaskan Bush People!
TV Insider is reporting that nearly all of the Brown family (including Ami Brown, who is battling advanced lung cancer) came together in Colorado earlier this month to film a "Bushmas" Christmas special, which is scheduled to air next month.
'Alaskan Bush People' fans have been anxiously awaiting news on the future of the show. The premiere date of the eighth season of 'ABP' has yet to be announced, and at this point, there's been no official confirmation from Discovery that a new season has even been filmed. However, according to the Alaskan Bush People Exposed Facebook page, the entire family has been filming in Colorado recently.
"They were all in Colorado including Bam and Noah, but Bam and Noah would not let anyone take their picture," a post on the page reads.
Ami has been receiving chemotherapy treatments in California for several months, and most of the Brown family has been living in Los Angeles to support her.
Last year, the Browns appeared in a special called "A Browntown Christmas," which included plenty of flashback clips about the family's previous Christmases.
The 'Alaskan Bush People' Christmas special will air Friday, December 15 on Discovery Channel.
Watch a clip of last year's "A Browntown Christmas" special below!
(Photo: TLC)