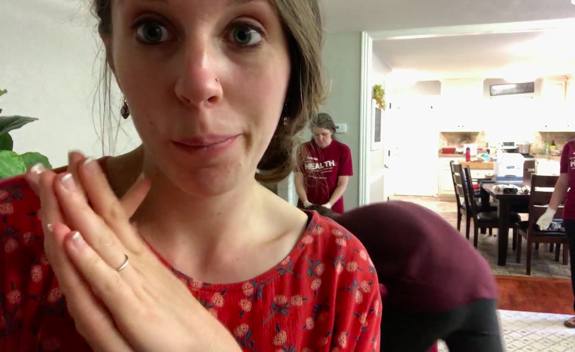 Former Counting On couple Jill and Derick Dillard shocked fans after revealing recently that they use birth control, despite Jill's family infamously popping out as many children as humanly possible.
In response to some of the feedback she's received, Jill opened up to People this week about her and Derick's decision to not have "as many children as God gives" them (as most of the Duggars famously do), and why she decided to stray from what the Duggars "ingrained" in her.
Though Derick stated last year that he and Jill weren't against birth control, the announcement made during their YouTube Q&A marked the first time the couple confirmed they were using birth control themselves in order to prevent pregnancy.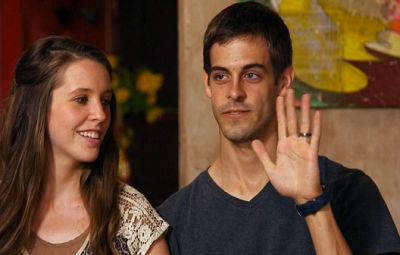 "Growing up, it was ingrained in me that if you don't have as many kids as you're able to, that there's something wrong with that," Jill told the magazine. "But there was a shift in me where I felt like it wasn't wrong if you decide as a couple that it's best for you to wait.
"Children are a blessing, but that doesn't mean that at all costs you should have as many kids as possible," she added.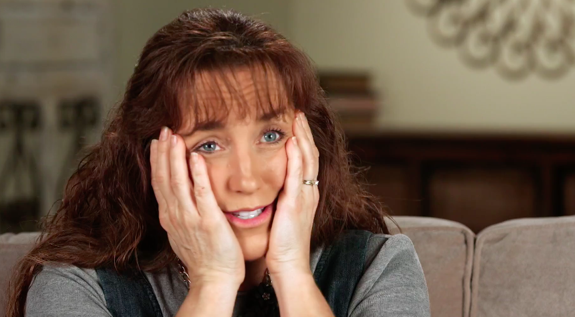 Jill, the fourth child of Jim Bob and Michelle Duggar, shares sons Israel and Samuel with Derick, whom she wed in 2014. Comparatively, Jill's sister Jessa Seewald, who tied the knot a few months after Jill, welcomed her third child last year with husband Ben; and despite getting hitched just three years ago, Jill's younger brother Joe Duggar will soon be a father of three, as his wife Kendra is currently expecting.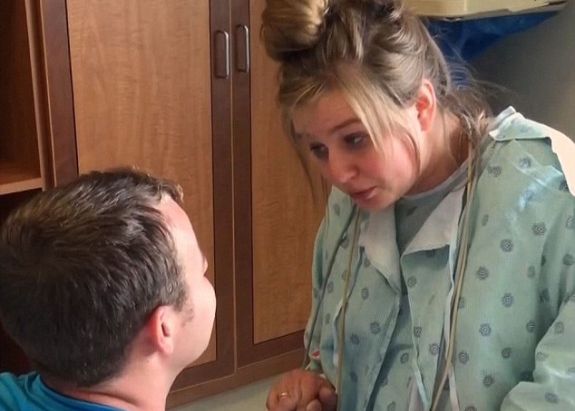 After giving birth to Israel in 2015 via C-section (after nearly 70 hours of labor), Jill's doctor reportedly recommended she wait 18 months to get pregnant again. Two years later, she welcomed her second son.
Jill and Derick have both spoke about having more kids in the future; however, Jill believes "you need to do what's healthiest and best for your family." For Jill and Derick, that means using birth control.
"Yes, we use birth control, but we prefer to use non-hormonal birth control methods … just because we don't want to use anything that could potentially cause an abortion," Jill stated in one of the Dillard Family Q&A videos. " … we just want to be careful about that and we're also, like, more natural-minded."
Jill noted she and Derick choose to "steer clear" of birth control methods that may have longer lasting effects because they do eventually plan to have more children.
Derick reposted the People magazine story link to his Twitter, telling his followers that he is "so proud of my wife" for speaking out.
So proud of my wife! https://t.co/XYt6Dit5hy

— Derick Dillard (@derickmdillard) October 21, 2020
Fans began posting comments Wednesday on Jill's social media, praising the former TLC star for "doing what's best for [her] and [her] family."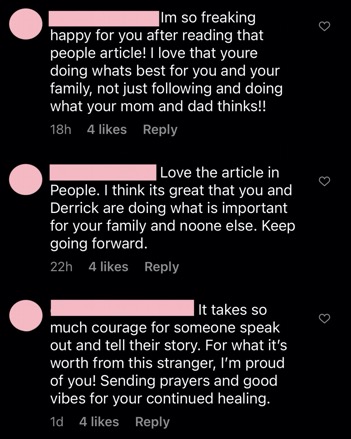 "Love the article in People. I think it's great that you and [Derick] are doing what is important for your family and no-one else," one comment read. "Keep going forward."
"It takes so much courage for someone to speak out and tell their story," another wrote. "For what it's worth from this stranger, I'm proud of you! Sending prayers and good vibes for your continued healing."
Jill's cousin (and recent BFF) Amy Duggar recently spoke out against a fan who told her she should be pregnant again since her son Daxton is now a year old. She blasted Duggar followers who constantly compare her to her forever-fertile cousins, telling them "a woman's body is not a factory!" in an Instagram rant posted earlier this week.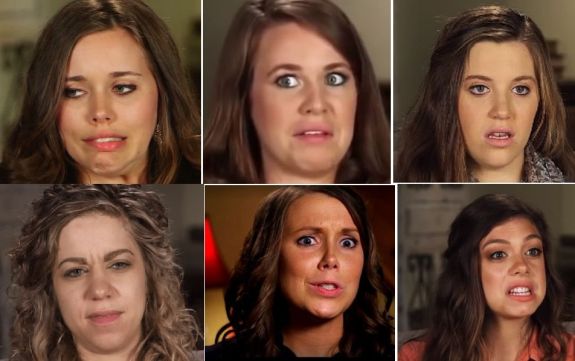 RELATED STORY: Amy Duggar Blasts Fan Who Tells Her to "Pick Up the Pace" & Have More Babies Like Her Cousins: "A Woman's Body Is Not a Factory!"
(Photos: YouTube; TLC; Instagram)