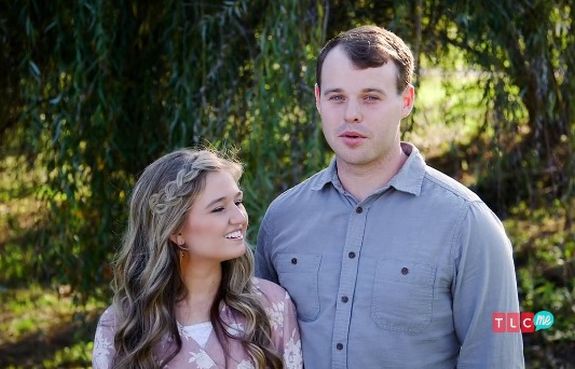 Joe and Kendra Duggar seem to be giving it their best shot to reach the level of offspring Joe's parents, Michelle and Jim Bob Duggar, have achieved!
The Counting On stars announced on Wednesday that they are already expecting their third child, just nine months after welcoming their daughter, Addison. (Viewers just watched the 'Counting On' episode featuring Addison's birth earlier this month.)
Kendra and Joe– who are already parents to two-year-old son Garrett and Addison, 9 months— say they are thrilled to be adding yet another blessing to their family.
"We are so excited to see Garrett and Addison's reaction when they meet the new baby," the couple told People magazine. "Garrett has already been such a loving big brother to Addison and we look forward to Addison's reaction to a life size baby doll."
Even though Kendra and Joe, like most of the Duggar clan, don't believe in birth control (and instead welcome "however many children God gives them"), they said they were surprised that Kendra is pregnant again.
"Life is full of surprises and we're thrilled that it is a sweet baby that surprises us this time!" they told the magazine.
In a video made for TLCMe, Kendra expressed her surprise.
"When I found out that we were expecting, I was definitely super-shocked," Kendra explains. "I didn't really expect another pregnancy this soon but I was having symptoms that made me think I should take a test."
Joe admitted that having three kids under three years old is "going to be a challenge," since the number of youngins will now outnumber them.
"We'll be more busy, but we've already been pretty busy," Joe added.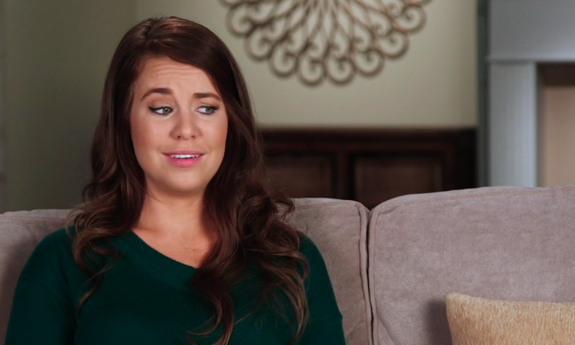 While Kendra and Joe received plenty of positive comments from fans and family members on their Instagram announcement, some fans expressed concern that Kendra got pregnant so quickly after Addison's birth. Others pointed out the couple's extreme fertility.
"Wow give your body a chance to heal between births," one person wrote in the comment section of the post.
"She needs to give herself a break for her body to recover from the last pregnancy," another person wrote.
In reference to the couple's "surprise" about getting pregnant again, one person commented, "Condoms would be more surprising."
If you're keeping track of the amount of Dugs who are currently "with blessing," that number is three (so far.) Currently, Joy Duggar Forsyth and her husband Austin are expecting a baby girl (their second child) any day now, and Jinger Duggar Vuolo and her husband Jeremy are expecting their second child as well.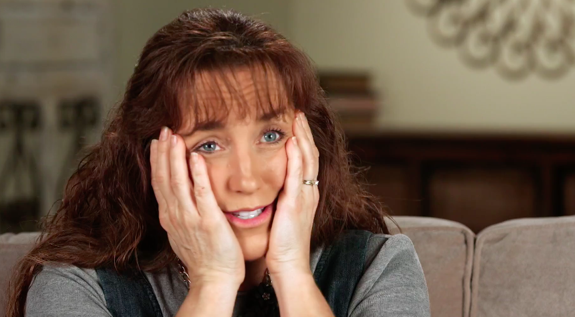 The baby will be Jim Bob and Michelle's 20th grandchild. He or she is due in February 2021.
RELATED STORY: 'Counting On' Stars Jessa & Ben Seewald Say They Want a "House Full" of Kids; Are Considering Adopting Their Fourth Child
(Photos: TLC; Instagram)