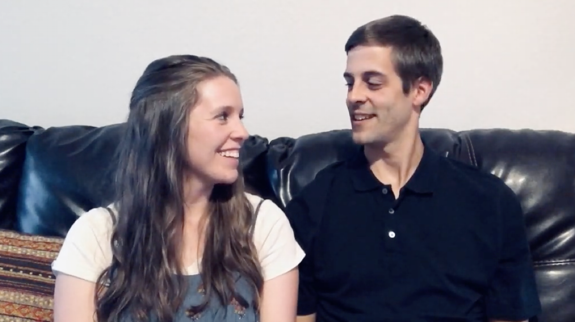 Since distancing themselves from the Duggar family, Jill and Derick Dillard have continued pushing the envelope (by Duggar standards, that is) addressing a number of topics including birth control, tattoos, the LGBTQ community and more.
The Dillards continued shocking longtime fans of Counting On by revealing why the Duggars get married so young.
Derick's brutally honest answer came this week after Jill congratulated her younger brother Justin Duggar on his engagement to Claire Spivey, which was announced one day after Justin's 18th birthday.
After Jill received a comment from someone questioning the Duggar family's "rush to marry life," Derick responded quite candidly.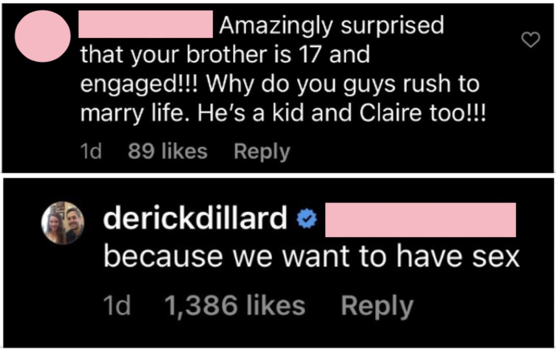 "Because we want to have sex," he wrote.
Derick's comment humored many of Jill's followers and Jill herself seemed amused – even after one person joked that Derick was "getting in trouble" with his in-laws for the candid response.

Staying on theme, Jill and Derick went on to announce a giveaway they are doing on social media with an app called "Intimately Us." Jill described it as a "fun and sexy app for your marriage with fun bedroom games and tons of ideas to make intimacy and sex in your relationship fun and alive."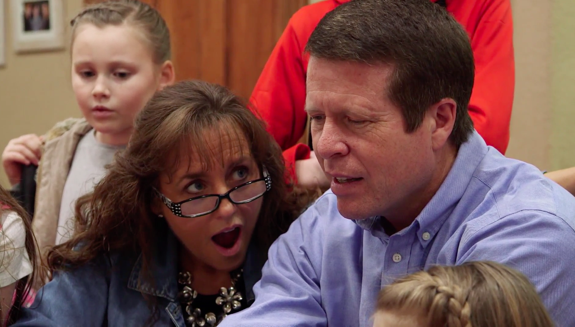 The announcement of the giveaway basket – promoted by Jill and Derick on social media – was met with many supportive comments from fans praising the two for being so "open and honest."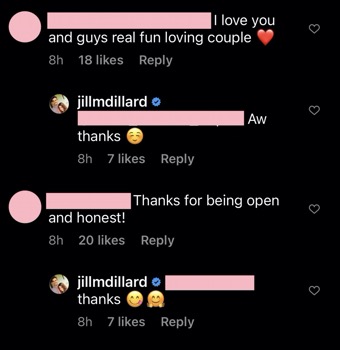 However, others questioned if the posts were shared as a joke and some criticized the couple for partnering with the company.
"There is a lot more to marriage than sex," one person commented, to which Jill replied, "Yes. There is. But sex is a big part of it too."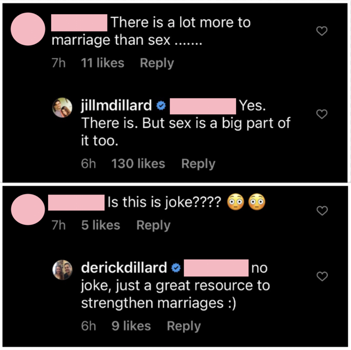 Whether or not fans support Jill and Derick's new partnership with this "fun and sexy app," I think everyone can agree that getting to see Derick talk about massage candles, lingerie and twinkle lights in the bedroom (all while trying to play it cool) feels like the real giveaway here.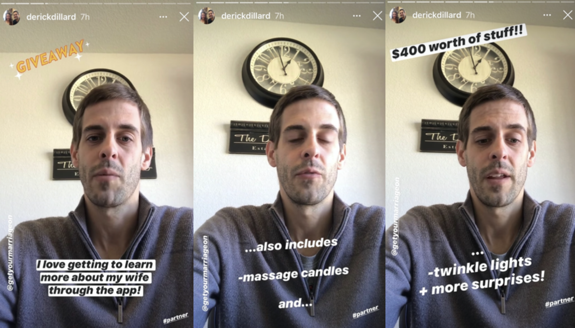 RELATED STORY: 'Counting On' Star Justin Duggar Announces His Engagement to Claire Spivey, One Day After His 18th Birthday
(Photos: YouTube; Instagram; TLC)