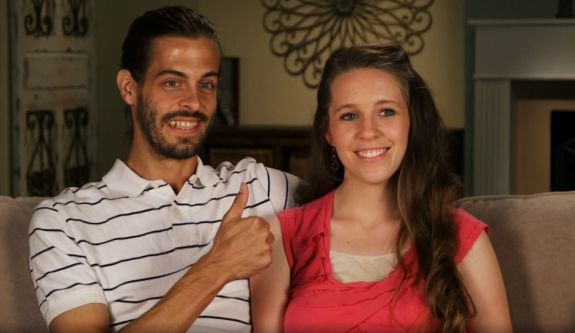 Nearly four years after announcing his plans to attend law school, Derick Dillard has passed the bar exam.
The husband of Duggar daughter Jill Dillard was included in a press release from the Supreme Court of Arkansas' Office of Professional Programs among the applicants who have "successfully completed the Bar Examination, the Multistate Professional Responsibility Examination (MPRE)" and all other requirements to be certified for admission as an attorney licensed to practice law in Arkansas.
Derick took and passed the test in February 2022.
Back in August 2018, Derick revealed on the Dillard Family website that he would be attending law school at the University of Arkansas.
"We look forward to seeing how God will continue to direct our family in this new chapter of life," the couple said in their announcement.
It appears that Derick worked as a "Rule XV Attorney" last year from August until December at an Arkansas law firm. Basically, this is like a student-lawyer who is being supervised by a licensed lawyer.
According to the University of Arkansas' website, this program "provides students with the opportunity to become limitedly licensed to practice law in the State of Arkansas. Students must be supervised by a fully licensed attorney and may not receive compensation other than class credit for the representation."
Over the last three years, Derick worked in a variety of legal-focused jobs, including as a law clerk in 2019 and a Public Service Fellow. He also did a Legal Externship at the Sebastian County, Arkansas, Prosecutor's Office, as well as a Judicial Externship at the Benton County, Arkansas, Circuit Court.
Derick graduated from law school in May 2021. In July, Jill wrote about Derick's graduation on their family website.
View this post on Instagram
"Although law school wasn't easy, Derick enjoyed it overall and had many great experiences! While in school, he enjoyed working in several different areas of public service law at both the state and federal levels, including prosecution, defense and judicial work!
"He was grateful to receive a scholarship through the 'Public Service Fellowship' which allowed him to gain great experience as a 'Public Service Fellow.' He was also honored to be part of a small group of students selected for the Arkansas Public Service Academy, and he even received a 'ProBono & Community Engagement' award at graduation that recognized his many extra hours volunteering in public service outside of work and class!"
Derick has changed careers a few times since we first met him on 19 Kids and Counting. As the show's fans may remember, Derick was working as an accountant for Wal-Mart when he and Jill tied the knot back in 2014. The following year, he left his job and became a "missionary"– a career that had him, Jill and then-infant son Israel trekking to the jungles of Central America trying to convert the locals to Christianity.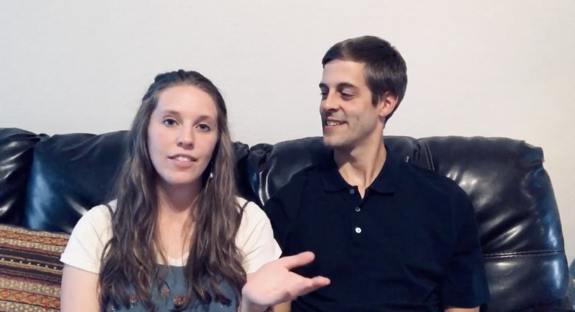 After Jill and Derick welcomed their second son, Samuel, in 2017, Derick decided to head to ministry school, and asked fans of the family's show to help cover the cost of his schooling. Derick went on to graduate from the Cross Church School of Ministry's residency program in 2018.
Now that Derick has passed the Bar exam and MPRE, he must take an oath at the bar admission ceremony.
It's unknown what Derick's next move will be. However, over the years, Derick has stated on social media that he may sue TLC— the network behind the Duggars' reality shows–as well as possibly take more legal action against Jill's father Jim Bob Duggar— for allegedly withholding payment from him and Jill and others for appearing on "19 Kids & Counting" and "Counting On."
"@TLC has issues," he said. "They begged us not to [quit] filming, but then didn't want to talk directly with us about why. If money is all they care about, then it's going to catch-up with them–you must care about ppl. All I've got to say is, they better lawyer-up, b/c a storm is inevitable," he tweeted in 2019.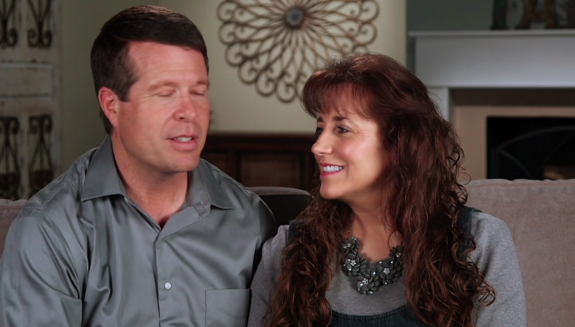 Jill and Derick have had a lot to celebrate lately. The couple recently announced that they are expecting their third child— another boy—in July.
RELATED STORY: 'Counting On' Star Jeremiah Duggar Marries Hannah Wissmann: Which Duggars Attended (And Who Didn't), What They Wore & More Details!
(Photos: TLC; Instagram)