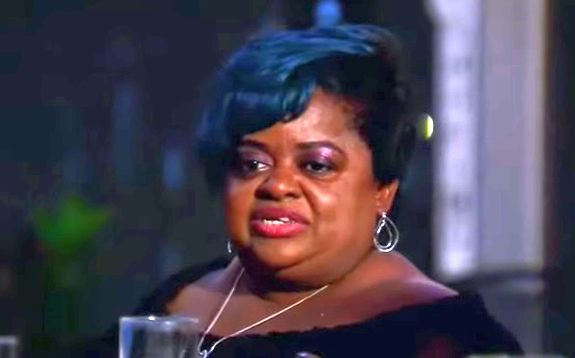 Shirlene King Pearson, better known as Ms Juicy of Lifetime's Little Women: Atlanta, is currently in the intensive care unit (ICU) after being rushed to the hospital.
According to a statement posted to Ms. Juicy's Instagram page by her reps at Meme Agency, Ms. Juicy is "stable," though her family and friends are asking fans to keep the 50-year-old in their prayers.
"At this time Ms. Juicy is stabilized in the ICU. The family is thankful for all the prayers and are asking for you to respect their privacy at this time. Please continue to keep Ms. Juicy in your prayers. We will keep you updated with any changes."
The reason for Ms. Juicy's hospitalization is unknown, and TMZ reports that the 'Little Women: Atlanta' star has focused on her health over the last two years by eating healthier and working out.
Amanda Salinas, one of Ms. Juicy's 'Little Women: Atlanta' co-stars, shared a post asking for prayers for Ms. Juicy.
"Prayers for Ms Juicy #yougotthis #youwillpullthrough."
Terra Jolé of Little Women: LA sent well wishes to Ms Juicy as well, writing, "[Ms Juicy] needs prayers right now!! Praying for a fast and heathy recovery."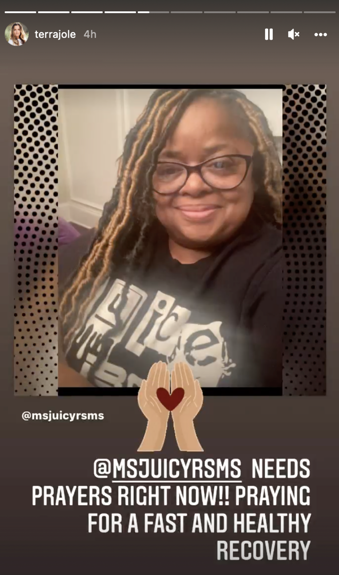 Ms. Juicy was previously hospitalized in February 2020 while trying to breakup a physical altercation between two of her co-stars. During the incident, her face was slashed by a glass and she injured her foot. A CAT scan was administered in the emergency room and Ms. Juicy also received stitches.
Ms. Juicy has been a full-time cast member on 'Little Women: Atlanta' since the sixth season, which aired in 2021. Ms. Juicy had been a "guest star" on the show since it premiered in 2016.
RELATED STORY: Husband of 'Little Women" LA' Star Terra Jole Says Finale of 'Little Women: Atlanta' "Most Likely" Concluded "All Things 'Little Women' on Lifetime"
(Photos: Instagram)