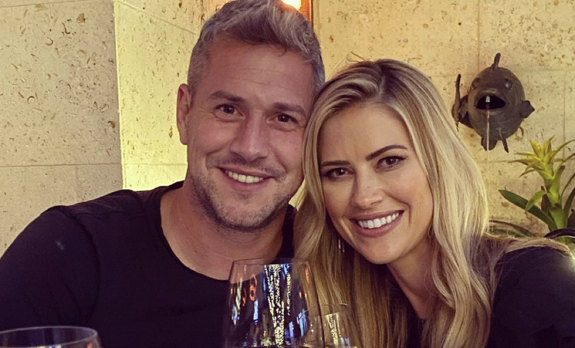 Christina Haack is firing back after her ex-husband Ant Anstead filed for full custody of their two-year-old son, and accused the HGTV star of creating a dangerous environment for their toddler.
Christina and Ant were married in December 2018 and they welcomed son Hudson the following year. Less than two years after they wed, Christina and Ant announced they were ending their marriage.
While Christina and Ant share custody of Hudson, The Sun confirmed that Ant filed for a custody modification this week, claiming Christina not only created a dangerous environment for their son, but also put him at risk.
Ant also claimed that Christina has only spent an average of nine full days each month with their son over the last 20 months–- one of which Hudson allegedly returned to Ant with a bad sunburn that left him in tears.
Ant has filed for full custody of Hudson and requested that Christina be granted alternating weekends.
In response to the claims, Christina told TMZ that Ant is not acting in the best interest of their son.
"What Ant is doing deeply saddens me," she said. "If this was really about Hudson, as he says, this should have been handled privately with a private judge or mediation, as myself and my attorney have suggested.
"I have had my share of ups and downs but I am a good mom and I love my children with all my heart and I will always protect them," she added.
Christina also shares two children with her former husband and Flip or Flop co-host, Tarek El Moussa, and Ant has two children from a previous marriage.
Following the couple's split, Ant went on to begin dating actress Renée Zellweger, while it was revealed recently that Christina has already legally tied the knot with Austin-based realtor, Josh Hall.
Christina also appeared to fire back at the claims via Instagram, sharing a quote about strong women and controlling men, which she captioned with a quote from author Bill Blakeway.
"When a toxic person can no longer control you, they will try to control how others see you," the caption read. "The misinformation will feel unfair, but you stay above it, trusting that other people will eventually see the truth just like you did."
UPDATE! According to TMZ, Ant's bid for full custody of Hudson has been denied by the court.
The site reports that new legal documents state that, in order for Ant to fight for temporary full custody of the tot, Christina needs to be given a chance to state her case as well. A hearing has been set for June for the exes to fight it out in court.
(Photos: Instagram)