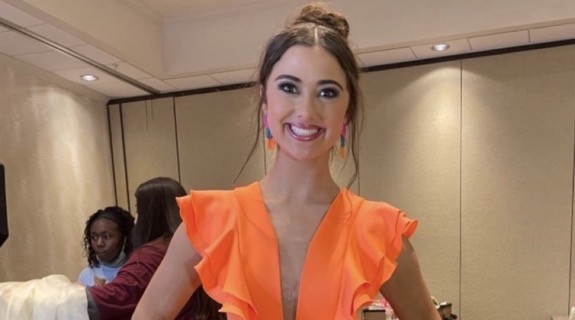 (TRIGGER WARNING: This article contains details about suicide which may be triggering to some readers.)
Kailia Posey, a beauty queen who previously starred on TLC's Toddlers & Tiaras, died this week at the age of 16.
Kailia's death was announced Tuesday by her mother, Marcy, according to The Sun.
"I don't have words or any thoughts," Marcy wrote on Facebook. "A beautiful baby girl is gone. Please give us privacy as we mourn the loss of Kailia. My baby forever."
On Tuesday, Kailia's family revealed she had taken her own life.
"Although she was an accomplished teenager with a bright future ahead of her, unfortunately in one impetuous moment, she made the rash decision to end her earthly life," the family told TMZ.
It has now been confirmed that Kailia was found hanged in Birch Bay State Park in Washington. She was pronounced dead at the park around 1:20 p.m. on Monday.
Fans of 'Toddlers & Tiaras' may recall then five-year-old Kaila appearing on the show back in 2012. However, Kailia's mother said her daughter began participating in pageants at the age of 3.
Kailia was also known for a popular meme that featured her grinning as a five-year-old child on the show in 2012.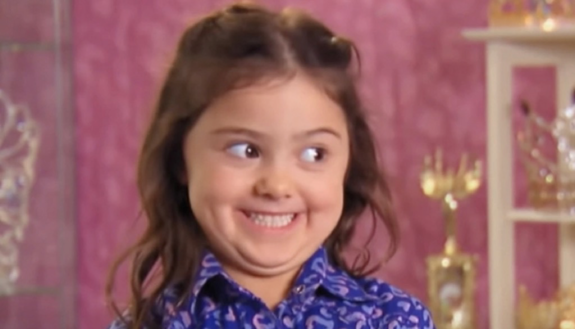 According to Kailia's Instagram bio, she was crowned Miss Teen Lynden, Washington 2022 and continued to be very active in the pageant world following her time on 'Toddlers & Tiaras.'
In addition to her pageant appearances, Kailia was an actress who appeared in the 2018 Netflix film "Eli."
Notable 'Toddlers & Tiaras' alum Mama June Shannon and her daughter, Alana "Honey Boo Boo" Thompson have yet to speak out on Kailia's death.
Kailia's family has started a fund at the Whatcom Community Foundation in Kailia's name to provide resources for other students in crisis.
Click here to donate to the Kailia Posey Teen Crisis Intervention Fund.
You can watch a clip of 'Toddlers & Tiaras' featuring a then-10-year-old Kailia below.
(Photos: Instagram; TLC)