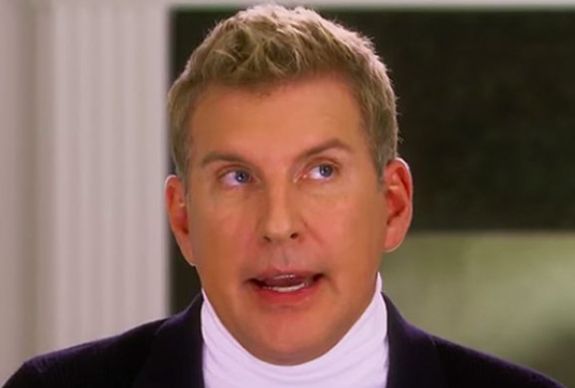 Get ready for more Chrisley Family fun and scripted storylines.
While the fair-haired family is seemingly always on TV via Chrisley Knows Best marathons or the spinoff Growing Up Chrisley, family patriarch Todd Chrisley has nabbed a third show, set to premiere on E! next year.
According to E! News, Love Limo, a new dating series hosted by Todd, has been greenlit by the network. The series will see Todd-– who is also serving as an executive producer on the show–- guiding an unlucky in love single through speed dating.
'Love Limo' isn't set to air until 2023, but plenty of new Chrisley content will be available before then, including Season 9 of 'Chrisley Knows Best,' premiering on USA Network Thursday, June 23.
The network has also picked up the series, which features Todd, his wife Julie Chrisley, his mother Nanny Faye, children Chase, Savannah and Grayson and granddaughter Chloe, for a tenth season.
Also getting another season–- this time on E!–- is 'Growing Up Chrisley', the series that follows Chase and Savannah making their own way as young adults living in Nashville, Tennessee.
Season 4 of 'Growing Up Chrisley' premieres this summer.
RELATED STORY: Savannah & Todd Chrisley Respond After News of Her Ex-Fiance Nic Kerdiles' Suicide Threat Breaks; Explain What Happened
(Photos: USA Network; Instagram)