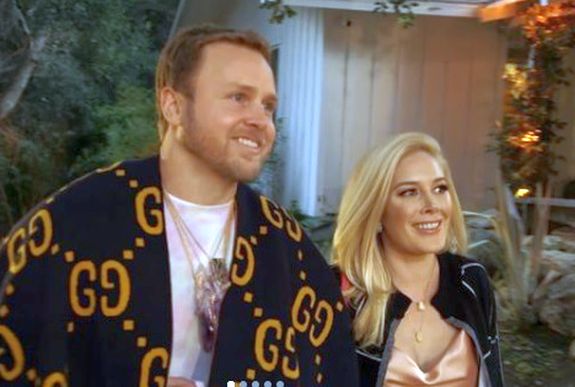 Speidi has spawned– again!
Heidi Montag and Spencer Pratt are expecting their second child together after "about 18 months" of trying to conceive.
The Hills: New Beginnings alums, who are already parents to four-year-old son Gunner, told Us Weekly their new addition is due in December. They have yet to reveal if they're having a boy or a girl.
In their interview with the magazine, Speidi revealed that, a few months ago, their friend and former co-star Brody Jenner offered to cover the cost of IVF treatments for them, although it appears that the couple got pregnant without fertility help.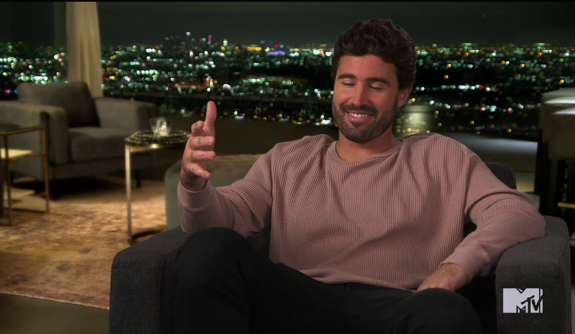 "I couldn't be more excited," Heidi told the magazine— who did a cover shoot (for some reason) with the former reality star. "I don't know who I'm the most excited for– myself or Gunner or Spencer."
Spencer shared his excitement Wednesday on social media, calling it the "best news ever!!"
"Beyond answered prayers for miracle baby number 2!" Spencer added. "So happy for the Pratt Fam expanding!"
Heidi and Spencer have been very open about their issues with conceiving a second child. The couple has talked about it at length and in an almost certainly staged photoshoot (because this is Speidi, after all) Heidi was photographed in March gnawing on raw bison heart (in a Ziplock bag, natch).
She later stated that she believed eating raw animal organs helps fertility. (She even posed, smiling, with the bison heart in her mouth…as you do.)
Heart wasn't the only organ Heidi tried, apparently.
View this post on Instagram
"My wife started eating testicles," Spencer told the magazine. "I ate testicles as well. Hers were raw, mine weren't."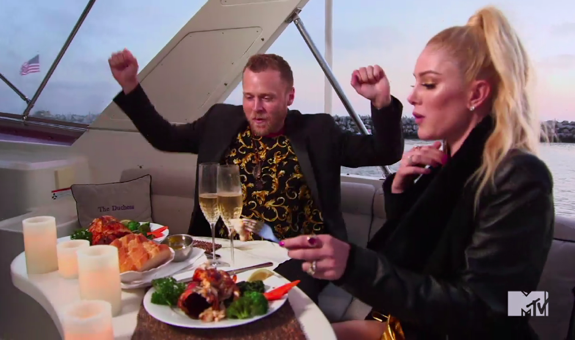 In addition to raw bison and balls, Heidi eliminated most vegetables and fruit and ate very little grains. She also took supplements and "found a lubricant that's supposed to be great for fertility."
" …and all that came together with God's timing and I got pregnant," she continued.
Though Heidi said she had accepted a second child may not be in her and Spencer's future, she "felt like a person was missing" in their family and she continued to pray about it. Spencer added that conceiving their second child has been "a rollercoaster," revealing the emotional toll it took on the two of them.
"Heidi has been crying a lot," he said. "It's like every month, 'Here we go.' I was like, 'If it happens, it happens.' But Heidi didn't want to do it that way. It was so long at this point I don't know if I have any emotion left because it was very challenging."
While 35-year-old Heidi said she tried to go with the flow, she became concerned after trying to get pregnant for six months to no avail.
"I think a lot of women struggle with this and it's just not something a lot of people talk about because it's so hard and it's so personal," she said. "And I felt really blessed having Gunner and having such a beautiful healthy son, so I was trying not to be ungrateful for my life and what I do have."
Still, Heidi said she had a "deep longing" in her heart to give her son a sibling and expand their family. Ultimately, it was "about 18 months" of trying before she learned she was pregnant, though at one point she stopped taking tests because she was "so disappointed every month."
While they have yet to reveal the gender of their second child, Heidi said she and Spencer have plenty of names in mind.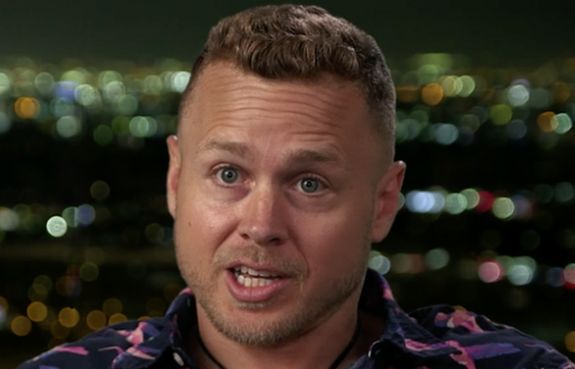 "We have baby names– I have a list from last baby names and I have this one name that I really wanted to use for the last [pregnancy], but we'll see," she said. "I have lots of girls' and boys' names so we'll see."
RELATED STORY: MTV Calls 'Jersey Shore' OGs "Ungrateful" After They Denounce 'Jersey Shore 2.0'; Spencer Pratt Claims the OGs Were Given Platform Built By 'The Hills'
(Photos: MTV; Instagram)