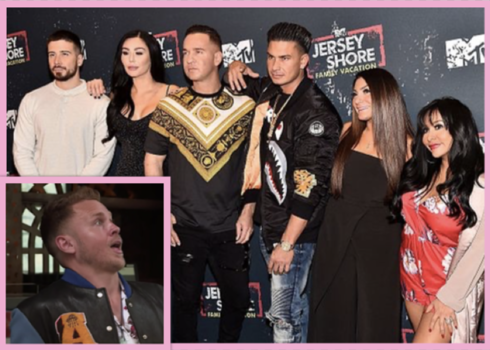 The original cast of the Jersey Shore is up in arms over MTV's recent announcement that Jersey Shore 2.0 is happening, and the protest statement released by the show's OGs denouncing the reboot certainly isn't helping things. MTV– as well as Spencer Pratt, a cast member from another "OG" MTV show, The Hills— called the original 'Shore' cast out for being ungrateful…and giving itself too much credit.
As The Ashley told you last week, MTV revealed 'Jersey Shore 2.0' will feature a new cast, a new house, and a new reason for people to tune in to watch shore shenanigans, now that (most of) the original cast have grown up, settled down and appear on Jersey Shore: Family Vacation.
Unfortunately, the news was not met with fist pumps of joy from the OGs, who nearly all banded together to denounce the new show by posting matching statements on social media, claiming that MTV was "a network in need" at the time their show started.
This part of the cast's statement reportedly upset network higher-ups. According to TMZ, the network called the cast "ungrateful" and said, "it's disgusting they'd take a swipe at the network."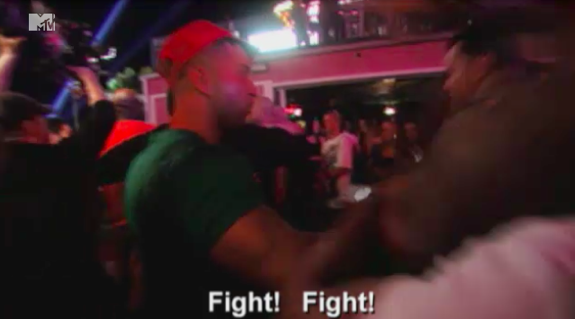 The network also reportedly disputed the claim that MTV was struggling before 'Jersey Shore' came along… and Spencer recently took to social media to dispute the claim as well.
In a series of Tik Tok videos, the former star of 'The Hills' and The Hills: New Beginnings claimed 'Jersey Shore' didn't premiere when MTV was at a low point, but rather when the network had the No. 1 show on TV: 'The Hills.'
"Slow your roll here, 'Jersey Shore,'" Spencer said. "You guys are an incredible show, but you guys did not come along when MTV was in a time of need. Actually, you came when MTV had the number one show, 'The Hills,'" Spencer said in his first video addressing the situation.
He went on to throw some subtle shade at the 'Jersey Shore' cast.
"[MTV] got sick of paying us millions of dollars and you guys were so cheap and affordable, that they gave you guys our platform that 'The Hills' built," he said.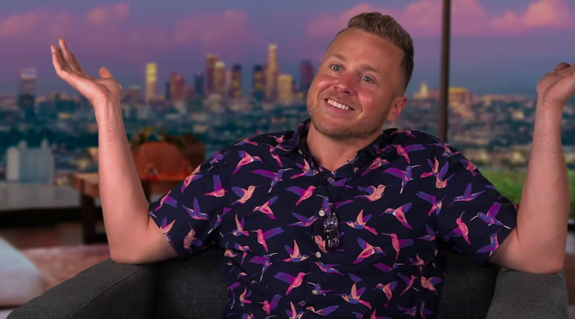 "But it's okay," he continued. "Ya know, I still like 'Jersey Shore,' I'm not shading it. But don't you dare say that you came along when MTV was in a time of need. That is not facts, okay?"
In a second video, Spencer again told followers that he was a fan of 'Jersey Shore,' but he simply has an issue with the cast claiming to have come along when the network was in need.
In another video, Spencer denied being "mad" about the situation, noting that MTV also announced recently that they will be rebooting 'The Hills' with an all-new cast.
Spencer said he refrained from writing "a little essay about how blah blah blah," as he claims the 'Jersey Shore' cast is doing.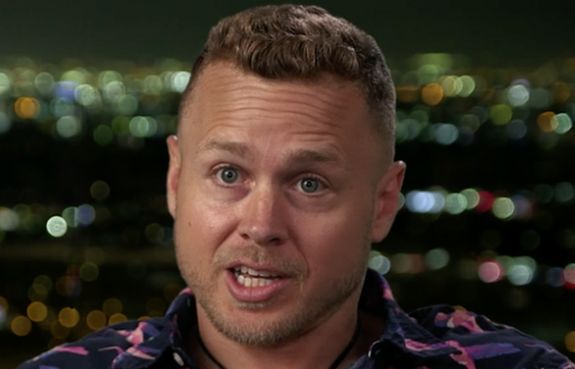 In a TikTok video posted last week, Spencer addressed the new version of 'The Hills' that is coming. (MTV gave the show's working title as The Hills: Next Gen.)
"A 'Hills' reboot with a new cast has been greenlit," Spencer said. "I can't confirm or deny that I may end up narrating the series. Most likely I'll just be the host of the after-show. That's what I'm manifesting with my crystals.
"I'm excited because the cast I was involved in was hot garbage so I look forward to this new cast who probably deserve to be on television," he added.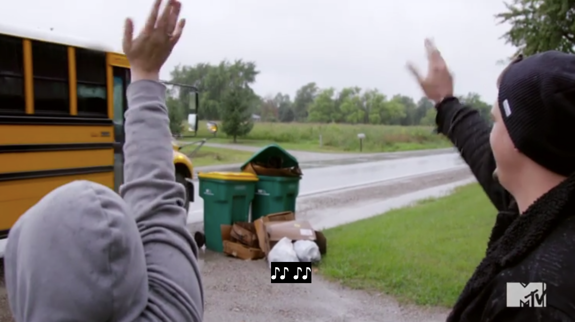 Last week, Deadline reported that 'The Hills: Next Gen' will feature "a brand-new cast that is expected to be more diverse than the original."
The cast is described as "a close group of twentysomething friends and aspiring entrepreneurs who are coming of age in a very different L.A."
"They will navigate realities of race, class, identity, addiction, family drama along with the thrills of romance and becoming self-made amidst the exclusive enclave of the hills in Malibu."
No premiere date has been given for either 'The Hills: New Gen' or 'Jersey Shore 2.0'; however, as The Ashley previously reported, the production company behind 'Jersey Shore'— 495 Productions— has been having issues finding a Jersey town willing to let them film the new show this summer.
RELATED STORY: Original 'Jersey Shore' Cast Bands Together Against Upcoming 'Jersey Shore 2.0' Show; Say They're "Not In Support" Of Show With New Cast
(Photos: Theo Wargo/Getty Images; MTV; TikTok; Instagram)