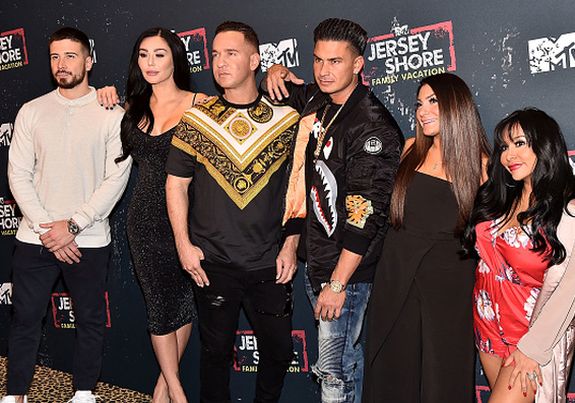 MTV excitedly announced on Wednesday that Jersey Shore 2.0 is coming our way soon, but not everyone is happy about— especially not the original cast of Jersey Shore!
During its upfront presentations, the network stated a new cast will be heading to a beach house to party on the Jersey Shore, now that the originals–Snooki, Jwoww and the rest of the gang— have grown up, gotten married and given up (for the most part) their nights at sweaty clubs.
"It's been 13 years since the iconic cast of 'Jersey Shore' fist-pumped their way into our lives and stole our hearts. Now, the time-honored tradition continues with a new group of roommates moving into their own Shore house," MTV wrote in a press release announcing 'Jersey Shore 2.0'
On Thursday, though, nearly all of the original cast members banded together to denounce the new show, with everyone posting the same statement to their social media pages to let fans know that they are against 'Jersey Shore 2.0,' which they feel will "exploit" the original show.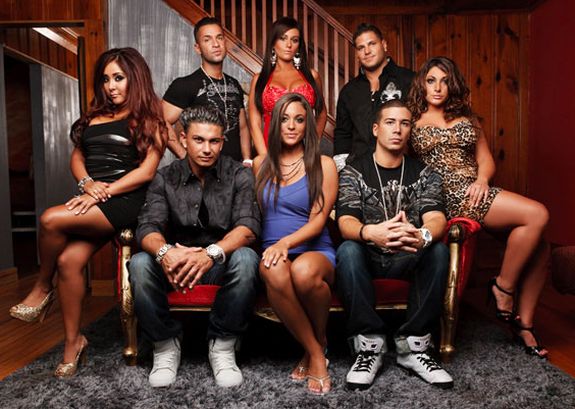 "As a cast we took a chance with a network in need. We put our most vulnerable moments on television for the world to see," the cast statement reads. "We gave our all over the past 13 years, became a family and continue to open our lives for the world.
"So please understand that we are not in support of a version [of the show] that will exploit our original show, our hard work and our authenticity to gain viewers… #WeAreJerseyShore."
Agreed. New season of #JSFamilyVacation coming soon! #WeAreJerseyShore pic.twitter.com/WRX5XAY8f5

— Vinny Guadagnino (@VINNYGUADAGNINO) May 19, 2022
The original 'Jersey Shore' cast members who posted the statement include Vinny Guadagnino, Mike "The Situation" Sorrentino and his wife Lauren, Angelina Pivarnick, Nicole "Snooki" Polizzi, Deena Cortese, DJ Pauly D and Jenni "Jwoww" Farley.
The cast of 'Jersey Shore 2.0' has not yet been announced.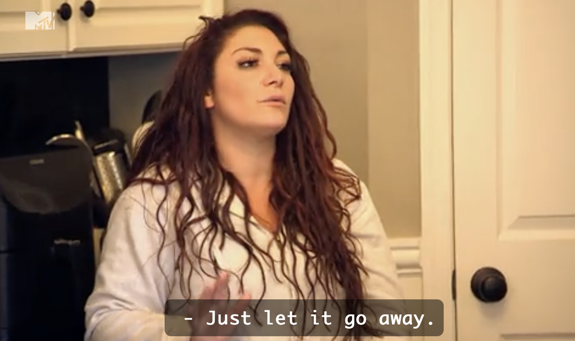 During this week's upfronts, MTV also announced a new spin-off, Buckhead Shore, which will take place in Georgia. 'Buckhead Shore' joins Floribama Shore, Geordie Shore (and several other international versions), as well as the already announced All-Star Shore in the 'Shore' Franchise.
SallyAnn Salsano— the CEO of the 495 Productions— has yet to respond to the original cast's statement; however, she did assure a fan on Twitter that the original cast's show, Jersey Shore Family Vacation, is "10000000 percent" not going anywhere.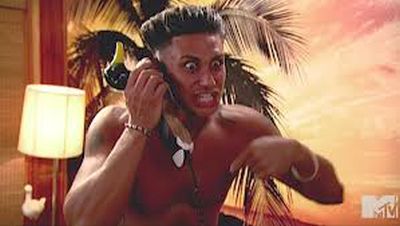 Still, the original fist-pumpers continued to express how they felt about welcoming a new group of GTLers to their beach house.
"There is no substitute for lightning in the bottle," Mike wrote on Twitter. "Often duplicated but never replicated."
NEVER !!! #wearejerseyshore https://t.co/wj08czlEj1

— Angelina Marie Larangeira (@angelinamtvjs) May 19, 2022
The original 'Jersey Shore' cast is not alone in its protests against the new show. Earlier this month, the New Jersey borough of Lavallette shot down 495 Productions' request to film a new "documentary-style show" in town. Residents of the township (which is near the original show's location of Seaside Heights) showed up to a council meeting last week to protest the new show being shot in Lavallette.
"We want to defend the integrity of the town and not destroy it with all this other nonsense," one resident stated at the council meeting, according to the Lavallette-Seaside Shorebeat.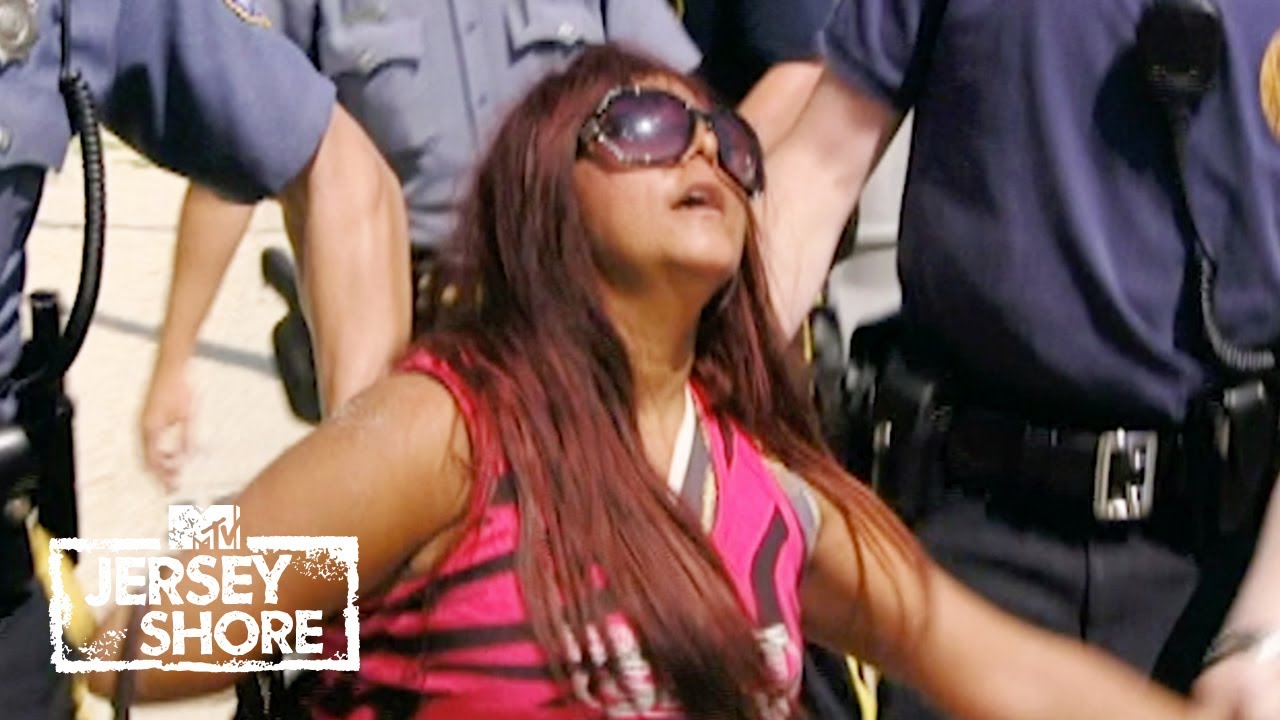 Lavallette was apparently just one of the Ocean County, New Jersey, areas that 495 Productions hit up to film the new show in.
"It's my understanding that they blanketed every town on both of the barrier islands with applications in hopes of having someone say 'yes,'" Lavallette Mayor Walter LaCicero told the newspaper, adding that the Jersey communities of Berkeley, Toms River and Brick Township had already said "no" to filming the new show.
It's unlikely that the original show's location— Seaside Heights— would allow 'Jersey Shore 2.0' to be filmed there, as the original show caused quite a ruckus for the seaside community. (Many of the original cast's party spots— including Karma and Bamboo nightclubs— have gone out of business and/or been demolished in the years since the show filmed there.)
Based on the filming permit requests submitted by 495 Productions, 'Jersey Shore 2.0' is set to film "most of July and slightly into August 2022."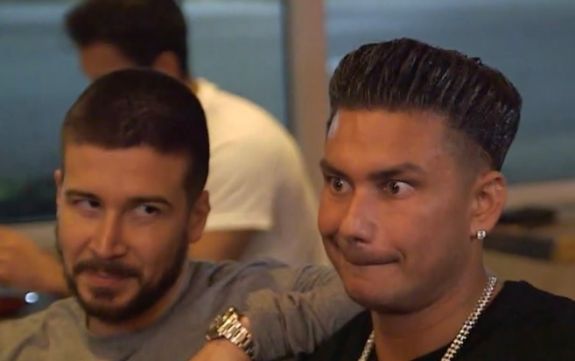 RELATED STORY: Vinny Guadagnino Says He Would Never Date Newly-Single 'Jersey Shore' Costar Angelina Pivarnick: "I Would Rather Jump Off This Balcony"
(Photos: Theo Wargo/Getty Images; Twitter; MTV)