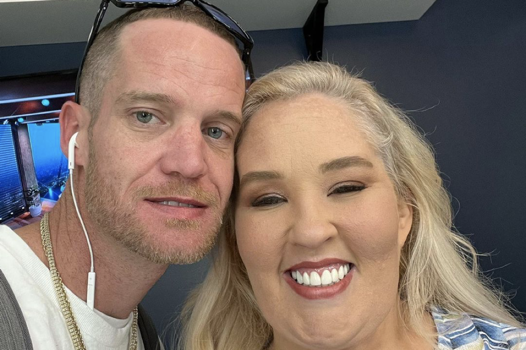 It's been a busy couple of weeks for Mama June Shannon and family!
Just days after Lauryn "Pumpkin" Shannon and husband Josh Efird welcomed twins, Mama June has announced that she tied the knot with boyfriend Justin Stroud at a Georgia courthouse in March.
After news of the couple's secret ceremony was revealed by The Sun this week, June and Justin confirmed their marriage, stating that they made things official on Monday, May 23.
"I know you guys been seeing it all over the Internet so we are here to clear up some of the rumors YES me and [Justin] really got married back in March 23 on our
six-month anniversary and yes, it was so spur the moment," June wrote in the caption of a video posted to her Instagram account.
View this post on Instagram
The couple even showed off their wedding rings in the video, referring to themselves by their TikTok handles…as you do.
"Official Mama June and Official Smallz are off the market!" the newlyweds announced excitedly.
"Guys, you know what? When you know you just know," Mama June insisted.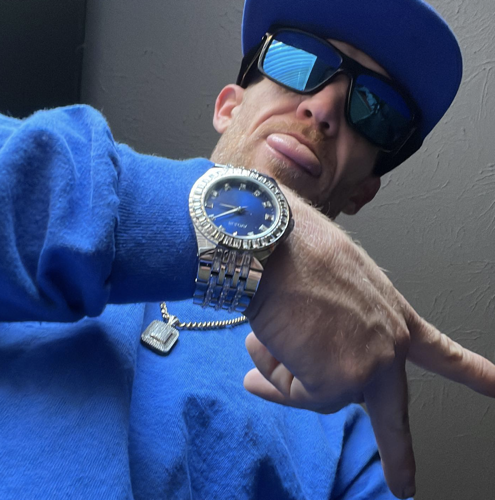 June and Justin encouraged fans to tune into 'Mama June: Road to Redemption' to follow their "love story."
"You're not gonna want to miss how our love story started," Mama June added.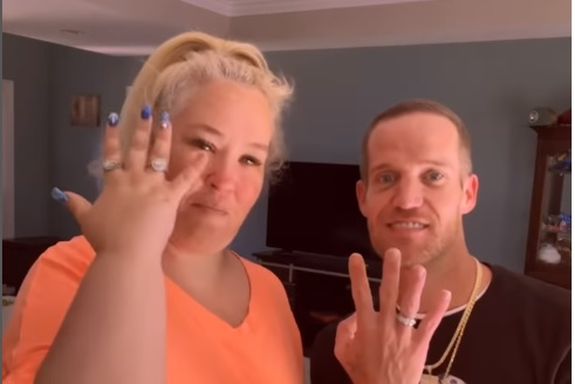 Weeks before June walked down the aisle, she defended her man– who is eight years younger than her– claiming he wasn't dating her for "clout" and initially didn't even know she was famous. She also said the Alabama mechanic was apprehensive about appearing on Mama June: Road to Redemption, but he eventually changed his mind.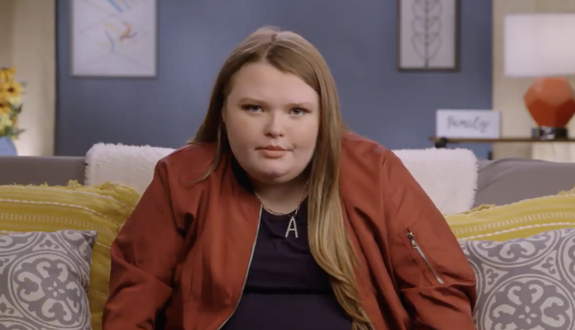 As 'Mama June: Road to Redemption' fans know, June's last serious relationship was with ex-boyfriend Geno Doak, with whom she was arrested in 2019 for possession of crack cocaine.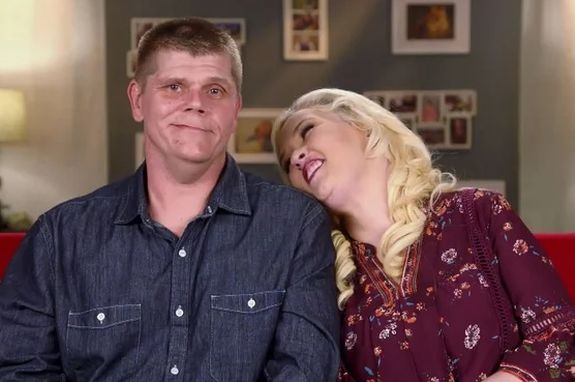 June, who has reportedly been sober since January 2020, said she and Justin support one another as former addicts in recovery by sharing their experiences to help keep each other healthy and sober.
"We've been through hell and back," she said of their relationship. "We've known each other for a year. Most relationships don't go through the obstacles that we had to go through in the last year, they don't even go through it in the lifetime of their relationship. So I think honestly, that's made us stronger."
June has also claimed that daughters Alana "Honey Boo Boo" Thompson and Pumpkin "get along" with her man, despite admitting it was "jarring for them at first."
" … I mean, he's been [on] a couple of family adventures with us and we hang out as a family," she said. "They don't have a problem with him."
Justin seems to be "adjusting" to Mama June's fame well. Before he and June announced their marriage, he posted an ad to Instagram "enticing" fans to order autographed "REDneckonized" T-shirts signed by June and/or him.
No…seriously.
RELATED STORY: It's a Boy– And a Girl! 'Mama June: Road to Redemption' Stars Lauryn "Pumpkin" Shannon & Josh Efird Welcome Twins
(Photos: Instagram; WE tv)