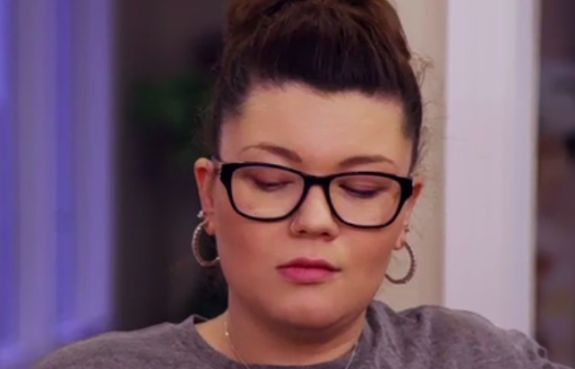 Amber Portwood is breaking her silence after news broke that she has lost legal custody of her four-year-old son James and that a judge ruled the boy could be moved to California by his dad, Andrew Glennon.
Amber defended herself in a series of Instagram comments posted on Wednesday before finally releasing a statement via Instagram on Thursday. She also revealed how her 13-year-old daughter Leah (whom she shares with Gary Shirley) is dealing with the decision that allows her half-brother to move across the country from her.
As The Ashley previously reported, a judge ruled earlier this month that Andrew would be allowed to move James to California, where Andrew lived before meeting Amber.
Although Amber fought Andrew's relocation proposal and abided by all of her probation requirements, the judge decided that James could be moved. Andrew was given sole legal and primary physical custody of the boy, but Amber would have visitation taking place in both California and her home state of Indiana.
After the @TeenMomFanz Instagram page posted about the judge's decision, Amber defended herself against her haters, who criticized Amber's parenting of Leah. She revealed that Leah— who is very close to James— is heartbroken that he is leaving.
"Me and Leah have an amazing relationship today and she is devastated. STOP!" Amber told one person.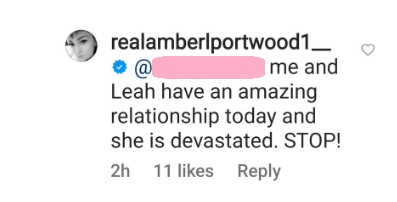 "I did every single thing I needed to do including therapy every single week and also medication adjustment. I was and still [am] stable mentally for years now," Amber told another commenter. "…this is tragic and my son is the one suffering the most when our lives are torn apart.
"…I will not be nice about this situation anymore because none of this is OK," she continued. "If you change and are stable and have proven your stability than that matters. This is a loss for all mothers who change for peace and love in their children's lives…and just so it can be ripped away after years of fighting for something."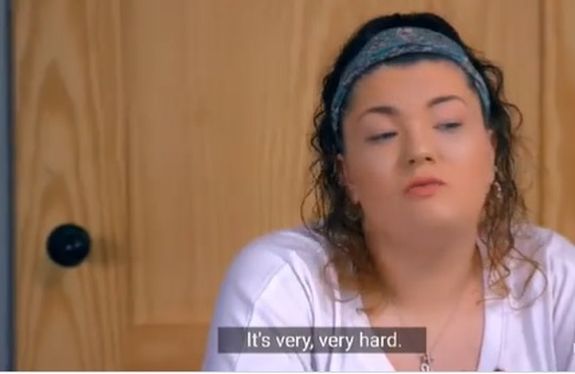 Amber claimed that James— who Amber previously had three non-overnight visits a week with–is going to be confused by the new custody arrangement and relocation.
"That boy absolutely adores me and I have built beautiful relationships with my children today and am very present in their lives," Amber argued. "This is not a win for my son at all. I pray for him and the sadness and confusion he will have."
Andrew has remained relatively silent about the decision, except to tell E! News, "we endured the nightmare, now we get to live the dream."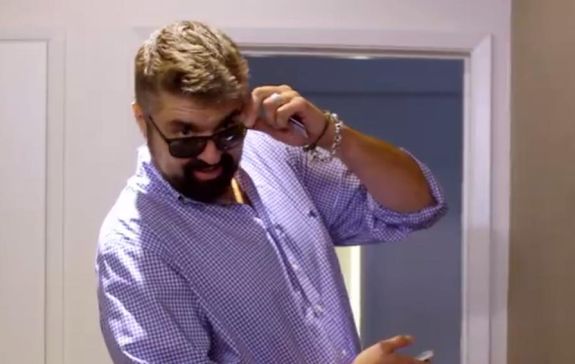 In her statement posted to Instagram on Thursday, Amber likened the situation to a nightmare and stated that she's "devastated and heartbroken by this outcome."
"[I'll] never stop fighting for my children who I love more than anything," she wrote. "I've been living in a nightmare for so long trying to prove myself. I wouldn't wish this unbearable pain on any mother or father."
"I've worked so hard to better myself and improve my relationships with my children," she said earlier in the statement. "…I've spent years rebuilding my bridges and did everything that was required of me, including completing 21 negative drug tests and multiple psychological evaluations."
View this post on Instagram
As The Ashley previously reported, Amber will be required to fly to California every other month to get her visitation with James. (Andrew is responsible for bringing James to Indiana on the alternating months for visits.) The new custody plan will be rolled out in phases to help James adjust, with Amber getting overnight visits with the boy for the first time since 2019.
The Sun reported on Thursday that the judge stated that she took several things into consideration when making her ruling. According to court paperwork obtained by the outlet, the judge wrote that Amber had been having a ex-gang member bring her marijuana and pain pills during her pregnancy with James. She stated that Amber admitted to using marijuana during her pregnancy, and that James was born with THC in his system.
"A DCS investigation was initiated after the birth of the child. A CHINS [Child In Need of Services] case was never opened," the documents stated, according to The Sun.
After Amber posted her statement on Instagram, she received some encouraging words from her 'Teen Mom OG' co-star, Catelynn Lowell.
"I love you. I'm so sorry that this is happening and SO undeserved," she wrote in the comment section of Amber's post. "He needs you in his life and what they decided is so wrong on so many levels…YOU kno ur truth and all the hard work you have done. DON'T let ANYONE make you think differently. I'm here for you always and forever."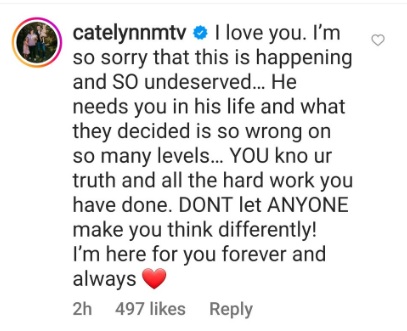 Former 'Teen Mom OG' cast member Mackenzie McKee also sent Amber encouraging words.
"My love to you sweet Amber, everyone deserves the grace of a second chance," Mackenzie wrote in the comment section. "Especially when they put in the hard work of changing and we've all seen you put that work in. We know you love your kids and this is completely unfair. Don't give up. You are a queen and there are better days ahead. I am rooting for you."
It is unknown if Amber's custody court battle will be covered in the upcoming season of Teen Mom: The Next Chapter.
RELATED STORY: 'Teen Mom OG' Star Amber Portwood Ordered To Pay $52k in Back Child Support; Judge Rules Her Ex Andrew Glennon Can Move Their Son To California
(Photos: Instagram: MTV)