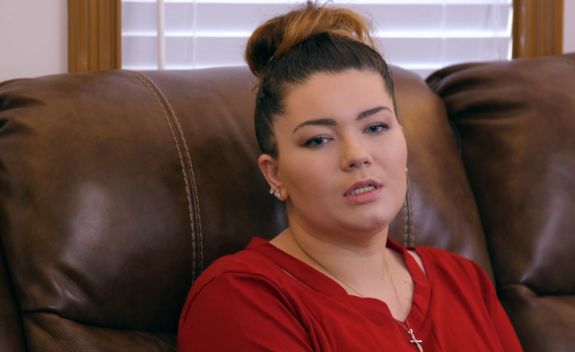 Amber Portwood's years-long custody battle against her ex Andrew Glennon over their son James has ended after a judge ruled mostly in favor of Andrew.
The Sun broke the news on Wednesday that the Teen Mom OG's four-year-old son will be allowed to move to California with Andrew. Amber– who lives in Indiana— will be allowed to have overnight visits with James (for the first time since she and Andrew split in 2019), as well as custody time with the tot each month. Those visits will happen in both Indiana and California, with the location alternating each month.
Amber and Andrew will each be responsible for the travel expenses they incur while getting themselves from place to place, and will split James' cost, with that amount to be determined by their income.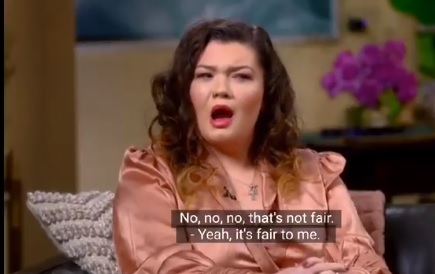 "The court orders the parties shall divide the costs associated with the child travel expenses associated with parenting time pursuant to their respective income percentage shares," The Sun reported, citing court documents. "Any travel expenses incurred by the party for their own travel in relation to parenting times will be paid by that party."
As The Ashley previously reported, Andrew alerted the court in April that he wants to move back to his home state of California and take James with him. Andrew stated that, if he is allowed to move, he and James would be living at Andrew's mother's $5 million Malibu estate.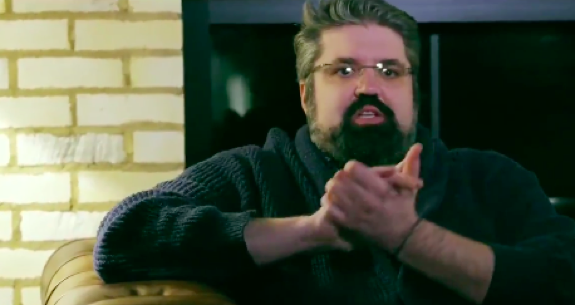 Andrew originally proposed that Amber's visitation with her son be reduced to three, 10-hour visits a month in California, with no overnight time. The judge disagreed with Andrew's plan, though, instead ordering that the exes follow a new visitation schedule that will be executed in phases to make it easier for James to adjust.
In Phase One, Amber's visits with James will include three days with overnights, taking place in California one month, and then Indiana the next. (Andrew will be responsible for getting James to Indiana and Amber will responsible for getting herself to California, etc.) In Phase Two, the length of Amber's visits will be upped to five days with overnights. Once they get into Phase Three of the plan, the length of Amber's visits will be determined by the Indiana parenting guidelines.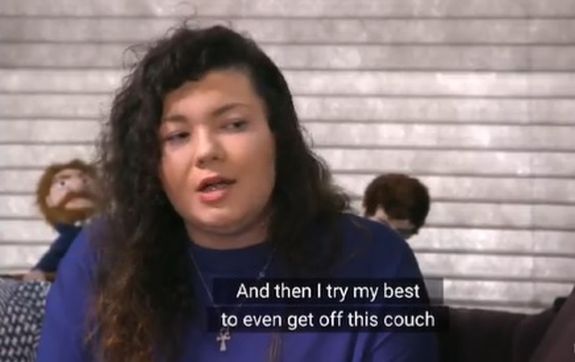 Back in April, Andrew demanded in court that Amber pay him $125,000 in back child support he says she owes him, $20,000 to cover his lawyer fees, as well as regular weekly child support.
The judge did not agree with Andrew's numbers. Instead, the judge ruled that Amber needs to pay Andrew $52,266 in back child support, as well as $3,000 towards his attorney fees. Her child support— which will be paid to Andrew— has been set at $624 a week.
The judge reportedly took into account that Andrew has been living rent-free in Amber's Indiana home since their split. As The Ashley previously reported, Amber called Andrew "voluntarily unemployed" during their court battle, stating that she has spent more than $80,000 on Andrew's living expenses since July 2019.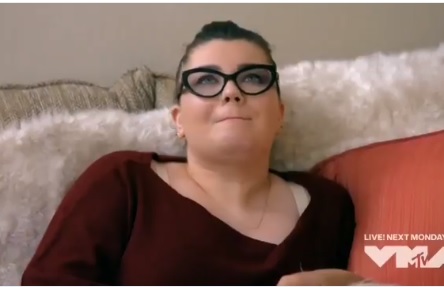 During that same hearing, Andrew claimed that he was unable to get a job in Indiana in his desired field of cinematography, and claimed had three job offers waiting for him in California. Upon being cross-examined by Amber's lawyer, however, Andrew admitted that none of the job offers he has are for cinematography jobs. (He stated that one job offer is a real estate job; however, Andrew admitted he does not currently have a real estate license.)
Although Andrew was granted sole legal and primary physical custody of James, the judge ordered him to "seek out and consider the mother's opinion before making any major decisions relating to the child's medical treatment, education and religion."
Amber is ordered to continue to work with and follow the instructions of her individual counselor. She and Andrew will both be required to take and submit monthly drug tests for the next six months.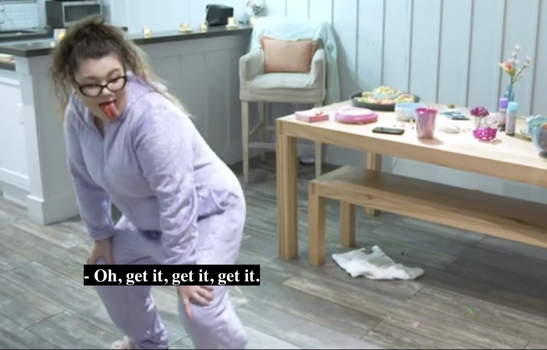 Back in October 2021, Andrew demanded that Amber be forced to take a drug test because he felt she was exhibiting what he thought was questionable behavior. Both Andrew and Amber ended up taking a court-ordered drug test, which they both passed.
In May, court docs reported that the Teen Mom OG successfully completed probation for her July 2019 arrest. Her probation terms required her to drug-test at least once a month since October 2019.
"She submitted 21 negative drug tests and did not miss a scheduled test or test positive for any illicit substances or alcohol," the court records read.
After the news of the custody ruling broke, Amber went on Instagram Live to say that she is "staying positive" despite the court battle not going her way. She mentioned how close James is to her daughter, Leah (whom she shares with Gary Shirley).
RELATED STORY: 'Teen Mom OG' Star Amber Portwood Completes Probation Three Years After Arrest; Opens Up About How Batterers' Intervention Program Helped Her
(Photos: MTV)