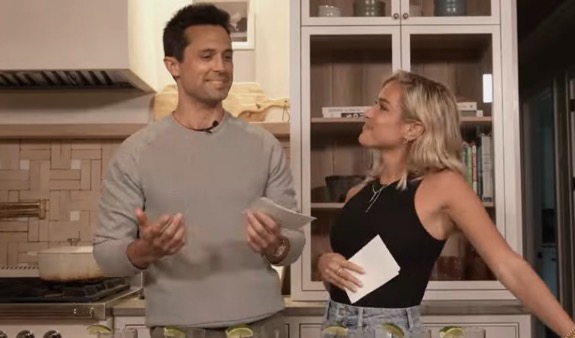 From Back to the Beach to back to each other…
Former Laguna Beach stars Kristin Cavallari and Stephen Colletti recently launched their Back to the Beach with Kristin and Stephen podcast, in which the former high-school sweethearts are delving into the first two seasons of the MTV reality series that catapulted both of their careers.
In a recent video posted to Instagram, the exes revealed some spicy details, admitting that they made out in 2020 after seeing each other for the first time in 10 years. Kristin also revealed that Stephen is one of her "better" exes when it comes to sex.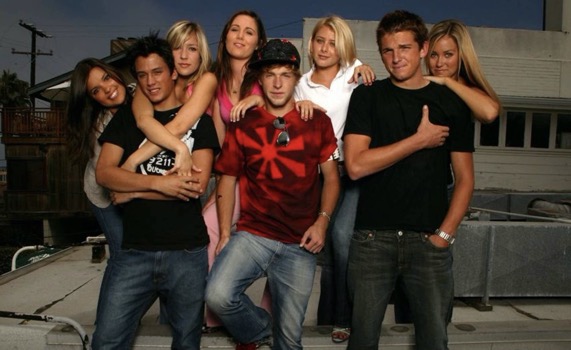 Along with watching and discussing some of their best and worst high school moments from the show, Kristin and Stephen decided to party like it's Cabo in 2005 this week by slamming a few shots and sharing a couple of secrets during a game of Sip or Spill.
The couple managed to slip in a couple of interesting tidbits, including some details about their 2020 reunion, as well as Kristin's thoughts on Stephen's skills in the sack.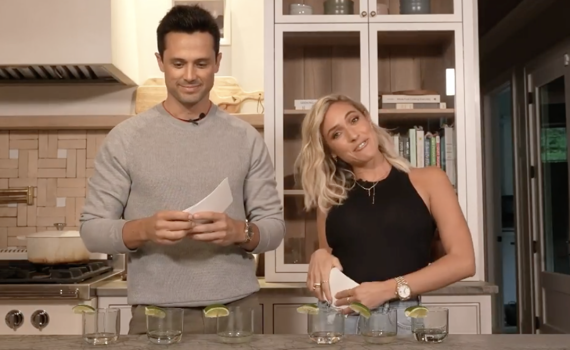 According to Kristin, who was up first in the Sip or Spill game, she and Stephen last kissed in 2020, coincidentally during a night out in Laguna Beach. (The two also happened to post a photo together in the summer of 2020, though it's unclear if this was when their first reunion took place.)
"[We last kissed] about a year and a half ago when I went to Laguna Beach and we went on a date and we made out" she said.
Kristin said she was in Laguna Beach with her kids, presumably visiting friends and family. (Kristin shares sons Camden and Jaxon and daughter Saylor with ex-husband, Jay Cutler. As The Ashley previously told you, Kristin and Jay announced they were divorcing in April 2020.)
Kristin said at the time of her date night with Stephen, it had been about 10 years since the two of them had seen each other. Stephen added that he and Kristin "had a couple of drinks, just like old times."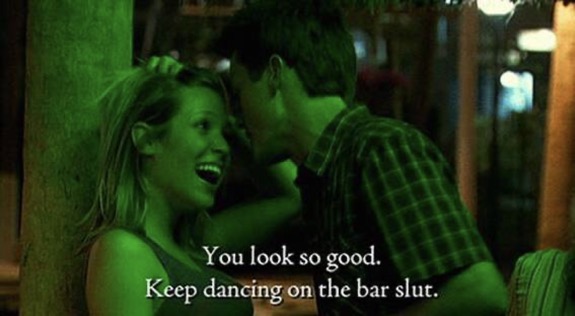 Later on in the game, Kristin was asked to rank her previous exes from "best to worst," assumingly in the bedroom. While Kristin initially said she couldn't 'spill' her rankings without getting into "so much trouble," Stephen went on to suggest a compromise by having Kristin name only her "best." While staring directly into the camera, Kristin responded, "Stephen Colletti."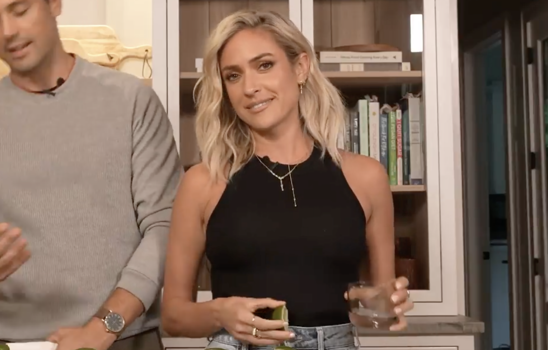 "Ok, ok," Stephen replied. "Are you lying?"
"No," Kristin said. "No, honestly, I'll give you that."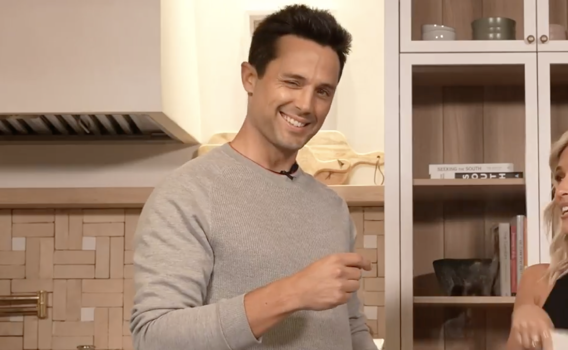 Back to the Beach with Kristin and Stephen is now streaming, with new episodes being released every Tuesday.
Watch Kristin and Stephen's full Sip or Spill game below.
RELATED STORY: Former 'Laguna Beach' Stars Kristin Cavallari & Stephen Colletti Say Kids Under 18 Should Not Be On Reality TV
(Photos: Instagram; MTV)