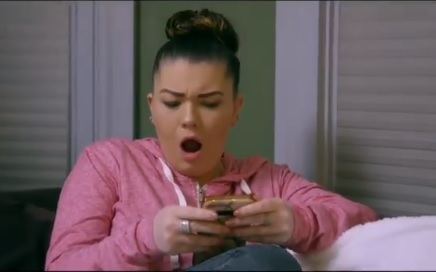 The ongoing custody battle between Amber Portwood and Andrew Glennon just got a lot methier messier.
The Teen Mom OG exes– who have been at odds with one another over custody of their son James since splitting in 2019– have been unable to resolve their co-parenting issues, with Amber requesting full custody of James just last month after she felt Andrew implied on social media that she had hit the three-year-old. (Andrew later claimed his account had been hacked and Amber denied ever hitting James.)
In a new court filing, Andrew is making more allegations against Amber, claiming he suspects she may be using meth, a drug Andrew claims he saw Amber use in the past.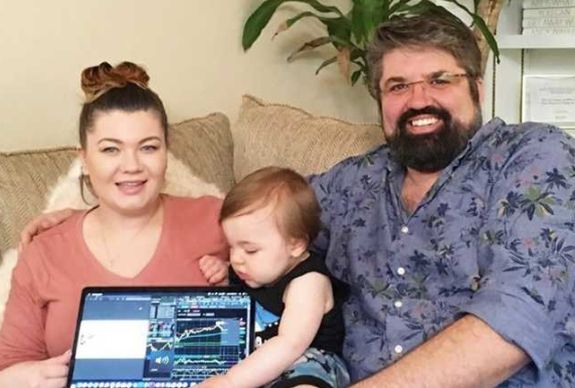 The Sun reports that Andrew is demanding Amber take a hair follicle drug test after he claims the Teen Mom OG star was displaying "paranoid" behavior during a recent custody exchange. In court papers, Andrew claimed Amber has a "history of substance abuse, even while pregnant with and subsequently caring for the minor child herein"–- a claim Amber denied in her response to the court.
As for the concerning October 16 child custody exchange, Andrew alleged Amber was "acting erratically, speaking frantically, and appeared completely paranoid and disheveled."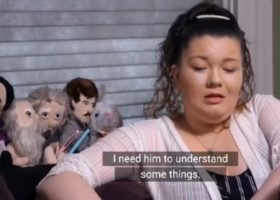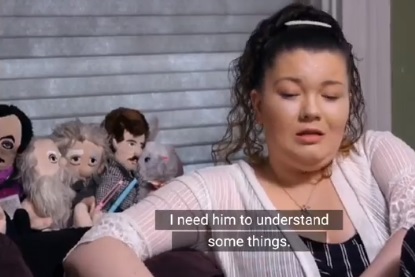 "[Amber] went so far as to allege that two nearby vehicles were 'stalking her out' and waved down [Andrew] as he was leaving with [James] to ask him to tell the individuals in the nearby vehicles to 'stop' stalking her out."
According to Andrew, he has "witnessed Amber under the influence of illegal drugs previously, specifically methamphetamine," and that Amber's October 16 behavior was "substantially similar to that which he has previously witnessed." Andrew also cited a video Amber posted to Instagram recently, in which her pupils "were very dilated to the point that the public commenters were noticing."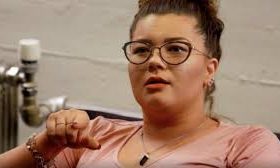 (It's likely Andrew is referring to Amber's "World Mental Health Day" rant on October 10. During that Instagram Live session, Amber was getting very angry when her followers were accusing her of being high due to the size of her pupils. She insisted that she was not high and was only taking her prescribed medications.)
For these reasons, Andrew is demanding his baby mama "immediately submit to a hair follicle drug screen."
In addition to denying Andrew's substance abuse allegation, Amber explained in her response that she is required to submit to random monthly drug screens–- which she has never failed–- as she remains on probation from her 2019 domestic violence arrest against Andrew. (Amber is on probation until April 2022.)
Amber called the request for a hair follicle test "unnecessary" and "nothing more than yet another attempt to paint [her] in a negative light."
Amber maintains she has not used any substance, aside from prescription medication "taken within the therapeutic limits." She is requesting Andrew's motion be denied, or that both parties submit to a hair follicle drug screening at his or her own cost.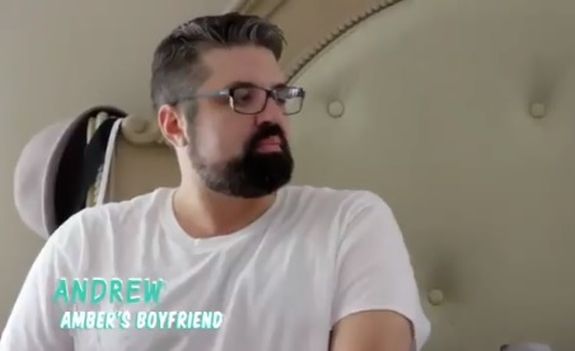 RELATED STORY: Maci Bookout & Cheyenne Floyd Feud with Mackenzie McKee After McKenzie is Left Out of 'Teen Mom OG' Promos & Claims Cheyenne "Hates" Her: Full Recap of Events
(Photos: MTV; Instagram)