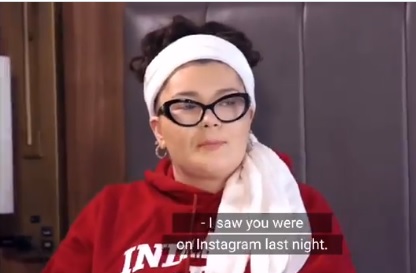 Amber Portwood didn't exactly have a happy World Mental Health Day.
The Teen Mom OG star went on one of her famous Instagram rants on Sunday, which is designated as a day to discuss mental health issues and awareness. Things were going well…until some fans accused her of being high while on Instagram Live. Once some followers brought up Amber's poor relationship with her daughter, Leah, and other topics that made Amber angry, things spiraled downhill fast.
At one point, an irate Amber screamed into the camera that she is angry about mental health bullying and gets upset "every time I have to see that somebody that has the same mental illness as me just killed themselves or hung themselves or shot themselves in their motherf**king heads! So f**k you, get the f**k off my Live and happy f**king Mental Health Day!" (Watch the clip below!)
Amber added that she hates people who sit around all day and act like they're hard on the Internet….
Isn't it ironic…don't ya think?
"Get the f**k outta here, you stupid f**king idiots! You sit there and think you're so f**king hard? You're not hard," she screeched.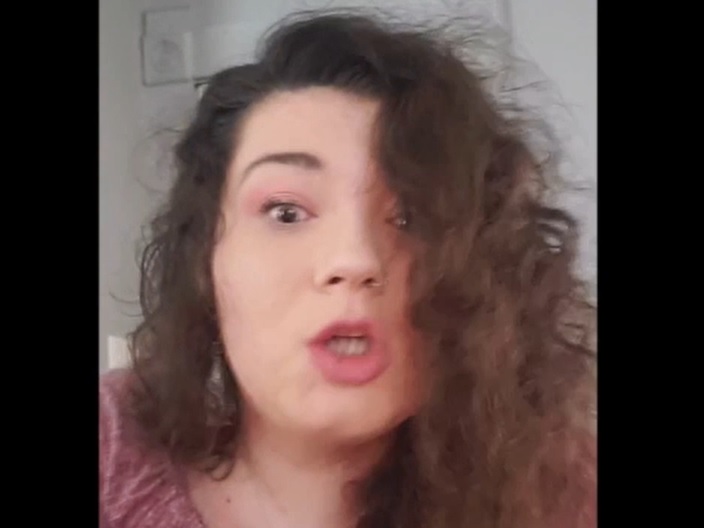 Let's back up to the beginning, shall we?
At the beginning of her Live, Amber gave details about her upcoming projects, stating that she has been working from morning until night on a few things, though she refused to disclose what "projects" she was referring to.
"I came on here to say it's an amazing day, you guys. I just got here from the hotel, I was working for literally almost a month and a half straight…literally from morning to 1 o'clock at night, working on projects. It's been absolutely crazy," Amber said.
Next, she talked about her experience being a college gal, as she is now taking online classes at Purdue University. (She stated that she wants to get into forensic psychology classes eventually.)
The first sign of trouble came when followers accused Amber of being HIGH! HIGH! due to her pupils looking enlarged. Amber denied that she was on drugs, but did confirm that she's on meds for her mental health issues.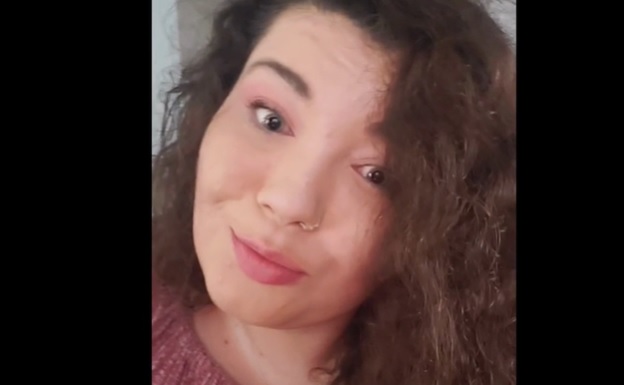 "I'm not high on pills. Oh, God, here we go…the bullying and the nasty crap people say… You're saying I'm high on pills, I'm talking to you right now. Am I nodding out? No…my pupils are big because I'm on medication. Are you guys stupid? Does anybody know about mental health!? Hello! Are you f**king dumb? Let me be the real one with mental health today, you guys are jackasses. We have to take medications so we are feeling OK sometimes. We are not high!"
Amber's anger continued to rise as followers commented that they felt sorry for Amber's children, particularly her 12-year-old daughter Leah, who is not currently speaking to her due, in part, to what Amber has said in previous Instagram Live rants.
"You can say poor Leah all you want," Amber said. "Leah's perfectly f**king fine…no, I'm not angry! If I was angry you would f**king know!"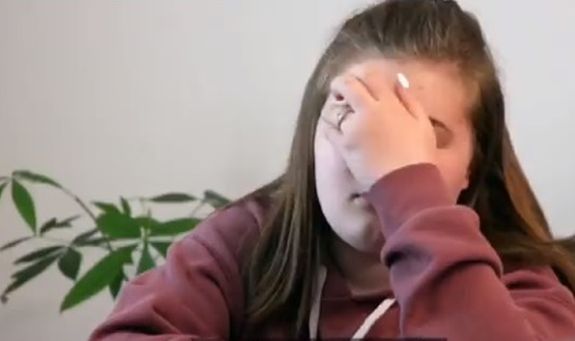 Amber then tried to return to her original purpose for going on Live— to advocate for mental health awareness…
"Do you know how hard it is to be on a television show with mental illnesses?! Having everybody in your f**king business. Honestly, could you do it? No, because it's super f**king hard!" she screamed. "Literally, [I have] four mental illnesses and on a show for 13 years, but you guys want to sit here and attack people 24/7. You think you're f**king hard, you think you're bad, well, you're not, I don't give a s**t about you…I don't care what the media writes because half of it is bulls**t anyway!"
She then told her "haters" (whom she stated "show your t*ts and ass for money on Instagram") to go away.
"I'm gonna keep doing what I've been doing for 13 years, making double your f**king money!" Amber screeched. "You guys just think about your God-damned selves— excuse me, God–you don't do anything. You don't f**king try to help anybody."
Amber then bragged about all of the good deeds she does behind the scenes but won't brag about.
"You'll never hear anything about what I do– EVER!" Amber stated. "You won't hear about all of the hospitals I've helped. You won't know all the psych wards that I've helped. You won't know a f**king thing! Get the f**k outta here!"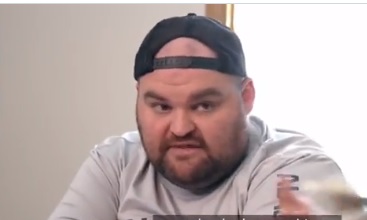 Amber insisted that her haters weren't "getting to her."
"You aren't some sort of bad f**king bitch! You aren't a f**king hero! I'm more of a bitch than you will ever f**king be!" she screamed. "Are you guys forgetting who you're f**king talking to?!…Learn how to be a real man or real woman and then you can talk to me, because I don't deal with fake ass, petty ass, nasty people! That's all you guys are! We don't want your energy, especially not today. This is a good day!"
Amber finally gave up on her attempt to be inspirational for World Mental Health Day. She told her followers that she was "done" staying quiet about bullies.
"I wanted to get on here because I want to show some inspiration to people with mental health disorders and I can't because I can only sit here and see nothing but negative things [in the Live comments]," she said. "It's like, I'm always told to not say anything about it…but in real life that's not me. If I don't say anything about people people being bullies, then who am I? I'm not be authentic."
You can watch the most-intense part of Amber's rant in the video below!
RELATED STORY: Amber Portwood Comes Out As Bisexual in New 'Teen Mom OG' Clip
(Photos: MTV; Instagram)