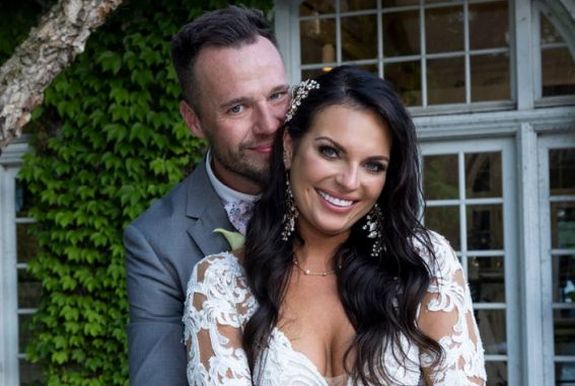 Less than a week after news broke that their Love Is Blind castmates Jarrette Jones and Iyanna McNeely were divorcing, multiple outlets are reporting that Nick Thompson and Danielle Ruhl are also splitting. According to TMZ and People, Danielle filed for divorce from Nick last week at the Cook County Circuit Court in Illinois, just a few weeks after their one-year wedding anniversary.
At press time, neither Danielle nor Nick had commented on the divorce news and Danielle's Instagram still listed her last name as Ruhl Thompson.
Fans had already taken to social media, though, to share their thoughts on the split, with some wondering before the reports surfaced if the couple was contractually obligated by the show to remain married for at least one year.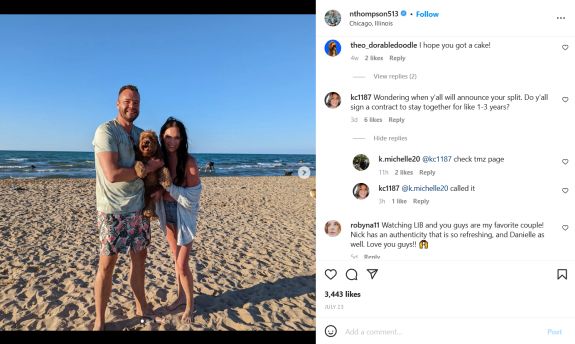 "Wondering when y'all will announce your split. Do y'all sign a contract to stay together for like 1-3 years?" one follower responded to Nick's July 23 post about their dog's birthday celebration.
Fans also took to Danielle's Instagram to show their support.
"This makes me sad. This is the one couple that I thought would last a lifetime," one follower commented on a post from last week.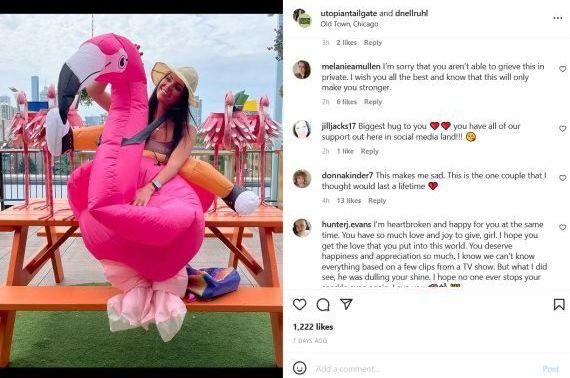 Even a six-month-old post on the official 'Love Is Blind' Instagram account featuring a screenshot of Nick talking about divorce with his mom on the show got fresh attention with a fan commenting, "the way this aged …" on this post earlier today.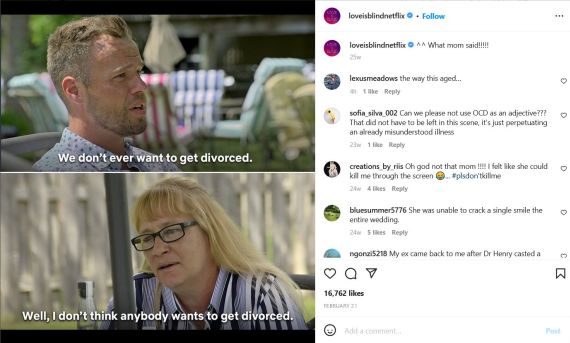 Now there are just two couples from 'Love Is Blind' who remain together: Lauren Speed and Cameron Hamilton, and Amber Pike and Matthew Barnett. Both couples are from Season 1.
(Photos: Instagram)