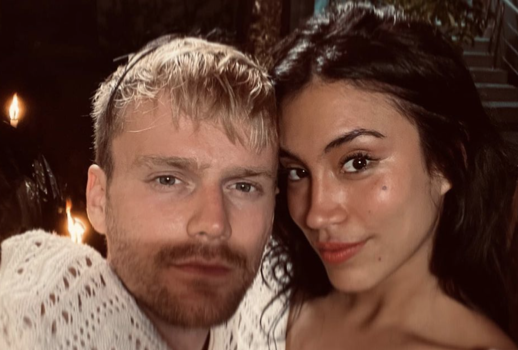 Jeniffer Tarazona opened up this week about her split from boyfriend Jesse Meester, blaming the breakup on distance.
The couple, who made their debut on 90 Day Fiance: Before the 90 Days with different partners– Jesse with Darcey Silva (Seasons 1 and 2) and Jeniffer with Tim Malcolm (Season 3)– have confirmed their separation after more than a week of speculation among fans online.
"Jesse and Jen are currently separated due to their personal agendas, they had to temporarily distance from each other geographically to focus on their projects and work," Jeniffer's rep told In Touch Weekly on Tuesday. "They love each other deeply and will always care and protect their bond."
Rumors surrounding Jeniffer and Jesse's breakup ramped up after Jesse posted a TikTok earlier this month, hinting that he had been wronged by Jeniffer.
"You don't know pain until you're sad wondering why the person you loved the most would do you like that," Jesse wrote on TikTok.
He went on to share a video with a similar sentiment a few days later.
"Stuck in a generation where loyalty is just a tattoo, love is just a quote and lying is the new truth," he wrote.
Although Jesse reposted the same statement as Jeniffer on his own Instagram page, it appears that he's wiped his Instagram clean of any photos or mentions of Jeniffer, except for one photo of them he posted in February. Meanwhile, Jesse's photos remain on Jeniffer's Instagram page.
Despite joining the "90 Day" franchise with different partners, Jesse and Jeniffer went on to connect with each other in 2021 when they were both single. Jeniffer reportedly made the first move by sliding into Jesse's DMs and the two began dating shortly after, eventually going public with their relationship in June 2021.
Jeniffer and Jesse made their return to the "90 Day Fiance" franchise during Season 2 of 90 Day: The Single Life, during which they shared their first in-person meeting with viewers.
RELATED STORY: It's A Girl! "90 Day Fiance" Couple Alex & Loren Brovarnik Welcome Third Child: See The First Baby Photos
(Photos: Instagram; TikTok)