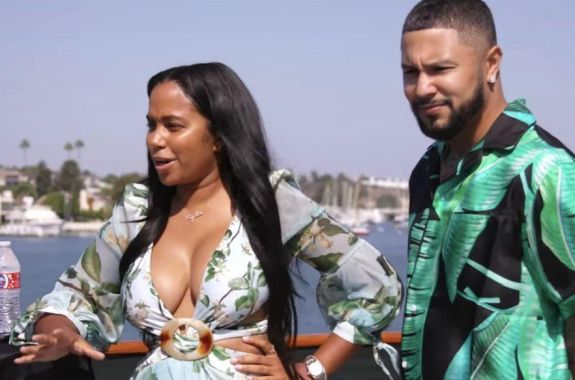 Zach Davis may have a history of criminal behavior, but he insists that it had nothing to do with him and his family being shot at!
Zach and his fiancé Cheyenne left some viewers confused last week when they explained on the premiere episode of Teen Mom: The Next Chapter that their car had been shot at 13 times while the couple was driving with their children. Cheyenne and Zach didn't go into much detail about the shooting, although they did say that it was a person they knew who pulled the trigger.
Information released by MTV before the season started claimed that Cheyenne had to undergo "surgery for her injury." While many viewers interpreted this as Cheyenne being shot, a source for The Ashley tells her that is not the case.
"Cheyenne discussed the shooting while she was filming [for Teen Mom Family Reunion] last week and said she was not shot, despite what some online articles are claming," the source said. "Luckily, no one was shot and everyone else escaped without injury, except for Cheyenne.
"Cheyenne was injured when her car slammed into the back of a Prius trying to escape the shooter," the source tells The Ashley. "She had to have surgery due to the injuries she sustained in the crash."
On Tuesday, Zach took to Instagram Stories to rant about fans coming up with their own theories about why he and Cheyenne were shot at. He denied fans' accusations that the shooting had anything to do with the fact that he has "a past" that includes criminal activity. (You can read all about that here.)
View this post on Instagram
"The fact that I have to address this is beyond me. It keeps coming to my attention that there is a lot being said about the incident we were involved in," Zach wrote in the Instagram rant, which has since been deleted.
Since last week's episode aired, fans have expressed their surprise that the shooting did not get any media coverage. Because of this, some fans suspected that Zach and Cheyenne were either lying about the incident or hiding information about it. Zach addressed these theories in his rant.
"So let's get some things straight. It happened. A lot of crimes go down in LA that do not make the news," he wrote. "Chey and I would never make up this dramatic story for ratings, it's taken us a year to even be able to talk publicly about what we have been going through. This was a senseless act and living in LA it is not uncommon.
"Stop the narrative that this was our friend or justify what we went through because I have a past," Zach continued. "This has zero connection. This is still an active case which is why we can't give details. At this point, offer prayers, support or leave your judgement out."
Zach also posted several photos of the car they were driving when they were shot at. Bullet holes are shown on the car, and the car's airbags had all been deployed.
On Twitter, Chey also addressed the rumors about her shooting story.
"Some of y'all and your assumptions are beyond disrespectful," she tweeted.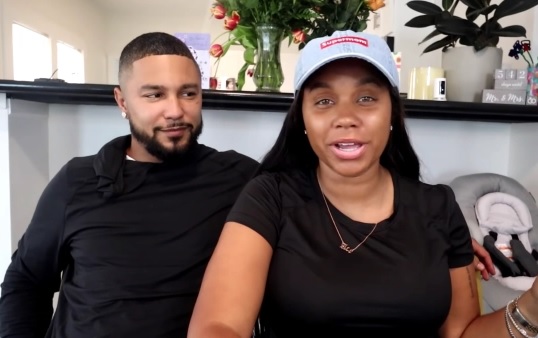 'Teen Mom: The Next Chapter' airs Tuesdays on MTV.
RELATED STORY: 'Teen Mom: The Next Chapter' Fails to Bring Big Live Ratings; Tuesday's Premiere Is One of the Least-Watched Episodes In Franchise History
(Photos: Instagram; MTV)