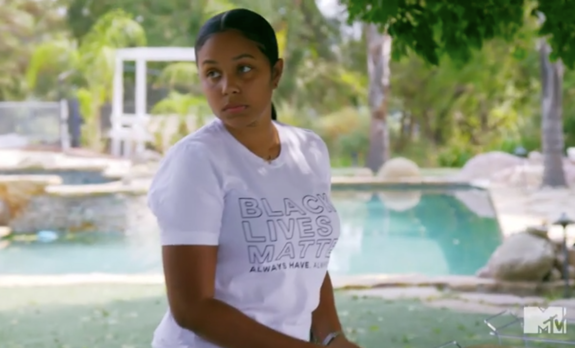 With one week to go before the premiere of Teen Mom: The Next Chapter, MTV is starting to reveal some of the storylines that the girls will be dealing during the season.
New information was added to the girls' bios on the MTV website recently that reveals shocking details about the medical crisis that Cheyenne Floyd was going through in early July. Cheyenne's bio announces that the former Teen Mom OG star had to undergo surgery after being injured in what appears to be a shooting that happened while she was on the road with her kids.
"Cheyenne reveals she was shot at while driving her car with her children Ryder and Ace," her bio states. "She undergoes surgery for her injury and plans her dream wedding to Zach."
Back in July, Cheyenne hinted that she was having a mystery health crisis and revealed that she had to go to the hospital for it. While she refused to share details at the time, she did thank her 'Teen Mom' co-stars who sent her get well gifts.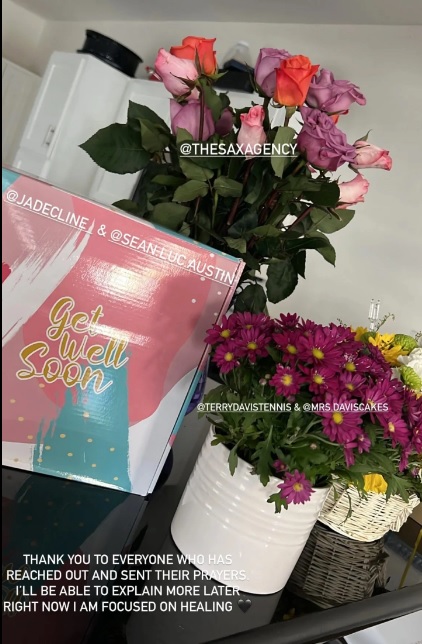 "Thank you to everyone who has reached out and sent their prayers," Cheyenne wrote on Instagram at the time. "I'll be able to explain more later right now I am focused on healing."
She also thanked her fiancé Zach Davis on Twitter for helping through her "worst and vulnerable moments" in recent times.
Fans assumed that Chey was ill but in a Q&A session on Instagram held in July, she revealed that she "wasn't sick."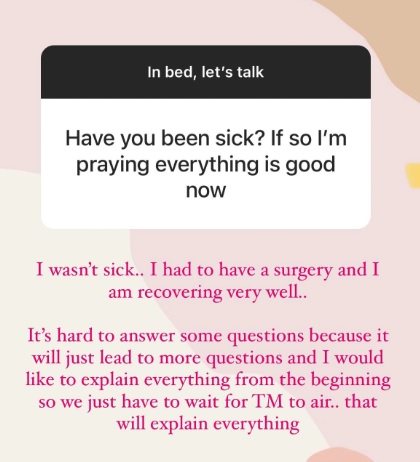 "I had to have a surgery and I am recovering very well," Cheyenne wrote. "It's hard to answer some questions because it will just lead to more questions and I would like to explain everything from the beginning so we just have to wait for ['Teen Mom: The Next Chapter'] to air. That will explain everything."
At this point, it is unknown if the person or people who shot at Cheyenne and her kids knew who she was or if it was a random act of violence. It is also unknown how Cheyenne was injured during the incident.
Cheyenne– who is set to marry Zach next month—had to take time off from her Think Loud Crew podcast to recover from the surgery.
Cheyenne will be joined on 'Teen Mom: The Next Chapter' by Amber Portwood, Maci Bookout, Catelynn Lowell, Briana DeJesus, Jade Cline and Leah Messer. The new show premieres on MTV on September 6.
Click here to watch the full trailer.
RELATED STORY: EXCLUSIVE! Inside Cheyenne Floyd & Zach Davis' Demands For Their Wedding Guests: Photos Banned, Black Tie Required & More
(Photos: MTV; Instagram)