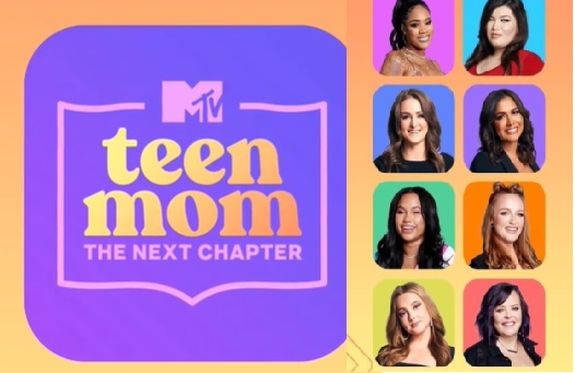 MTV is trying its best to breathe new life into the Teen Mom franchise. The upcoming first season of Teen Mom: The Next Chapter will feature some of the most-intriguing storylines we've seen in years. (Here's to hoping there will be no more episodes about wallpaper lines, pre-teen cellphones or turning buildings teal!)
On Monday, the network released new information on some of the things each of the eight girls on the new show will be struggling with this season. As The Ashley previously told you, Cheyenne Floyd's upcoming storyline is perhaps the most-interesting, given that MTV claims she was "shot at" while driving with her two young children. She was reportedly injured during the incident and required surgery.
While the other seven girls' storylines are quite as dramatic, they are still going to be more-interesting than 'Teen Mom' fans have seen in many seasons.
As The Ashley previously told you, eight of the 'Teen Mom OG' and 'Teen Mom 2' girls will star on the new series, but all of the girls will not be featured in every episode. The girls who have the most going on in their lives will get the most screen time.
"Maci [Bookout] was barely filmed for the show because there were no storylines," one behind-the-scenes source tells The Ashley. "Her screen time will be pretty limited because she just didn't have much happening in her life."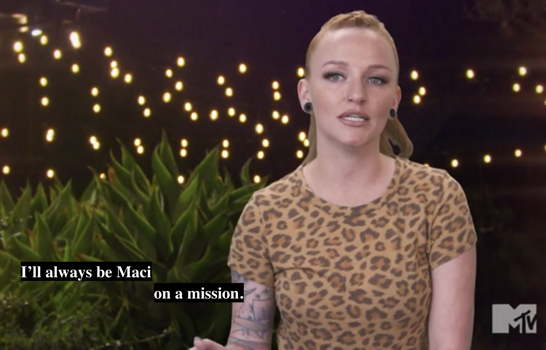 That is evident in Maci's storyline description. (Thankfully, it doesn't appear that MTV is going to force us to sit through countless episodes of Maci talking about have PTSD, PCOS or…um, PBR.
"Maci adjusts to parenting a teenager and allows Bentley to use social media," the bio reads. "With gun violence at schools rising across the United States, she seeks guidance on how to talk to her kids about the issue."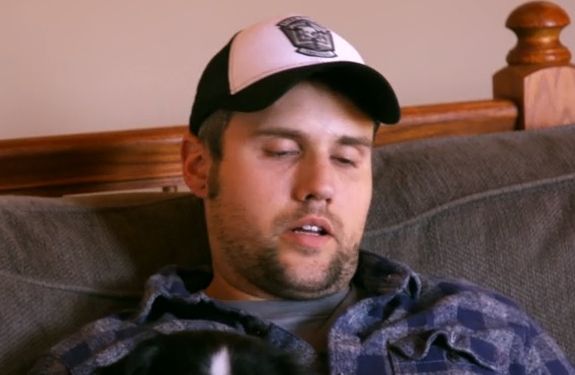 One of the more-interesting storyline reveals comes from Ashley Jones. The former 'Teen Mom 2' star's bio divulges that Ashley's husband, Bar Smith, secretly went to rehab sometime in recent months.
"Ashley's world is turned upside down when Bar checks himself into rehab," it reads. "Once he's back home, Ashley gets accepted to nursing school and moves her family to Nevada."
Earlier this year, fans speculated that Ashley and Bar were having relationship issues because Ashley had not mentioned Bar on social media in a while. She went on to confirm in a video chat with In Touch Weekly in March that they were, indeed, still together but that somedays she was "ready to call it quits."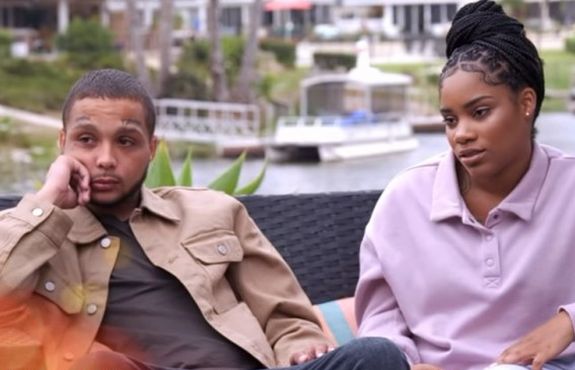 It has not been revealed what Bar went to treatment for, or when he was in rehab.
Another interesting storyline this season belongs to Briana DeJesus. As fans know, Bri has been dating an older man named Bobby Scott who used to work security on the 'Teen Mom' shows– until his relationship with Bri was discovered, resulting in him and many of the other security guards getting fired.
Bri's relationship with Bobby will be covered this season, but it is her disagreement with her mother, Roxanne, that is most-interesting to The Ashley. It appears that Roxy betrayed Briana by going behind her back to talk to Bri's long-lost dad, who has rejected having a relationship with Briana.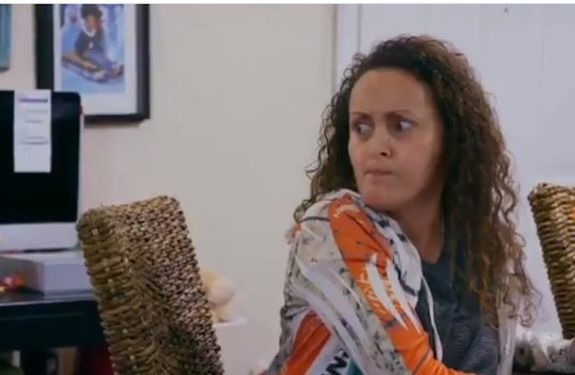 "Briana yearns for a relationship with her estranged father but is disappointed when her mother Roxanne goes behind her back and tries to make amends," the bio states. "Briana starts dating an older man and moves out of her mother's house with her daughters Nova and Stella."
(While the description makes it seem like Bri moved out of the house because of her argument with her mother, it should be noted that Briana has always been open about the fact that she bought the house that she filmed the later seasons of 'Teen Mom 2' in for her mom. While the townhome belonged to Roxy, Briana and her two kids, as well as Bri's sister Brittany, all lived there until recently.)
Catelynn Lowell's storyline, like Cheyenne's, will also include surgery this season. Both Cate and her husband Tyler Baltierra will go under the knife, but for very different reasons.
"Catelynn finds herself in the emergency room and has surgery to remove a cyst. With three young girls at home, Tyler and Catelynn decide they are done having children, so Tyler gets a vasectomy," Cate's bio reads.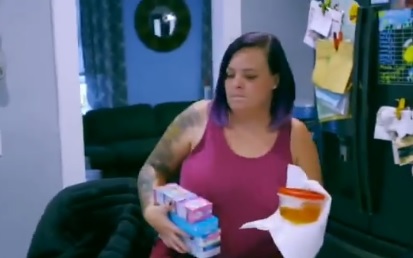 As The Ashley previously reported, Tyler underwent "The Big Snip" back in May.
Cate's former 'Teen Mom OG' co-star, Amber Portwood, will focus her storylines on her nasty custody battle with her second baby daddy Andrew Glennon. Last month a judge decided in favor of Andrew, allowing Andrew to move James— the son Amber and Andrew share— to California.
In happier news, though, Amber's relationship with her older child, Leah, has greatly improved since the last season of 'Teen Mom OG.' (Amber discussed this during her interview with The Ashley in April.)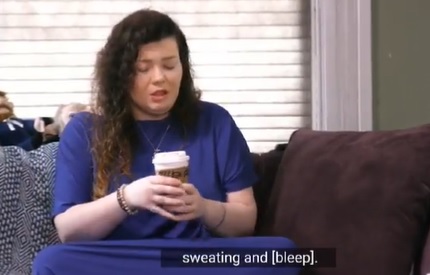 "Amber's relationship with her teenage daughter Leah is the best it's been in years," Amber's bio reads. "Amber completes her two-year probation, but all comes crashing down when her custody case for her son James is finalized."
As for Leah Messer's storyline, it appears to be completely wrapped up in her relationship with her fiancé Jaylan Mobley. Leah and Jaylan announced their engagement earlier this month and have been open about wanting to have a kid together. (Leah currently has three girls in her brood, while Jaylan has no kids of his own.)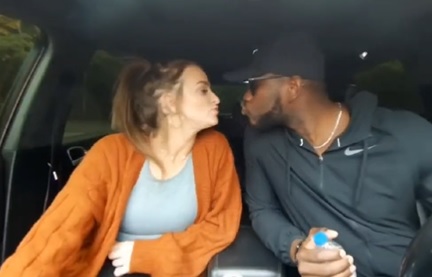 "Leah and her boyfriend Jaylan move in together, get engaged and consider having a baby. Leah attempts to let her guard down with the other cast members, but Briana is still wary."
Finally, that brings us to Jade Cline's storyline, which will also revolve around her relationship. Jade's baby daddy and on-and-off-boyfriend Sean Austin recently celebrated a year of sobriety, which has Jade thinking about her future with him.
"Jade struggles when her daughter Kloie starts going to school but is excited when Sean celebrates a year of sobriety. Jade and Sean discuss getting engaged for the third time," her bio reads.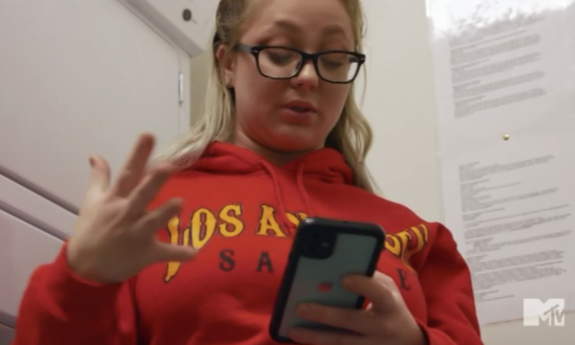 'Teen Mom: The Next Chapter' premieres September 6 on MTV.
RELATED STORY: Briana DeJesus Says Fans Will Get to See the "Good Side" of Jenelle Evans on 'Teen Mom: The Next Chapter'; Cheyenne Floyd Unhappy About Jenelle's Return
(Photos: MTV)