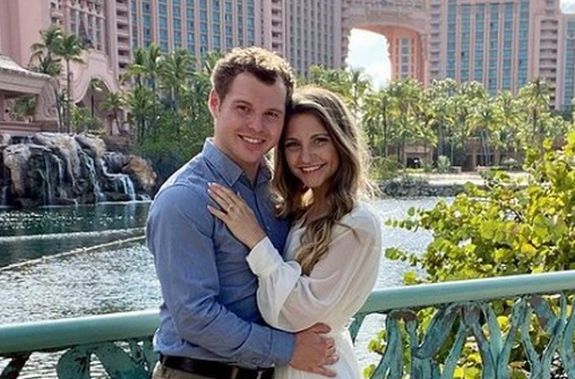 The Duggars generally waste little time growing their families after saying "I do," and Jeremiah Duggar is certainly no exception.
The former Counting On star announced on Tuesday that he and his new wife Hannah are expecting their first child. The couple– who got married in March after only five months together— posted photos to Instagram showing them wearing "Mom" and "Dad" hats.
"I'm so grateful for the many blessings in life right now," Jeremiah wrote in the caption of his post. "The top being my incredible wife who brings so much joy to each day, and our precious little baby on the way!"
View this post on Instagram
"From spontaneous adventures and work projects over the last couple of years, to the sweetest dates and then creating a home together, you are my absolute favorite part of every single day," Hannah wrote. "God has blessed me beyond what I ever dreamed possible and I can't wait to see you as a dad!"
View this post on Instagram
As per usual with the Duggars, Jer's relationship with Hannah moved at lightening speed. The couple announced they were courting in October 2021, became engaged three months later and then got married 2 months after that.
Jeremiah– who is 23— and Hannah, 27, are not the only Duggar couple due to welcome a new baby. Jeremiah's older brother, John-David, and his wife Abbie are expecting a baby boy next month. Jer's older sister Jill Dillard welcomed a baby boy last month with her husband Derick, and Jeremiah's twin brother Jed became a first-time dad in May when his wife, Katie, gave birth to their son Truett.
As 19 Kids & Counting fans know, the Duggars generally do not believe in birth control. Jeremiah's parents, Jim Bob and Michelle Duggar, believe in having "as many children as God gives you" and have passed that idea on to nearly all of their children. Because of this, it is common for a Duggar to get pregnant very quickly after getting married.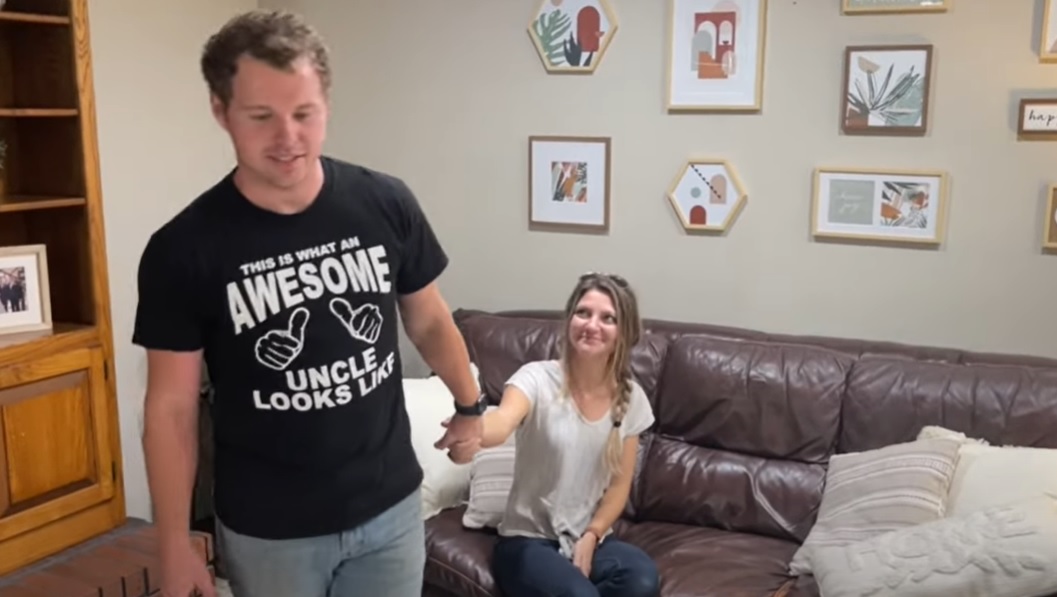 However, Jer's sister Jill and her husband Derick have admitted that they do believe in birth control now.
"Growing up, it was ingrained in me that if you don't have as many kids as you're able to, that there's something wrong with that," Jill told People magazine in 2020. "But there was a shift in me where I felt like it wasn't wrong if you decide as a couple that it's best for you to wait. Children are a blessing, but that doesn't mean that at all costs you should have as many kids as possible."
Jer and Hannah have not yet revealed when Hannah is due, or if they are expecting a boy or a girl.
RELATED STORY: It's a Boy! Former 'Counting On' Stars Jill & Derick Dillard Welcome Third Son
(Photos: Instagram)