Another Duggar is headed to the altar.
Jeremiah Duggar— who, along with his siblings and parents starred on Counting On and 19 Kids & Counting— announced on Thursday that he's officially engaged to Hannah Wissmann, his girlfriend of about three months. Hannah and Jeremiah announced that they were dating/courting back in October, although their families have known each other for years.
Jer posted photos of him surprising Hannah with a proposal, writing on Instagram that his twin brother Jed, Jed's wife Katey and Hannah's family all helped him to make the proposal special.
"She said YES!" Jeremiah wrote. "Hannah, getting to know you for the past year has been so incredible! I can't even find the words to describe it. You are the best thing that has ever happened to me and I cannot wait to marry you. I love you!"
Hannah, who was treated to a romantic dinner in a glass bubble and a private fireworks show on the night of the proposal, also posted about the engagement on Instagram.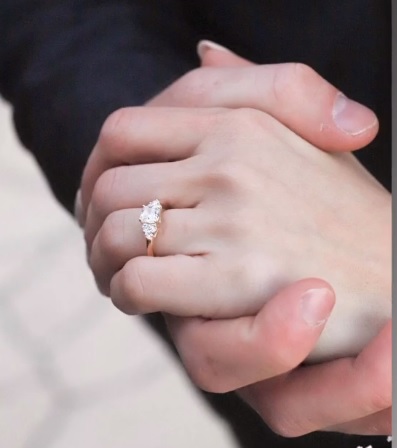 "YES! A thousand times, yes!" she wrote. "Making memories with you is my favorite and I cannot wait to spend a lifetime making more. You are an answer to prayer, a dream come true, the love of my life and my very best friend. I love you, Jeremiah!
"A huge thank you to each person who made it the most special evening ever!! My fiancé, my family and Jed & Katey totally surprised me with all of my favorite things. It was perfect!"
View this post on Instagram
Jer is currently 23 years old, while Hannah is 26. Hannah is from a prominent Fundie family of 13 children from Nebraska. She is the ninth child in the family.
Jeremiah and Hannah have yet to reveal when they are planning to get hitched; however, Duggar engagements are typically short, as they have said they like to move past being engaged quickly so they can get to that whole "be fruitful and multiply" stage of marriage. For instance, Jeremiah's twin brother Jed got married in April 2021 and he and his wife Katey revealed Katey's pregnancy just a few months later.
With Jeremiah now "off the market," that leaves only three Duggar kids who are single and over the age of 18: Jana (who is about to turn 32), Jason (who is 21), and James (who is 20). Interestingly, none of Jeremiah's siblings or his parents have commented on his engagement publicly.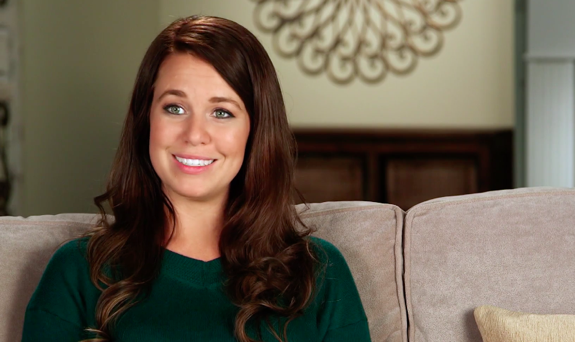 RELATED STORY: Jana Duggar Speaks Out About Why She Was Charged with Child Endangerment: Her Siblings Rally Around Her