Another Duggar spawn is off the market.
Jeremiah Duggar, 22, is officially courting 26-year-old Hannah Wissmann, with the former Counting On announcing to his fans on Instagram on Wednesday that he's "never been so happy" and "never felt so blessed."
"Getting to know each other has been one of the greatest joys of our lives," Jeremiah added on Instagram. "We are excited to start sharing our story with all of you and to see what God has in store for our future."
(Hannah– who comes from a well-known Fundie family– posted an identical statement to her own Instagram.)
Fans of the Duggar family began speculating this summer that Jeremiah and Hannah were not only courting, but actually engaged. The rumors were reportedly sparked by a photo Hannah posted in August, despite Jeremiah not appearing in the photo with her.
"A content life is not defined by obtaining everything you want, but by noticing and appreciating everything that God has given you today," she captioned the photo, taken in Mississippi. "Which is far more wonderful than we could ever deserve!"
Jeremiah's courting announcement comes nearly seven months after his twin brother, Jedidiah Duggar, married Katey Nakatsu in a surprise ceremony held in Arkansas. Jed and Katey are already expecting their first child because…Duggar.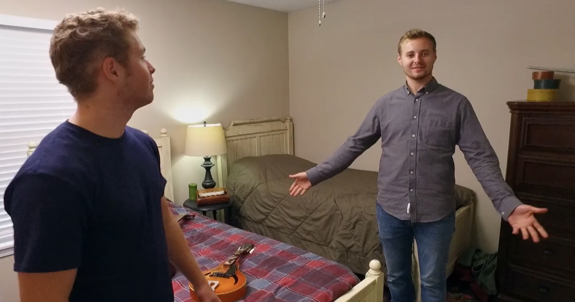 Jana Duggar, the oldest Duggar woman to remain unmarried, was previously rumored to be linked to Hannah's 27-year-old brother, Stephen Wissmann. However, Jana never confirmed or denied the rumors, which stopped after Stephen was seen dancing with girls at a party, and Jana was spotted hugging a mystery man at a Razorbacks game in September.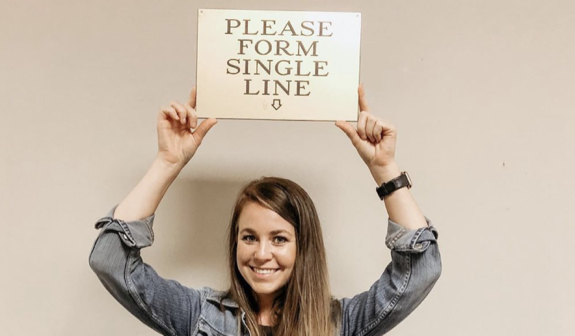 For those wondering how Jeremiah will provide for his future wife and their inevitable fleet of children, Jeremiah applied this year for a business license for Hometown Construction, LLC and he is a licensed real estate agent for Good Neighbor Realty– along with Jed and other Duggar bros James and Joseph.
Jeremiah also has his commercial pilot and flight instructor licenses.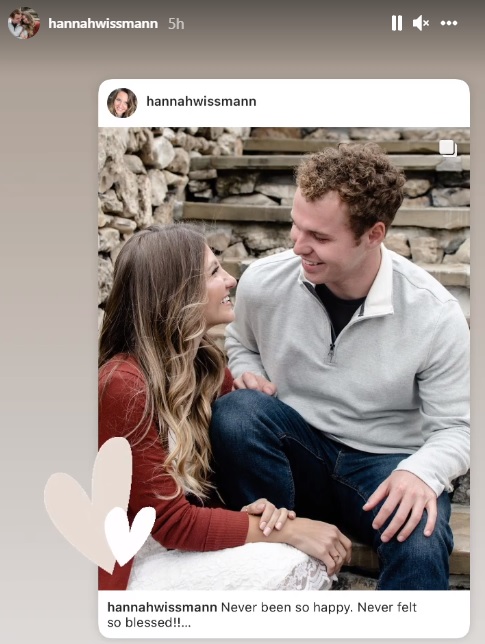 Hannah is the ninth of the Wissmann family's 13 children. On the family's official website, she is praised for her musical and culinary talents.
"Our energetic, social butterfly, Hannah is a skilled and creative young woman," the website states. "She loves spending time in the kitchen — trying new recipes and creating culinary masterpieces. Our home also greatly benefits from her interest in interior design and seasonal décor. She is one of our lead vocalists and skillfully adds her fiddle to our musical selections."
Jer and Hannah received plenty of well wishes from Jer's many, many siblings.
"YES! So happy for you two," Joy Duggar Forsyth wrote in the comment section of Jer's post.
"Good lookin' couple right there," Jessa Duggar Seewald commented.
"Congrats y'all," Kendra and Joseph Duggar wrote using their shared Instagram account.
For those hoping to still snag a Duggar spawn, there are currently three Duggars over the age of 18 who are still single. In addition to 31-year-old Jana, there is 21-year-old Jason and 20-year-old James.
RELATED STORY: Deadline for Josh Duggar to Accept Plea Deal Has Passed; Judge Rules Videos Found on Former "19 Kids & Counting" Star's Phone Can Be Used at His Trial
(Photos: Instagram; TLC)