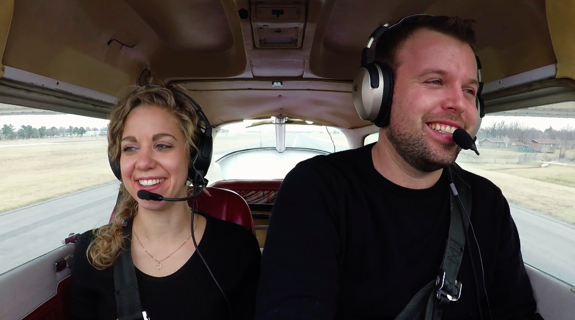 The Duggar family is growing– again.
John David Duggar and wife Abbie have announced they are expecting their second child. The couple announced their baby news Sunday on Instagram, while also revealing the baby's gender and Abbie's due date.
After seeing photos of Abbie at a recent Fundie vow renewal ceremony, fans had been speculating that she was "with blessing," and the post confirmed it.
"To the little girl who calls me Mommy and our little boy due in late summer, I'll love you forever! #mothersday," the post read.
Abbie and John are already parents to two-year-old daughter, Grace. Counting On fans will remember that Abbie suffered from hyperemesis gravidarum during her pregnancy with Grace. Hyperemesis gravidarum— which is essentially extreme, constant morning sickness with nausea and frequent vomitting— caused Abbie to be hospitialized several times during her first pregnancy.
"We made multiple visits to the ER for dehydration. … She couldn't eat, pretty much, or drink, or anything. So she was actually on IVs and had IVs at home. So that was a pretty scary time," John David told Us Weekly in 2019.
It is unknown if Abbie has hyperemesis gravidarum this pregnancy; however, according to hyperemesis.org, 75 percent of women who have it with one pregnancy will have it with a second pregnancy. (Abbie was recently photographed in a wheelchair while at a Fundie event.)
According to In Touch Weekly, fans of the couple began speculating a few months ago that Abbie was pregnant with another 'blessing' after the 30-year-old created a "Pink or Blue" board on Pinterest. Abbie had also "liked" a number of baby announcement ideas, including a bumblebee theme.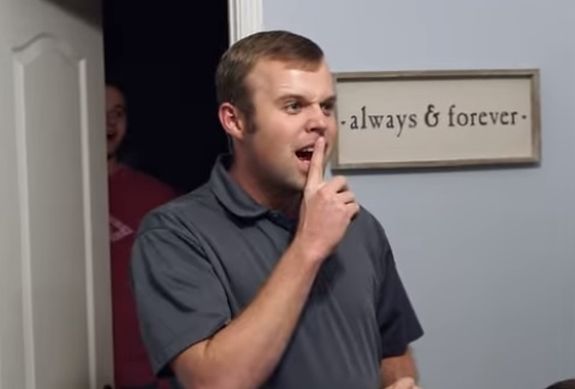 Last month, John's brother Jed Duggar welcomed his first child with wife Katey, making grandchild number 23 for Michelle and Jim Bob Duggar. The couple's 24th grandchild– a baby boy from estranged daughter and Jill and her husband Derick Dillard– is due in July.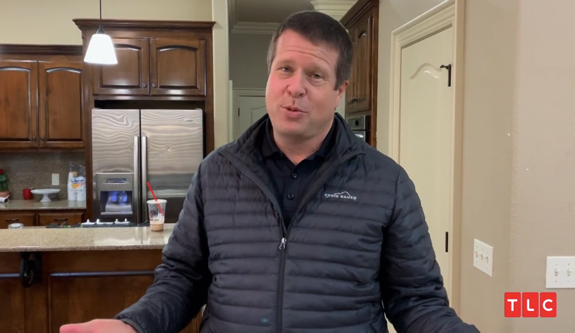 RELATED STORY: Former 'Counting On' Star Jed Duggar & Wife Katey Welcome First Child: Check Out Their Son's Unique Name
(Photos: TLC; Instagram)