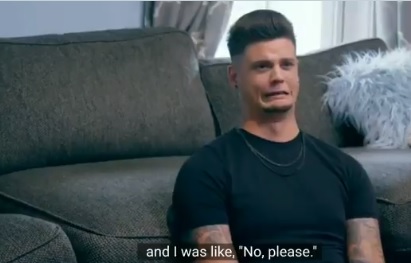 Tyler Baltierra has been snipped of his procreating abilities!
The Teen Mom OG star shared on Instagram that he recently underwent a vasectomy, a procedure he has been planning for a long time. Tyler—who shares four biological daughters with wife Catelynn Lowell— had previously been very vocal about wanting a son, but after the 2021 birth of the couple's fourth daughter Rya, he and Catelynn stated they were done in the baby-making department, and that it would be Tyler going in for the spawning-stopping surgery.
"[Tyler] took one for the team. #NoMoreBabiesHere," Catelynn captioned a video showing Tyler icing his man parts, post-snip.
View this post on Instagram
Tyler endeared himself to the female followers who expressed that they wished their male partners would also get snipped. He stated that the women had already done their part for their families by carrying their children, and that men should be willing to undergo a vasectomy instead of making their women have their tubes tied, which has a higher risk of complications.
"If ANYONE has taken one for the team it's YOU!" Tyler wrote in the comment section of Catelynn's post. "Your amazing body has carried & birthed 4 beautiful babies, all I had to do was get a shot & 2 snips!"
Tyler is not the first 'Teen Mom' dad to be vocal about undergoing a vasectomy. 'Teen Mom OG' dad Gary Shirley had one on-camera during an episode of the show in 2018.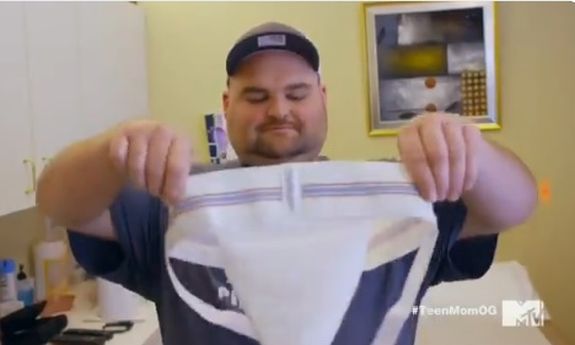 Teen Mom 2 dad Adam Lind has also stated publicly that he underwent "The Big Snips" years ago. (In another memorable 'Teen Mom OG' episode, Taylor McKinney tells his wife Maci Bookout that he was against having a vasectomy.)
Catelynn has been planning for Tyler to get his, um, "BALtierras" altered for years.
"By the time we're 30 we're done," she told Us Weekly in 2019, before their daughter Rya was born. "Like, he's getting fixed. I already told him he's getting fixed. Yeah, I told him 'I carried all three of your kids and birthed them and pushed them out of me. You're getting snipped. Sorry.' I think he's okay with that because he was like, 'Yeah, you did carry all my kids and had to go through labor. So, I've got no choice.'"
In the comment left on Catelynn's Instagram post, Tyler made it clear that he has no respect for men who will not undergo the procedure.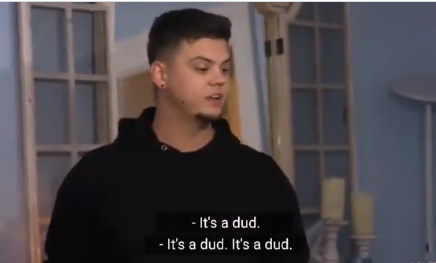 "I've recently been seeing a lot of women saying that their significant others didn't want to get one. This is WILD to me!" Tyler wrote. "Any man who's not willing to get a vasectomy so his wife doesn't have to get her tubes tied is pathetic as hell & I'm sorry that you're with such a selfish weak man…you deserve better!"
RELATED STORY: 'Teen Mom' News Pile: Leah Messer Finally Addresses Pregnancy Rumors Surrounding Her; Farrah Abraham Says She's Giving Up Alcohol & More
(Photos: MTV; Instagram)