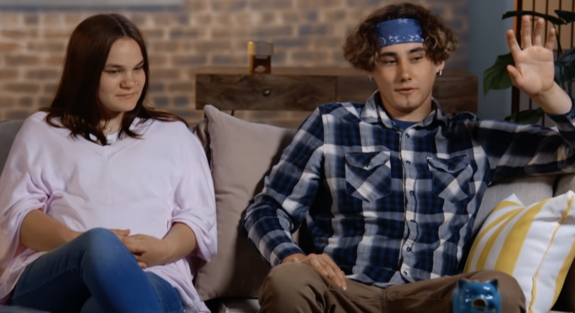 In a somewhat expected move, fans of Unexpected have launched an online petition asking TLC to remove Jason Korpi from the reality series.
Jason, who appears on the show with his baby mama Kylen Smith, has been criticized by viewers for controlling Kylen and keeping her away from her family. However, things escalated to alarming new levels during the May 8 episode, when viewers watched as Jason became verbally abusive to Kylen while she was in labor. His behavior ultimately ended up getting him kicked out of the hospital.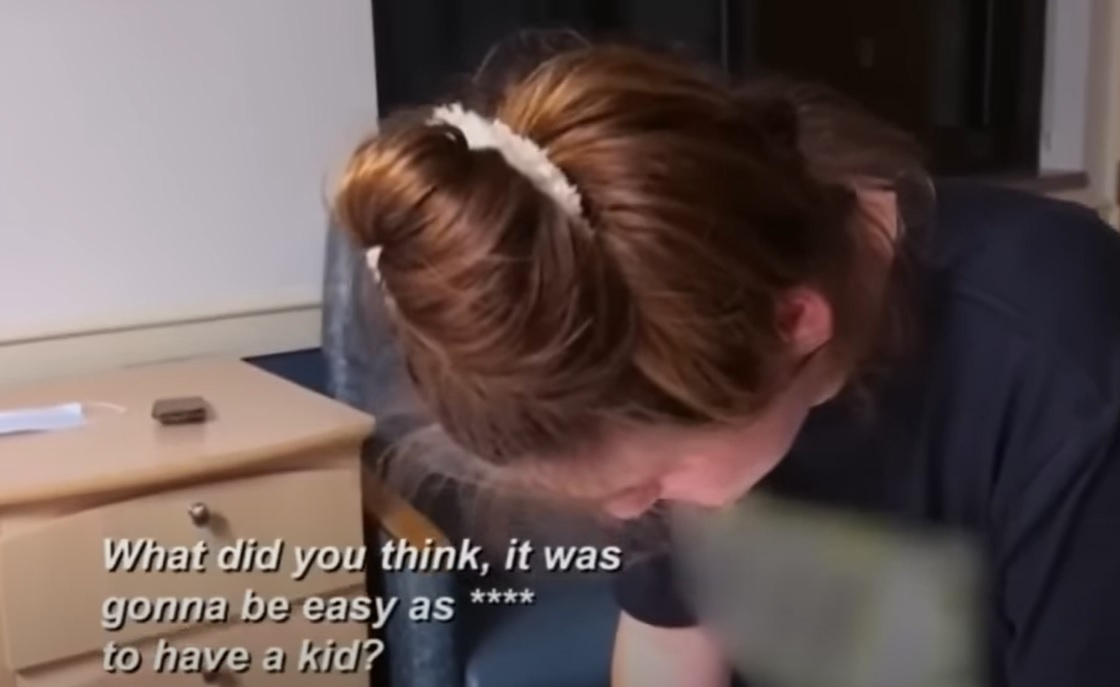 "Why is TLC okay with showing this abusive relationship? It's hard for me to watch knowing that he is getting paid for this," a change.org petition started by Justin Myers last month reads.
The petition was started before the May 8 episode aired but has gained 4,000 new signatures in recent days. As of press time, the online campaign has reached 4,591 signatures. (The original goal was set at 1,000 signatures.)
"Jason is an abuser," one signer wrote in the petition's comment section. "TLC is allowing a victim of domestic abuse to be filmed and doing nothing about it."
"This has been broadcast as [domestic violence] at its finest," another person wrote. "And to know the abuser will get paid for his actions is disgusting. I think TLC will get shut down for not helping [Kylen]."
In case you missed the May 8 episode, allow The Ashley to break down the awfulness for you.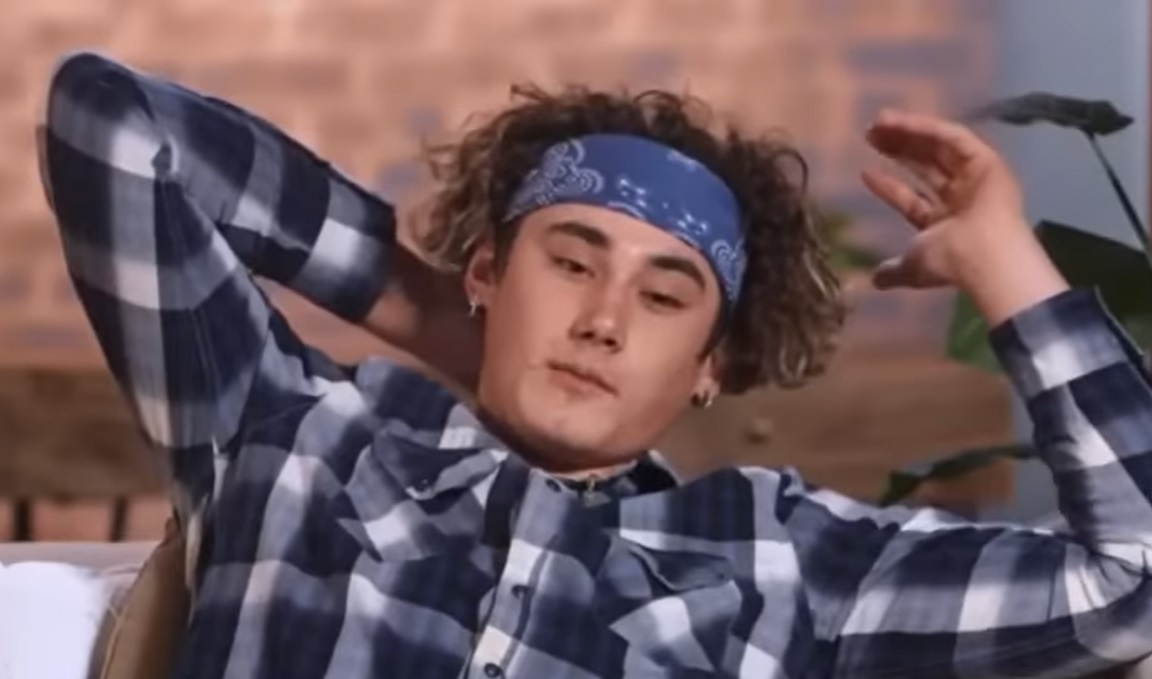 Jason had demanded Kylen have a drug-free home birth instead of a hospital delivery, claiming he felt he wouldn't have as much access to Kylen in a hospital. Jason went on to refuse to take Kylen to a hospital when her birthing center midwife instructed him to do so immediately due to her high vitals. They left the birthing center, with Jason proclaiming that the midwives "suck," the birthing center "sucks"… but that hospitals, doctors and nurses also "suck."
"The hospital sucks because they don't treat me good," Jason says. "Everything's about Kylen. They don't care what I have to think."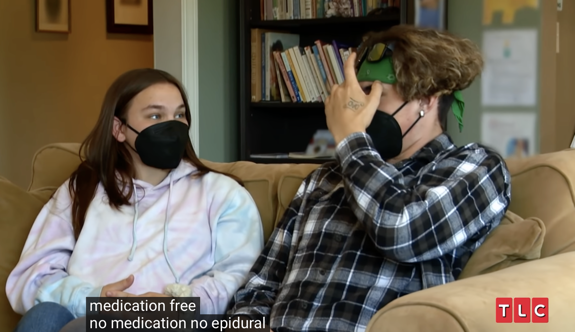 Jason finally took his laboring girlfriend to the hospital, where the medical staff recommended she get an epidural due to her exhaustion level. Kylen clearly wanted the epidural but wouldn't consent because she didn't want to anger Jason further. (At that point he was already calling her a drug addict, a "p**sy" and other terrible names.)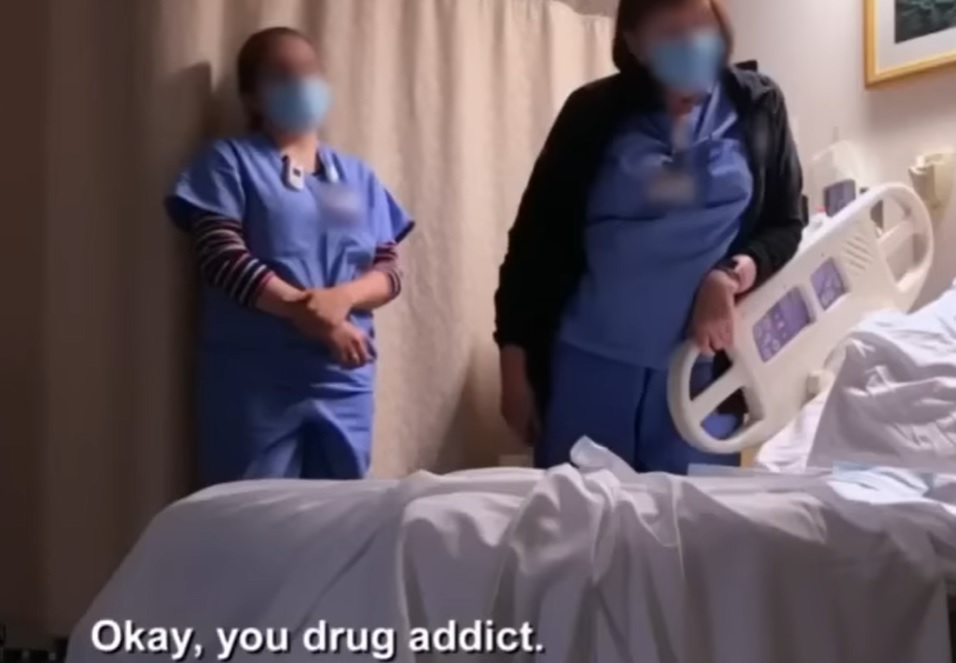 Finally, Kylen could take the pain no longer and asked for an epidural, which made Jason extremely angry. He began yelling at Kylen, continued calling her names and telling her she was going to become addicted to the drugs in the epidural. When the nurses and anesthesiologist (or "geneatologist" as Jason called him) saw how much Jason was upsetting an already stressed Kylen, they kicked him out of the hospital.
As if viewers didn't already have enough reasons to be alarmed by Jason's behavior, he ended up getting arrested right as Kylen was about to give birth to their son, Xavier, in August 2021.
According to Starcasm, police responded to a disturbance call at 5 a.m. on the same street as the hospital Kylen would give birth in (and where Jason would ultimately be arrested). While the cops didn't arrest Jason for his behavior at the hospital, they did discover that he had an outstanding warrant from a May 2019 reckless driving arrest. The charge was later reduced to negligent driving and he was found guilty in November 2019.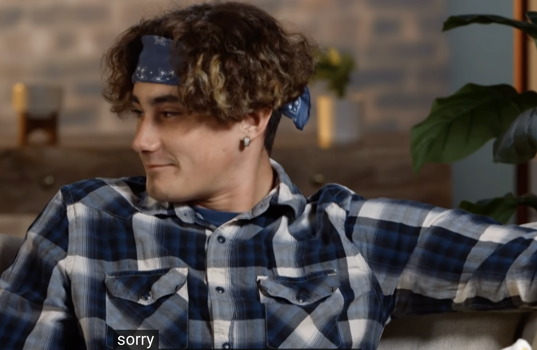 Fines related to the incident were not cleared until August 2021, meanwhile, Jason was arrested a month prior for driving with a revoked or suspended license. He was found guilty and fined an undisclosed amount in November 2021. A default notice was filed in March, Starcasm reports, and a bench warrant was issued, too. As of April 19, the case was still listed as "warrant."
Jason also faces 11 charges related to a March arrest from an incident that occurred on February 26, 2022.
As of press time, Kylen and Jason are still together.
RELATED STORY: Former 'Unexpected' Star McKayla Adkins Announces She's Expecting Her Third Child Next Year
(Photos: TLC; Instagram)