Briana DeJesus debuted her new boyfriend this week, resulting in fans clowning on her because her beau is much-older than she is. While fans found the age gap amusing, The Ashley has discovered the true story about how Briana and her new man met, who he is and why a large group of longtime Teen Mom crew members lost their jobs because of them.
The Ashley can exclusively reveal that Briana's new boyfriend is named Bobby Scott and is a former 'Teen Mom' security guard. The Ashley's sources tell her he's in his early 40s and lives in Michigan. Once Bobby's relationship with Bri was discovered, the show's higher ups took the ax to the entire security guard team!
"Producers, crew members and even some of the cast members are pissed," that source said. "Because of Briana and Bobby, so many great people lost their jobs, and those people did nothing wrong. Some of these people have been there since Day 1. It's really sad, and super unprofessional. And now they're flaunting the relationship like none of that happened."
The Ashley's sources gave her the backstory on Bri and Bobby's romance and what allegedly happened once it was discovered.
"Bobby used to do security on Catelynn [Lowell] and Maci [Bookout]'s shoots but he met Briana when she came to San Diego to film Teen Mom Family Reunion last year," one production source tells The Ashley. "That's when they first got together but no one else knew about it back then. They've been talking since then, but it was kept on the downlow."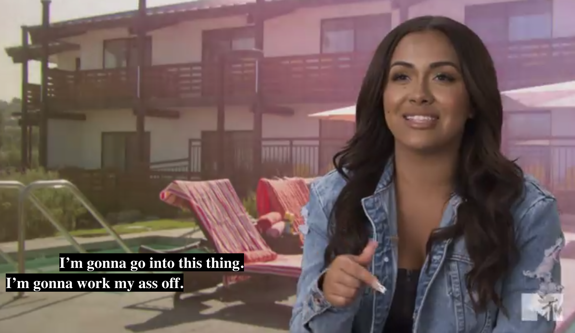 Things heated up when Briana and most of the other 'Teen Mom' girls headed to a Florida dude ranch last month to film a segment for Teen Mom: The Next Chapter. Bobby was at that shoot.
The source said things exploded when one of the other security guards on the shoot allegedly caught them and took the news to the MTV show executives. At the time, the execs weren't sure what was happening and freaked out.
"Finally Briana went to [executive producer] Larry [Musnik] and confessed that she and Bobby are in a relationship, and that it was consensual and all that," a second source tells The Ashley.
After it was discovered that Bobby and Bri were hooking up, the entire security staff (who all work with one company) was essentially let go. This includes many of the security guards who have been with the show since the beginning and are beloved by cast and crew. (Even the security guard who snitched was axed.)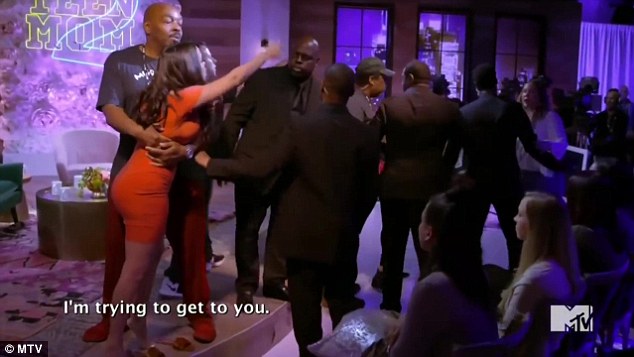 "MTV doesn't usually 'fire' someone," a second source tells The Ashley. "They just kind of ghost them. The entire security crew hasn't been called to work for any of the shoots for 'Next Chapter' that have been happening for over a month now. They have hired a whole different security crew."
(As The Ashley previously reported, a similar thing happened to former Teen Mom OG cast member Mackenzie McKee. She was never officially "fired" from the show, but she was just ghosted for future shoots/seasons until she got the hint.)
"Some of these guys have been with the girls since they were teenagers and they are like family to the cast," The Ashley's source said. "They have been there through everything and, because of Bri and Bobby being unprofessional, they were just thrown away. A lot of people [who work on the show] are very sad and upset but there's not much they can do."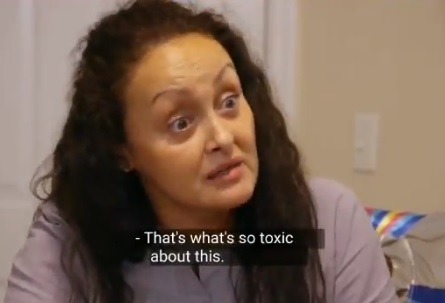 Although the security team is now jobless, Bobby is still possibly getting a paycheck for being in front of the camera, one of the sources tells The Ashley.
"Briana went to Bobby's place in Michigan and they just filmed scenes for the 'Next Chapter' show," the source said. "So there's a good chance Bobby will be on the show although they may not tell the full story about how he and Bri met."
From what The Ashley hears, Bobby has a child of his own and was single when he met Bri.
The Ashley will update this story when more info is available…
RELATED STORY: 'Teen Mom 2' Star Briana DeJesus Shows Off Her New Man & Gets Roasted By Fans Over His Age
(Photos: MTV)