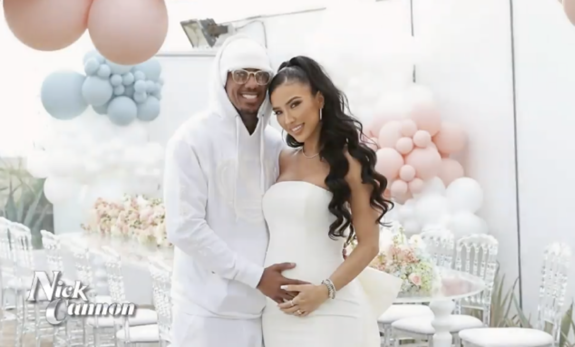 It's (another) boy for Nick Cannon!
The Wild 'N Out host welcomed his eighth child on June 28, with his newest baby mama, Bri Tiesi, taking to Instagram to announce the birth of their son. Bri– who is the fifth woman to have Nick's baby— praised the reality TV star for being there for her during the labor and delivery, stating he "showed the f up for us."
The baby– whose name appears to be "Legendary Love," although it's not been confirmed yet– weighed in at 8 lbs. 10 oz. and measured 21 inches long, according to a birth vlog Bri posted to YouTube.
View this post on Instagram
"I did it," Bri wrote on Instagram. "An all natural unmedicated home birth. This was the most humbling/limit pushing yet awakening and completely empowering experience. I can't thank my team enough for delivering my son safely. This experience has changed me forever and I couldn't of asked for a more amazing and supportive partner. Daddy showed the f up for us.. I couldn't of done it without you. I can't believe he's here."
In a comment posted on Bri's post, Nick thanked her for bringing yet another one of his offspring into the world.
"You never cease to amaze me!!" Nick wrote. "Full of passion, drive, focus, brilliance and most importantly love! Honored and privileged to experience this beautiful miracle with you! Thank you for the greatest gift any human can give to another. For this my love is forever indebted."
In a YouTube vlog posted by Bri, she stated that she was almost 42 weeks pregnant when she was induced. Later in the video, Nick is shown in the bathtub with a laboring Bri (who is drinking a Big Gulp…as you do). He's also shown helping comfort Bri on a bed as she labors.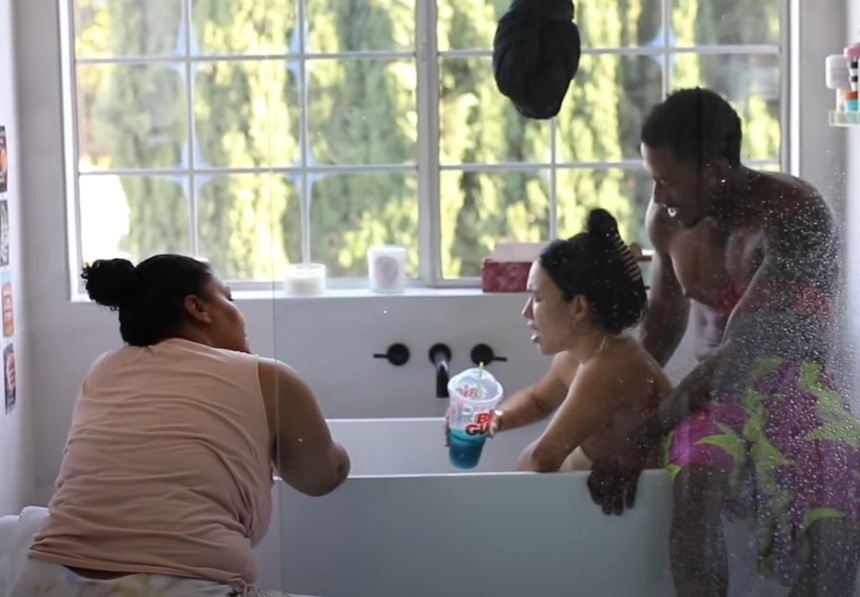 At the end of the video, the baby is shown with Nick and other family members, as a neon sign that says "Legendary Love" hangs over the crib. Nick refers to the baby as "Legendary" several times.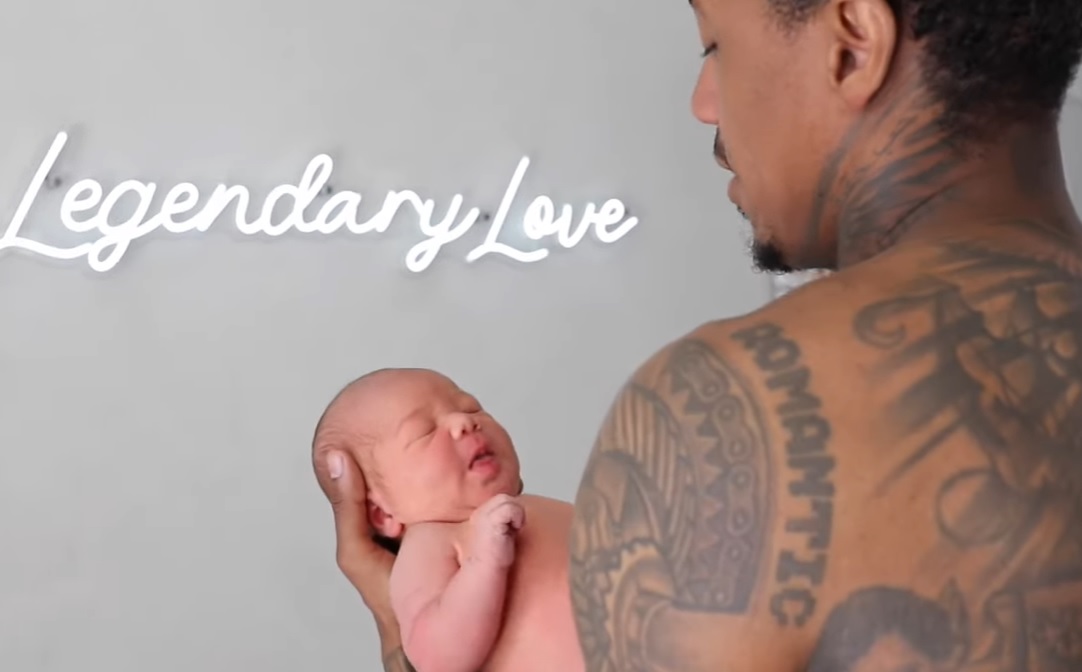 The baby boy will likely be getting more siblings by the end of the year. Nick recently revealed that more Cannon kids are expected to arrive this year, stating "it could be" up to two more. Nick stated that this is due to him "f**king like crazy" around December of last year because he was depressed over the death of his five-month-old son Zen, whom he shared with his "Wild 'N Out" costar Alyssa Scott.
Nick and Bri announced that Bri was pregnant just over a month after Zen's death in December 2021. The parents-to-be were criticized for sharing the pregnancy news so soon after Zen's death, and Nick admitted he did not know how to handle the situation.
"This process has been extremely difficult for me," Nick said on his talk show at the time. "I've known about Bre's pregnancy for awhile now, even before my youngest son, Zen, passed. So even going through all of that, this was always in the back of my mind. When is the right time? When do I share this? To kind of figure out a chronological order or hierarchy, it kept me up at night."
View this post on Instagram
In addition to Legendary and Zen, Nick is also the father of twins Moroccan and Monroe, 10, with Mariah Carey; son Golden, 4, and 19-month-old daughter Powerful Queen (with Brittany Bell); and 13-month-old twin sons Zion and Zillion. Their mother, Abby De La Rosa, is currently pregnant but Abby has not yet confirmed if Nick is the father. She is due in October.
View this post on Instagram
In May, Nick talked to People about his highly criticized hyper-breeding.
"I'm so excited about all my kids," Nick told the magazine. "Constantly, from every aspect of it. From them getting citizen of the month awards in the first grade to the birth of the new ones. Every day I just wake up excited as a father."
You can watch Bri and Nick's baby birth vlog below!
RELATED STORY: Nick Cannon Confirms He's Expecting Up to 3 More Kids This Year Due to Him Having "Crazy" Amounts of Sex When He Was Depressed About His Son's Death
(Photos: Instagram; YouTube)