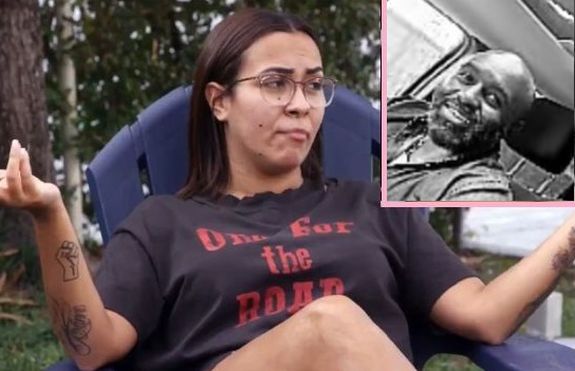 Briana DeJesus "soft-launched" her new boyfriend last week, revealing only the back of his head but, over the weekend, the Teen Mom 2 star decided to show her man's face to her Instagram followers.
It did not go well.
After Briana posted a video of her and her new boo to Instagram Stories, fans roasted her over the fact that her boyfriend appears to be much older than 28-year-old Briana. (Although Briana made the video very small and put a black-and-white filter on it, fans quickly zoomed in and screenshotted the video in order to get a better look at Javi #3 the new dude's face.)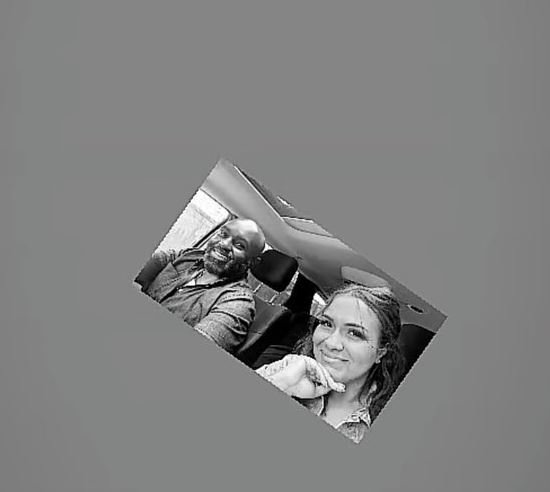 After several 'Teen Mom' Instagram accounts— including @TeenMomShadeRoom — posted the pics, fans came in hot with the comments, roasting Briana for dating a much-older man (and even "joking" that the new guy must have some connection to Bri's nemesis, Kail Lowry, since Bri has "gotten friendly" with several of Kail's exes– including Javi Marroquin— in the past).
"That is an elderly man," one person wrote.
"Probably heading to that Early Bird dinner special," another person commented.
"Maybe it's Kail's new man's daddy, you know she has to stay connected to Kail somehow," someone else wrote.
View this post on Instagram
Some of The Ashley's favorite comments are below:
"What in the George Foreman grill?"
"Who grandpappy is this?"
"Wayne Brady, is that you?"
"Granddad, grab your walker and ruuun!"
Bri seemed to be a good sport about all the zingers, even posting some (now-deleted) tweets about how funny fans' comments about her new boo were. She also seemingly confirmed that her new guy (whom The Ashley is choosing to call "Grandpa Javi" until further notice) will be featured on the upcoming 'Teen Mom' spin-off, Teen Mom: The Next Chapter.
"Shaderoom comments had me on the floor," she wrote. "I literally spit my juice out reading these 'Teen Mom' comments. Y'all are hilarious ASF. We need to see live tweets when the new 'Teen Mom' show comes out. I am dead."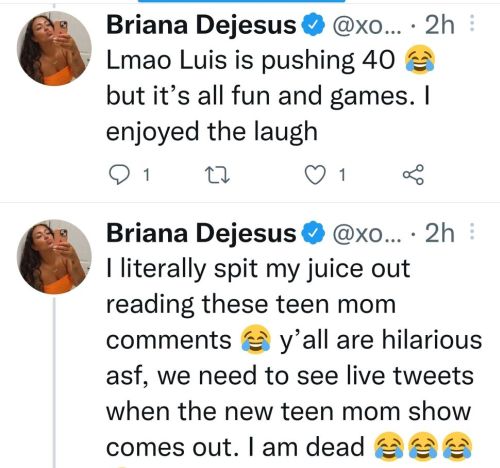 She didn't reveal how old Grandpa Javi is; however, she reminded fans that her baby daddy Luis Hernandez is hardly a spring chicken.
"LMAO Luis is pushing 40," she wrote. "But it's all fun and games. I enjoyed the laugh."
Briana has not had great luck in the romance department. Over the years, 'Teen Mom 2' fans have watched her date several guys– including Javi, Luis, John Rodriguez, Javi Gonzalez (whom she was very briefly engaged to)– and others. She was also accused of having a fling with Kail's baby daddy Chris Lopez, although Bri denied doing the hump-n-pump with Chris.
RELATED STORY: 'Teen Mom' News Pile: Briana DeJesus Debuts Her New Man; Farrah Abraham Disappoints Her Few Fans & More
(Photos: MTV; Instagram)